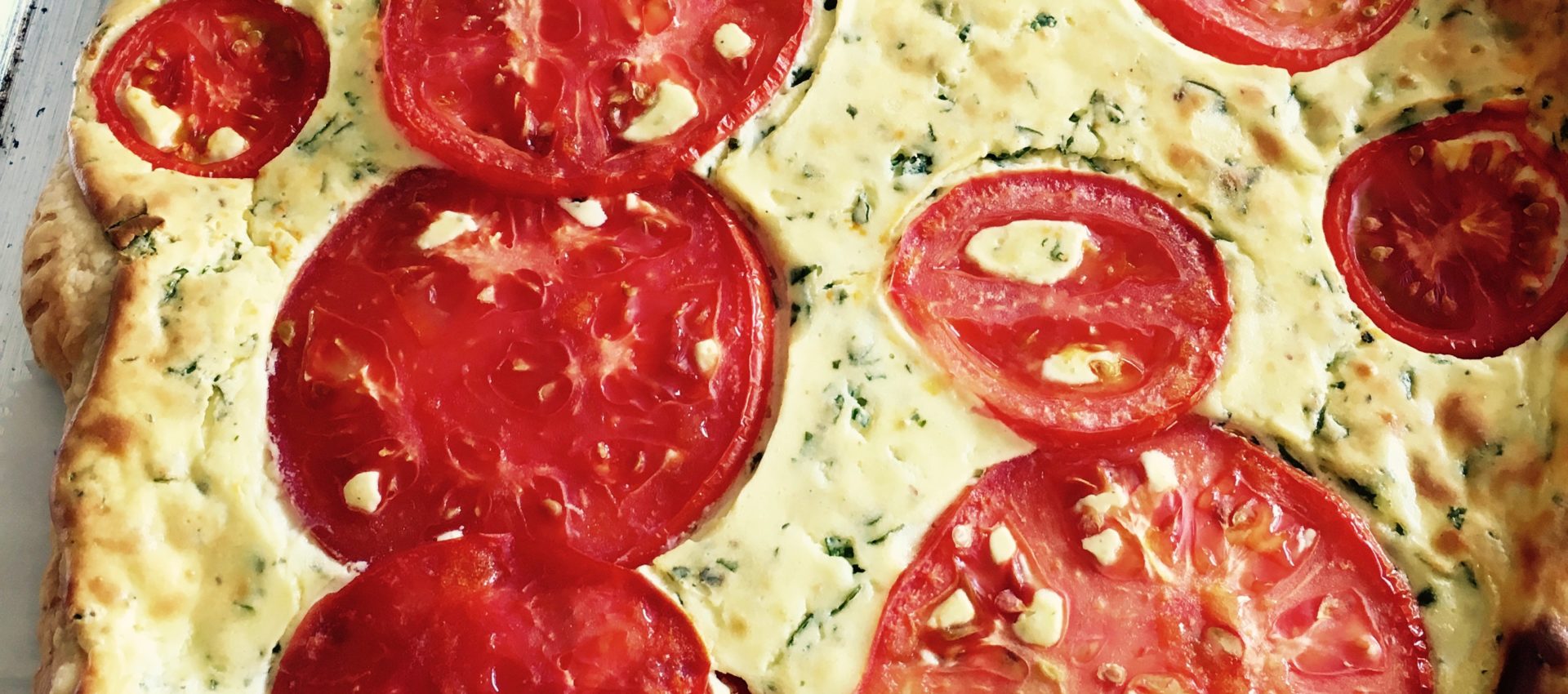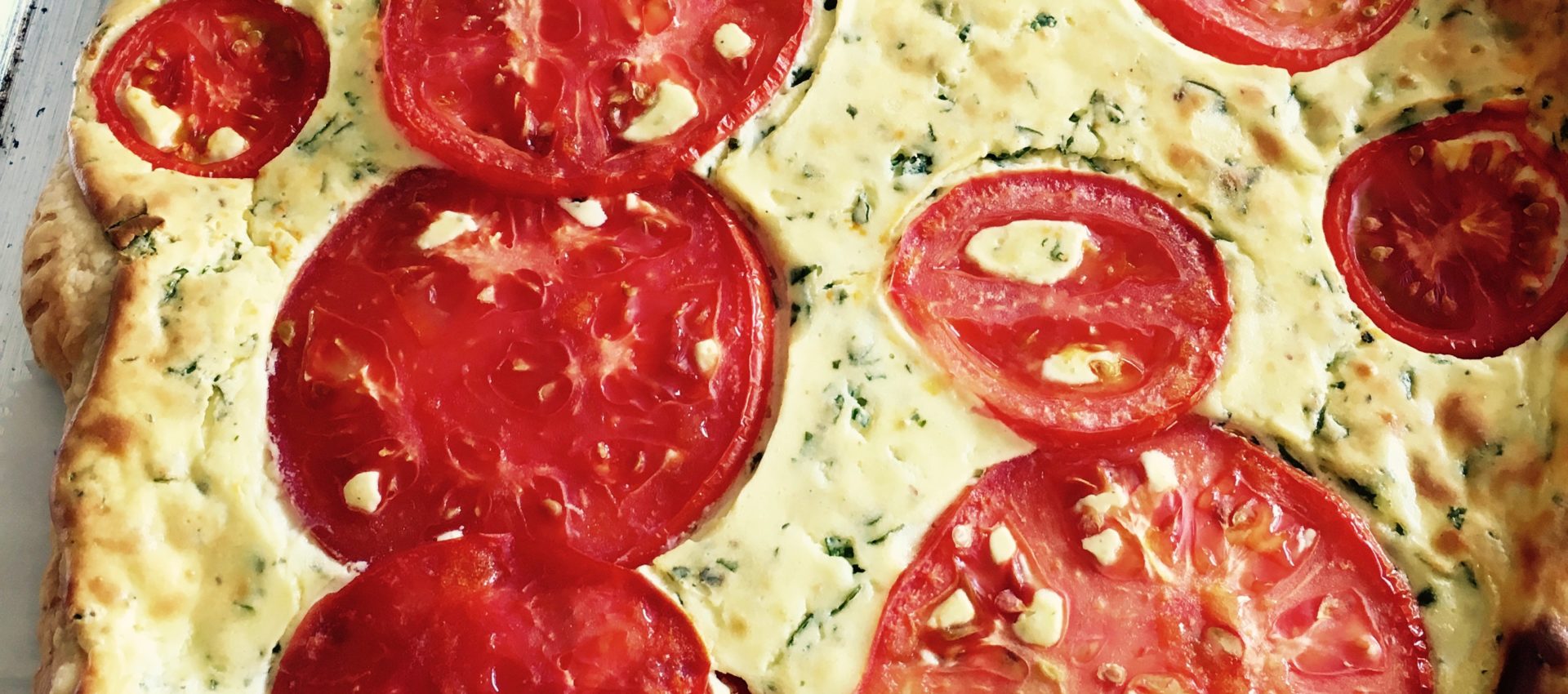 Tomato, Goat Cheese, Ricotta and Basil Tart
By Leslie Blythe Cheese, Tart, Vegetarian Baking
June 27, 2016
This Tomato, Goat Cheese, Ricotta and Basil Tart is fast and easy to put together. Serve it was a crisp salad and a bottle of chilled french rosé for a delectable meal.
Prep: 15 mins
Cook: 30 mins
Yields: 6 Servings
Directions
1Preheat oven to 425 degrees F. Line a baking sheet with parchment paper.
2On a lightly floured work surface, roll out pastry to a 10- by 15-inch rectangle and transfer it to the baking sheet.
3With a paring knife, score a border 1 inch in from the edge all around the rectangle, cutting into, but not through, the dough. With a fork, prick the dough inside the border all over (this will allow the border to rise higher than the center that's been pricked). Brush the center with 1 tablespoon oil.
4In a large bowl, stir together ricotta, goat cheese, eggs, basil, 1/2 teaspoon salt, and pepper. Spread mixture over the center of puff pastry sheet. Top with tomatoes, overlapping slightly. Sprinkle tomatoes with remaining 1/4 teaspoon salt and remaining 1 tablespoon oil.
5Bake 30 minutes, or until pastry is golden brown and filling is set.
Recipe adapted from The Beekman 1802 Heirloom Vegetable Cookbook © 2011 by Brent Ridge, Sandy Gluck, Josh Kilmer-Purcell
1 Review