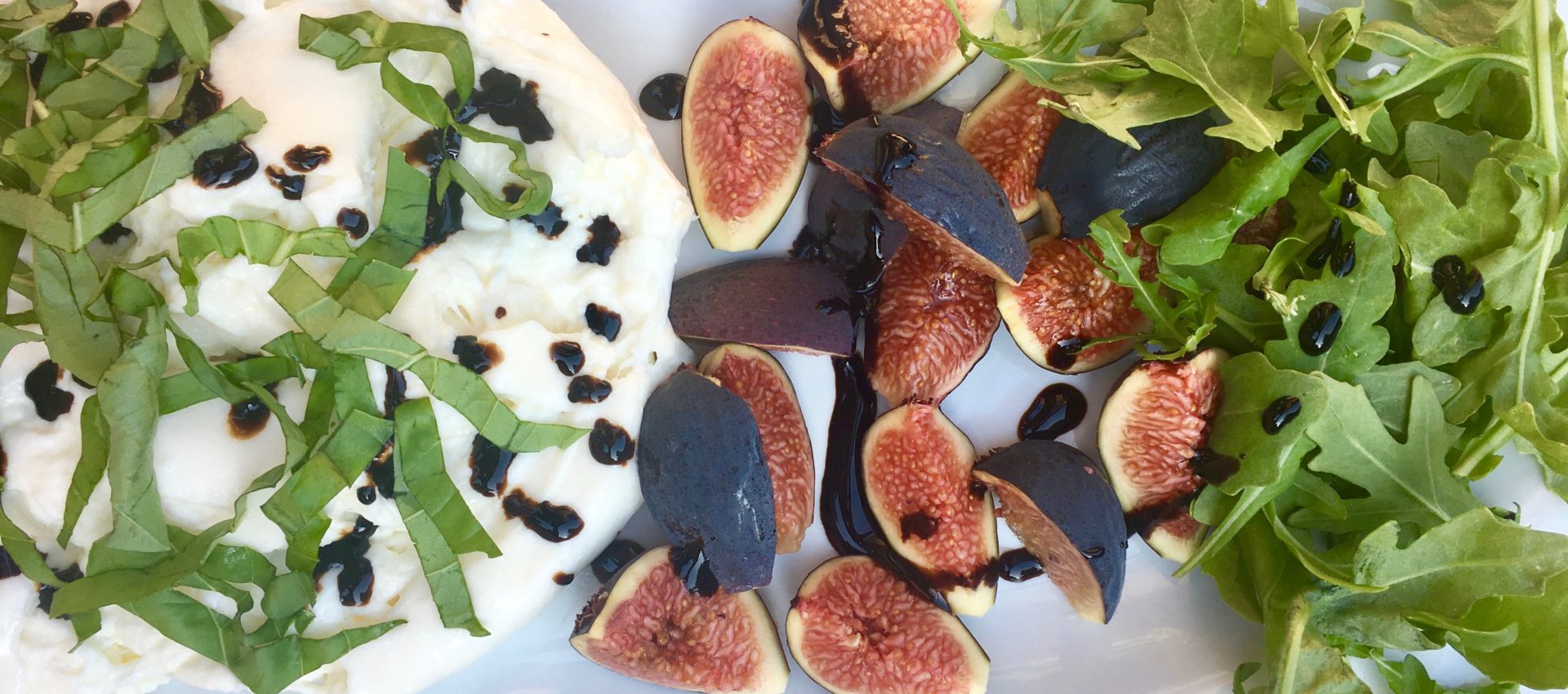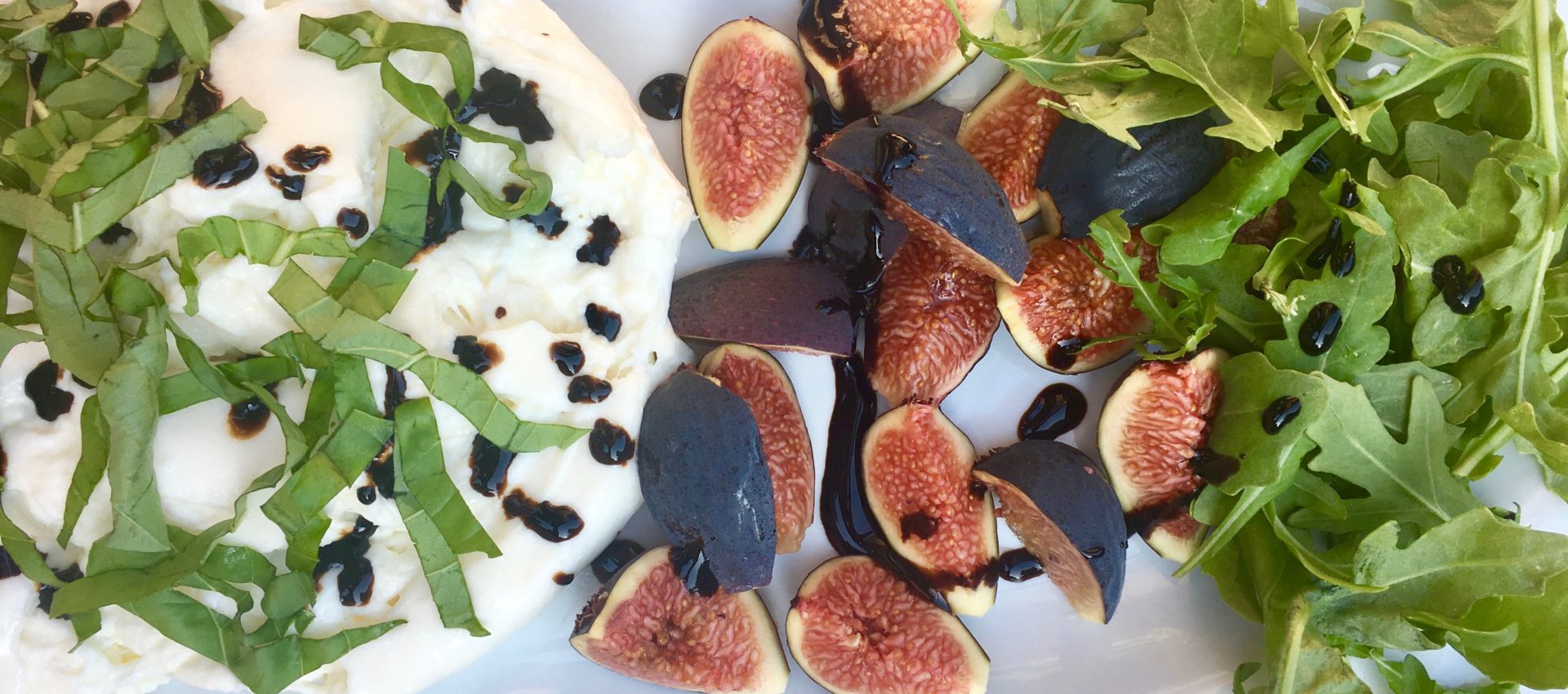 Fresh Fig, Burrata with Basil and Balsamic Glaze
By Leslie Blythe Cheese, Figs, Vegetarian Assembling
July 30, 2017
Fresh Fig, Burrata with Basil and Balsamic Glaze is what you make when you have a fig tree with ripe figs and burrata. I served this and people were hesitant until they tried it. Let's just say it was gone in a flash.
Prep: 10 mins
Yields: 4 Servings
Directions
1On a serving plate, spread fresh greens and place burrata cheese in the center. Place sliced figs around the burrata, drizzle with balsamic glaze and basil over the top.
2Serve with Crostini or Baguette on the side if desired.
--Note
Burrata is an Italian Style Mozzarella that is injected with cream. It can be bought in specialty cheese shops and at premium grocery stores.