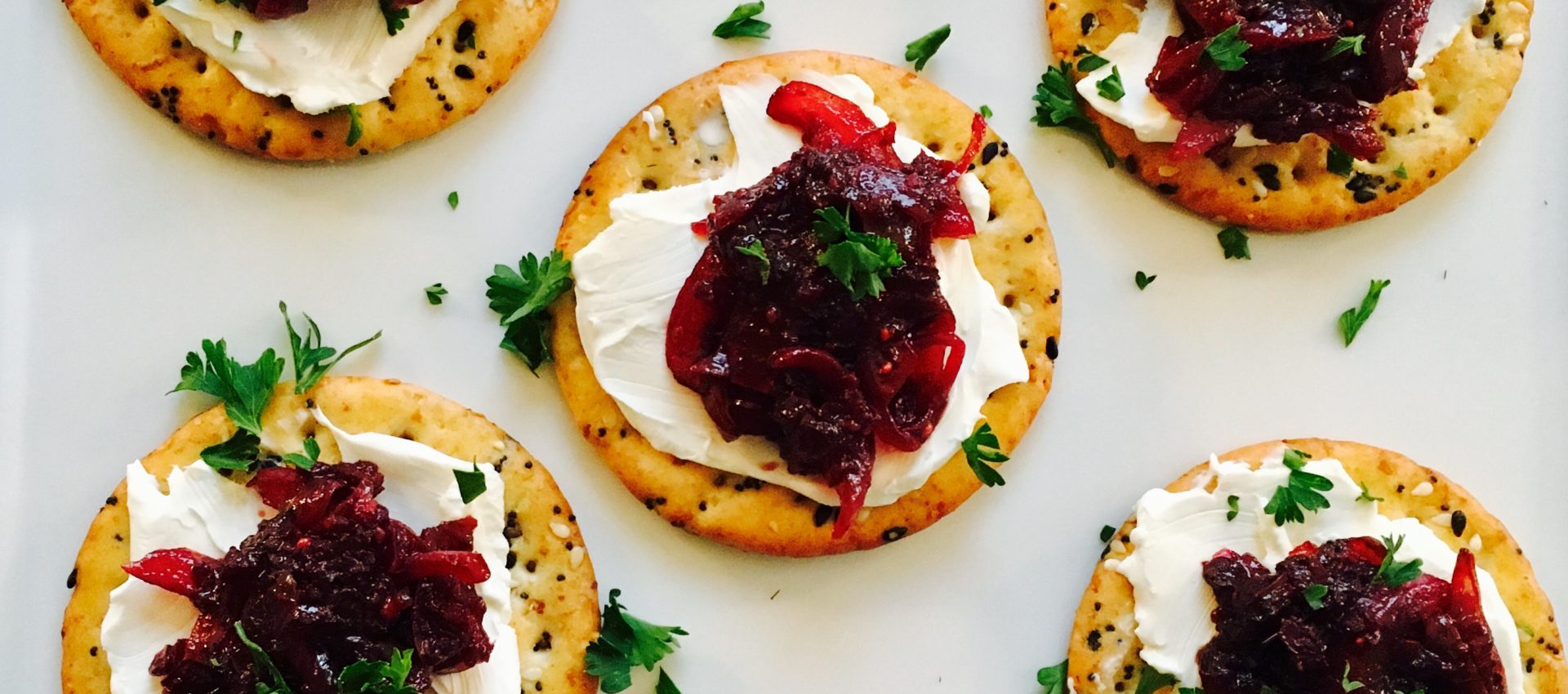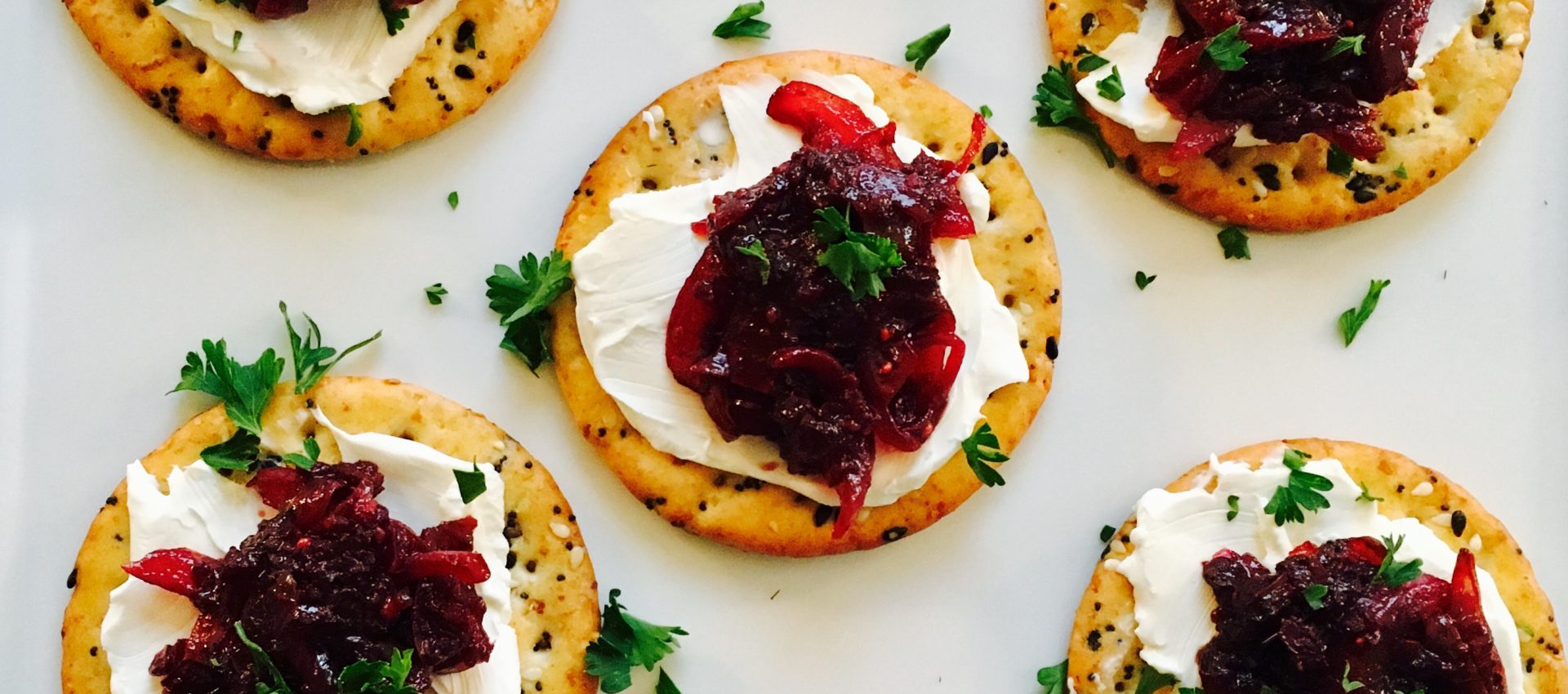 Caramelized Onion Cranberry Compote Cream Cheese Crackers
By Leslie Blythe appetizers, Cheese, Hors d'oeuvres Assembling, Sautéing, Simmering
November 2, 2016
Hosting a party is stressful, whether it's a small get-together or a holiday fête for a crowd. The key is making as much food ahead of time as possible, so all you have to do day-of is reheat and do a little last-minute prep. These Caramelized Onion Cranberry Compote Cream Cheese Crackers can be made ahead and will be a crowd pleaser.
Prep: 10 mins
Cook: 25 mins
Yields: Makes 1 cup
Directions
1Melt butter in a large skillet over medium heat; add onions, and sauté 15 to 18 minutes or until golden and tender. Stir in vinegar and remaining ingredients; cook, stirring occasionally, 2 to 4 minutes or until liquid is reduced to about 2 tablespoons.
Caramelized Onion-Cranberry-Cream Cheese Crackers
1Spread 16 whole grain crackers each with 1½ teaspoons ⅓-less-fat cream cheese; top each with 1 tablespoon. Caramelized Onion-Cranberry Compote. Garnish with fresh parsley leaves.
Recipe adapted from Southern Living Magazine, DECEMBER 2007
0 Reviews