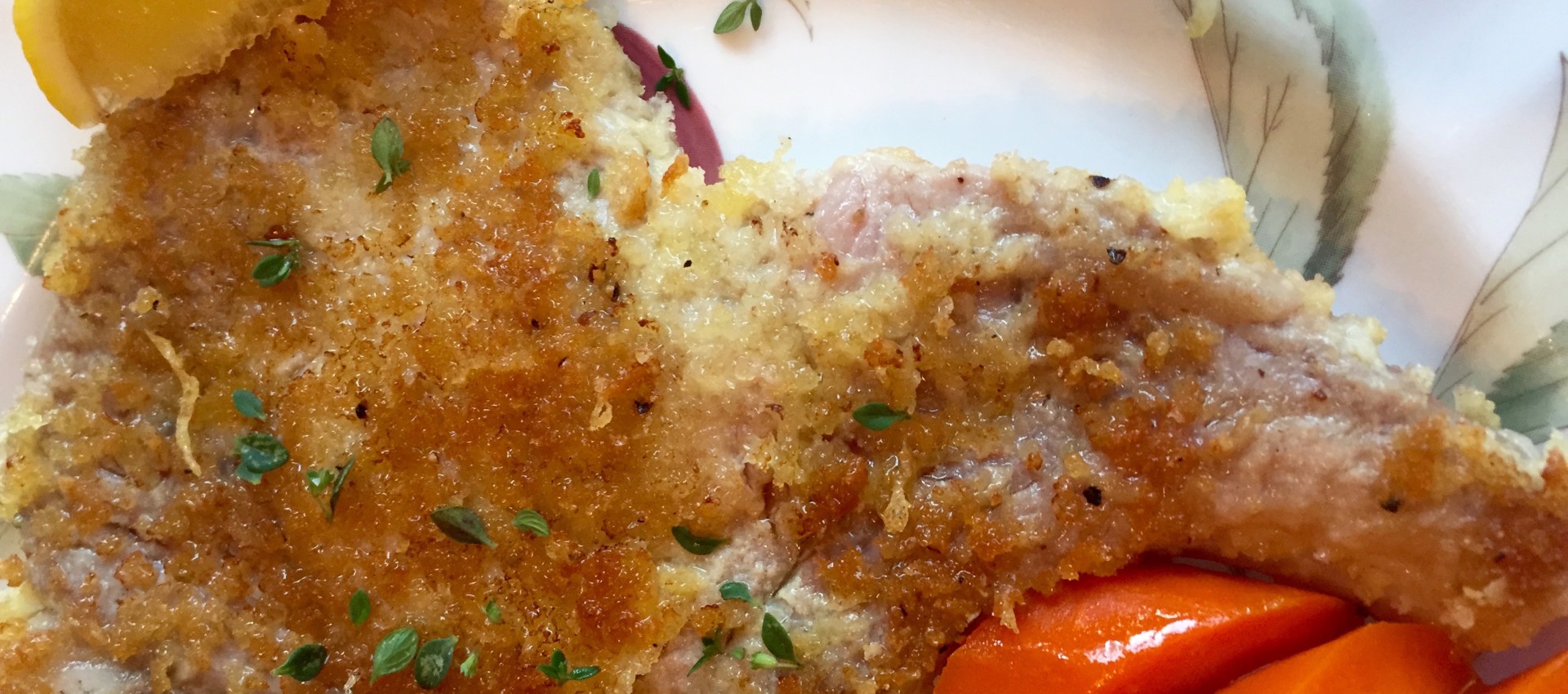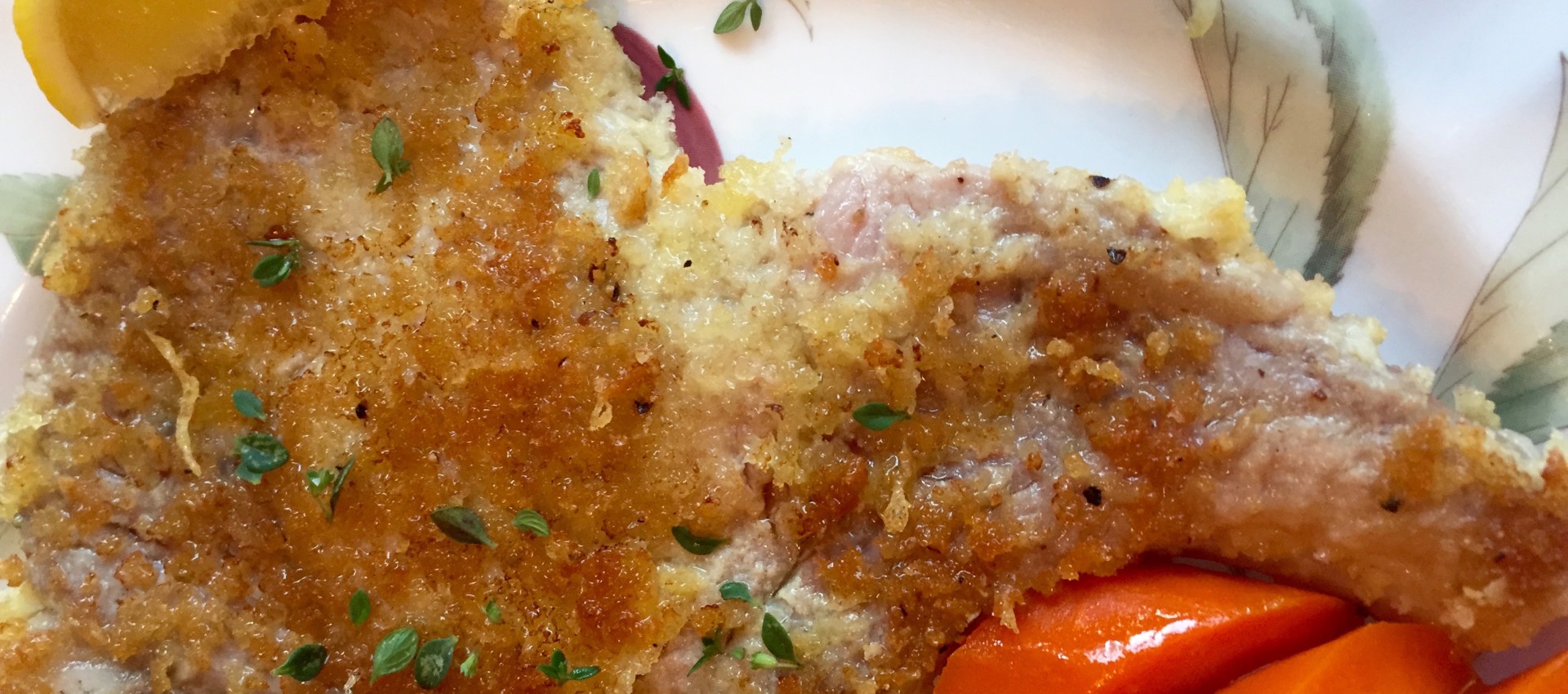 Asiago Panko Crusted Pork Chops
By Leslie Blythe Cheese, Pork Sautéing
July 8, 2015
These Asiago Panko Crusted Pork Chops are delicious! The combination of the asiago cheese and panko bread crumbs make the perfect crust. I served them with carrots glazed with orange juice and potato hash. If you like pork chops, you've got to try these.
Prep: 5 mins
Cook: 10 mins
Yields: 4 Servings
Directions
1Place pork between 2 sheets of plastic wrap; pound to an even thickness (about 1/4 inch) using a meat mallet or a small heavy skillet.
2Place egg in a shallow dish. Combine panko, cheese, salt, and pepper in a shallow dish. Dip pork in egg; dredge in panko mixture, pressing gently with fingers to coat.
3Heat oil in a large nonstick skillet over medium heat. Add pork; cook 3 to 4 minutes on each side or until lightly browned. Squeeze 1 lemon wedge over each pork chop; sprinkle each evenly with thyme.