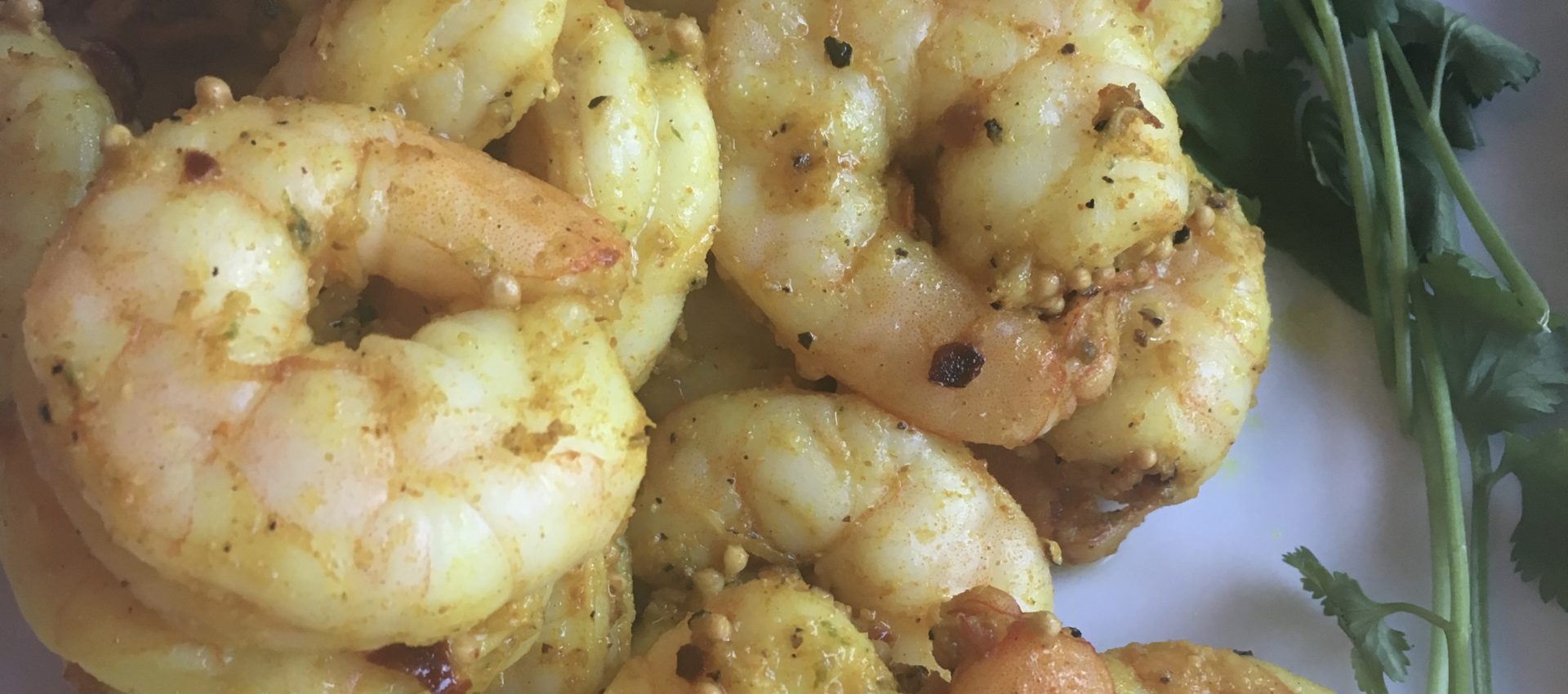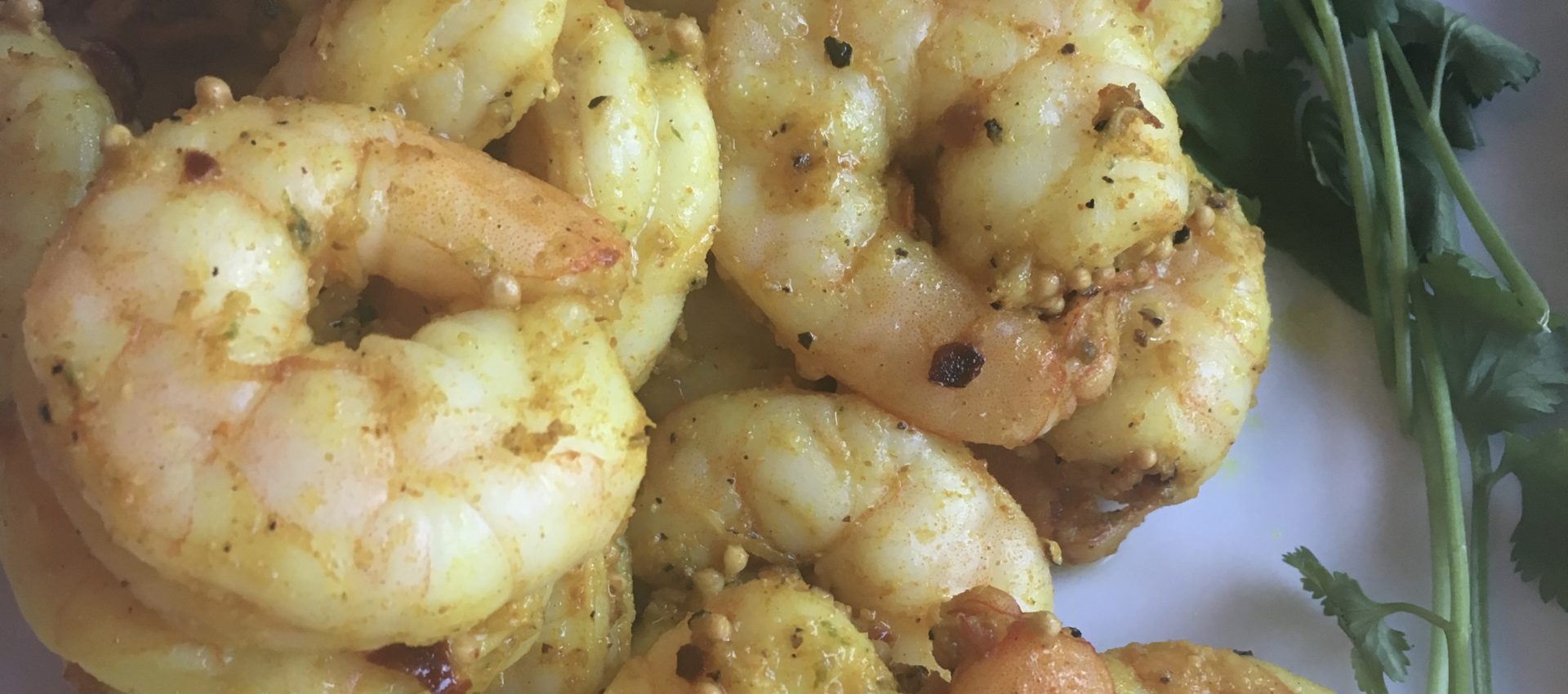 Roasted Shrimp with Indian Spices
By Leslie Blythe Seafood, Shrimp Marinating, Roasting
May 15, 2017
My favorite way to cook shrimp is roasting it in the oven, which delivers amazing flavor for very little effort. This vibrant and colorful Roasted Shrimp with Indian Spices has a ton of flavor and a nice spicy kick.
Prep: 35 mins
Cook: 10 mins
Yields: 4 - 6 Servings
Directions
1Rinse the shrimp in cold water and pat them dry.  
2Combine the olive oil, lime juice, garlic, ginger, mustard seeds, turmeric, ground cumin, ground coriander and crushed red pepper flakes.  Mix well.
3Add the shrimp to the marinade and toss to coat.  Allow the shrimp to marinade for 30 minutes at room temperature.
4Preheat oven to 400° F.
5Lightly oil a baking sheet or coat with nonstick spray.
6Place shrimp in a single layer onto the prepared baking sheeting place into the oven to roast just until pink, firm and cooked through, about 6-8 minutes.
7Serve immediately, garnished with cilantro, if desired.