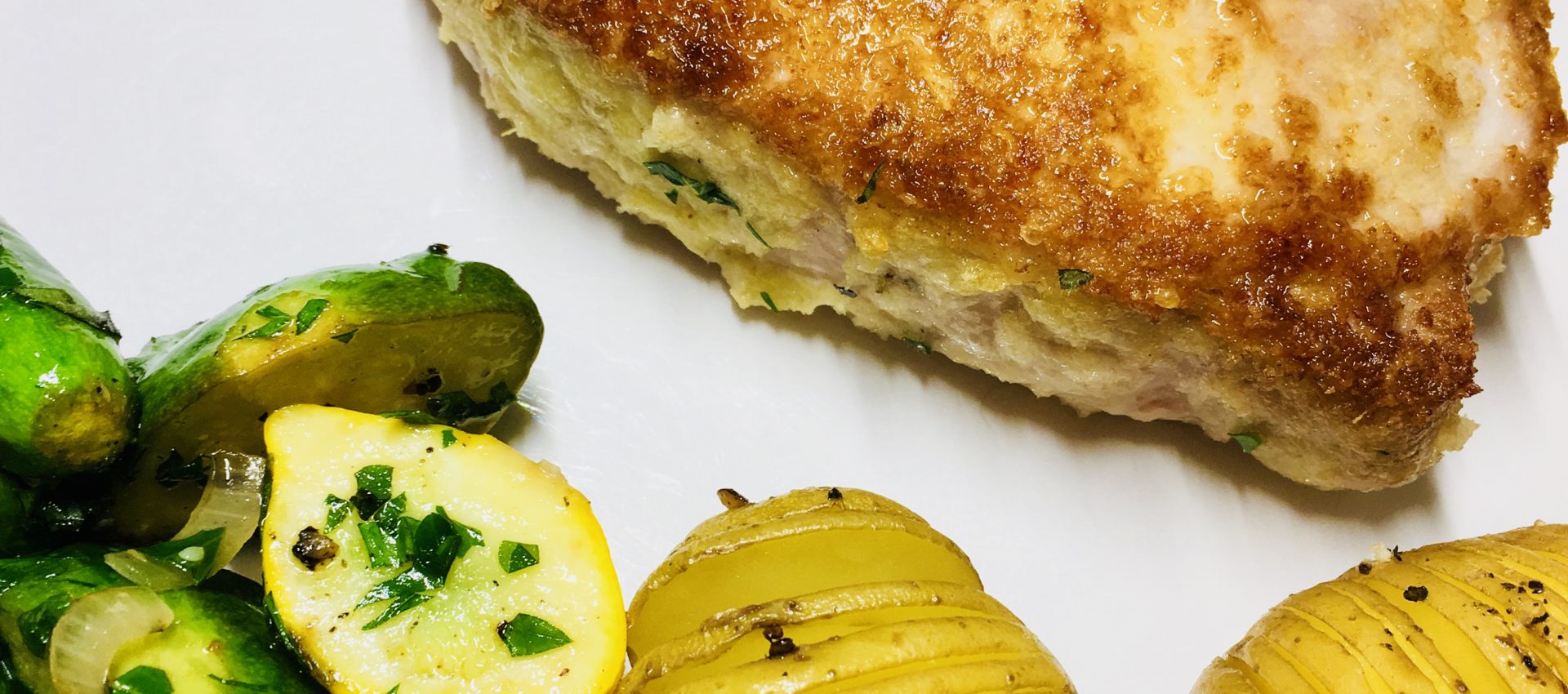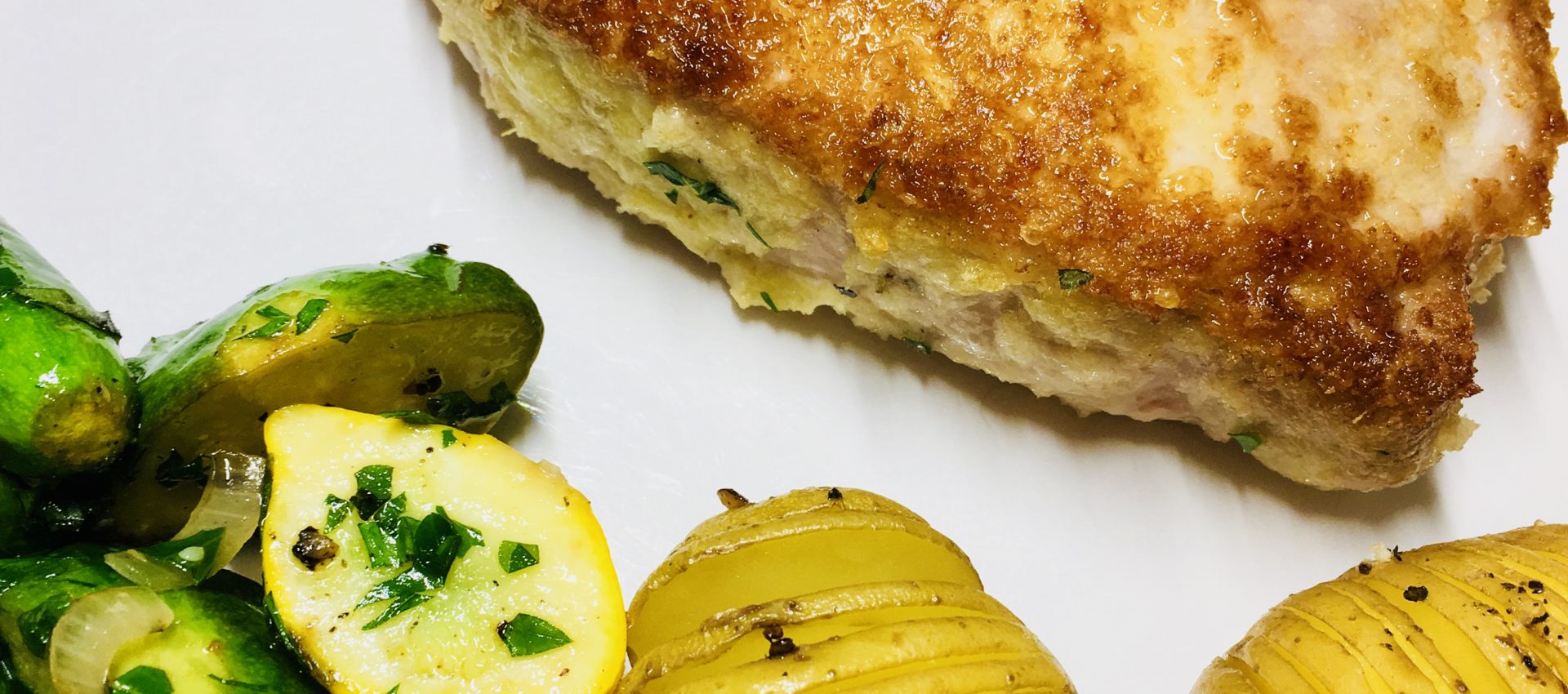 Parmesan Crusted Pork Chops
October 31, 2017
Parmesan Crusted Pork Chops couldn't get any easier and perfect for a busy weeknight meal. I served it with simple roasted hasselback potatoes and sautéed baby squash.
Prep: 5 mins
Cook: 20 mins
Directions
1Heat oven to 400°F. Line cookie sheet with foil. Place cooling rack on cookie sheet. Set aside.
2In small bowl, beat 1 egg and 1 tablespoon water. In another small bowl, mix ¼ cup Italian style bread crumbs and ⅓ cup Parmesan cheese.
3Dip each of 4 pork chops into egg mixture, then into bread crumb mixture, turning to evenly coat. Place coated pork chops on cookie sheet.
4Heat 10-inch skillet over high heat. Add 1 tablespoon olive oil, swirling to coat. Cook coated pork chops in oil about 2 minutes on each side or until brown. Place back on cookie sheet.
5Bake until pork is no longer pink in center and meat thermometer inserted in center reads 145°F (10 to 20 minutes, depending on thickness).
2 Reviews