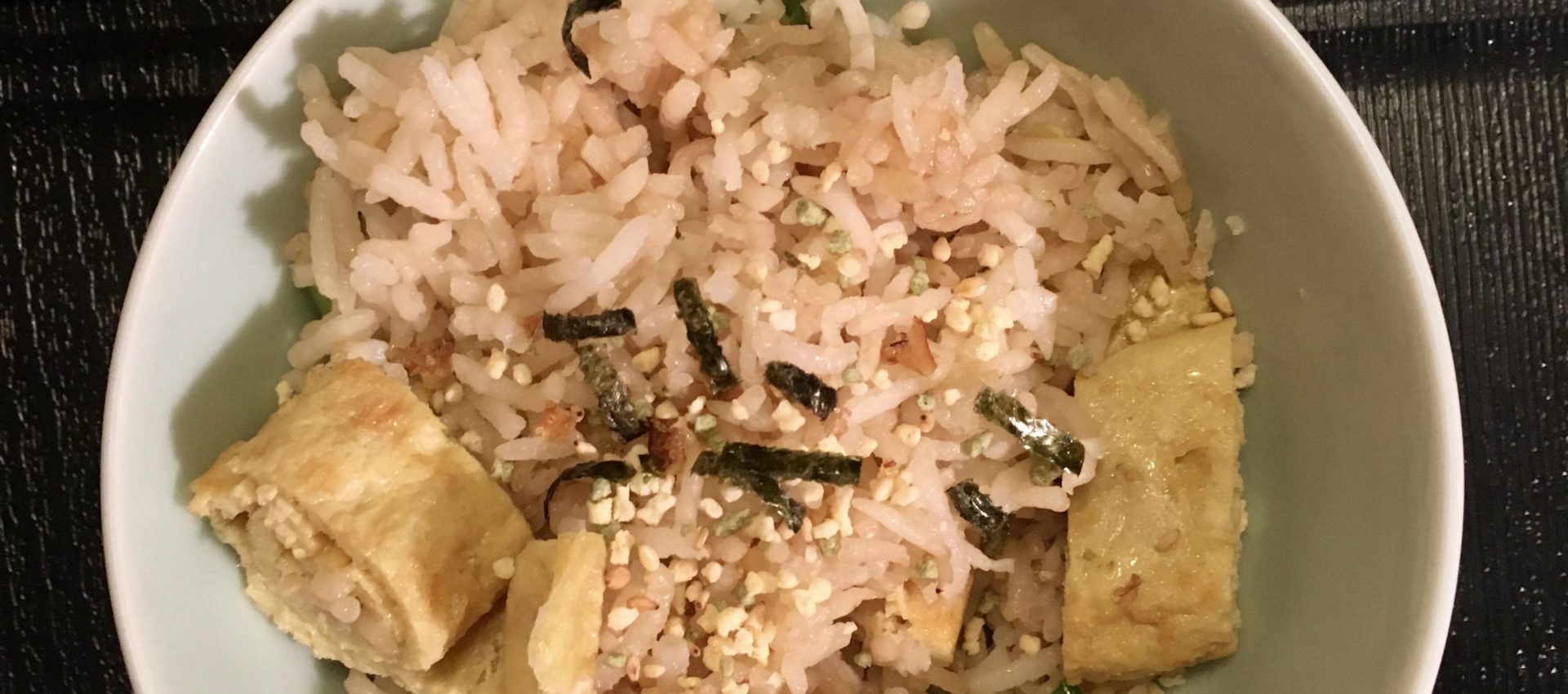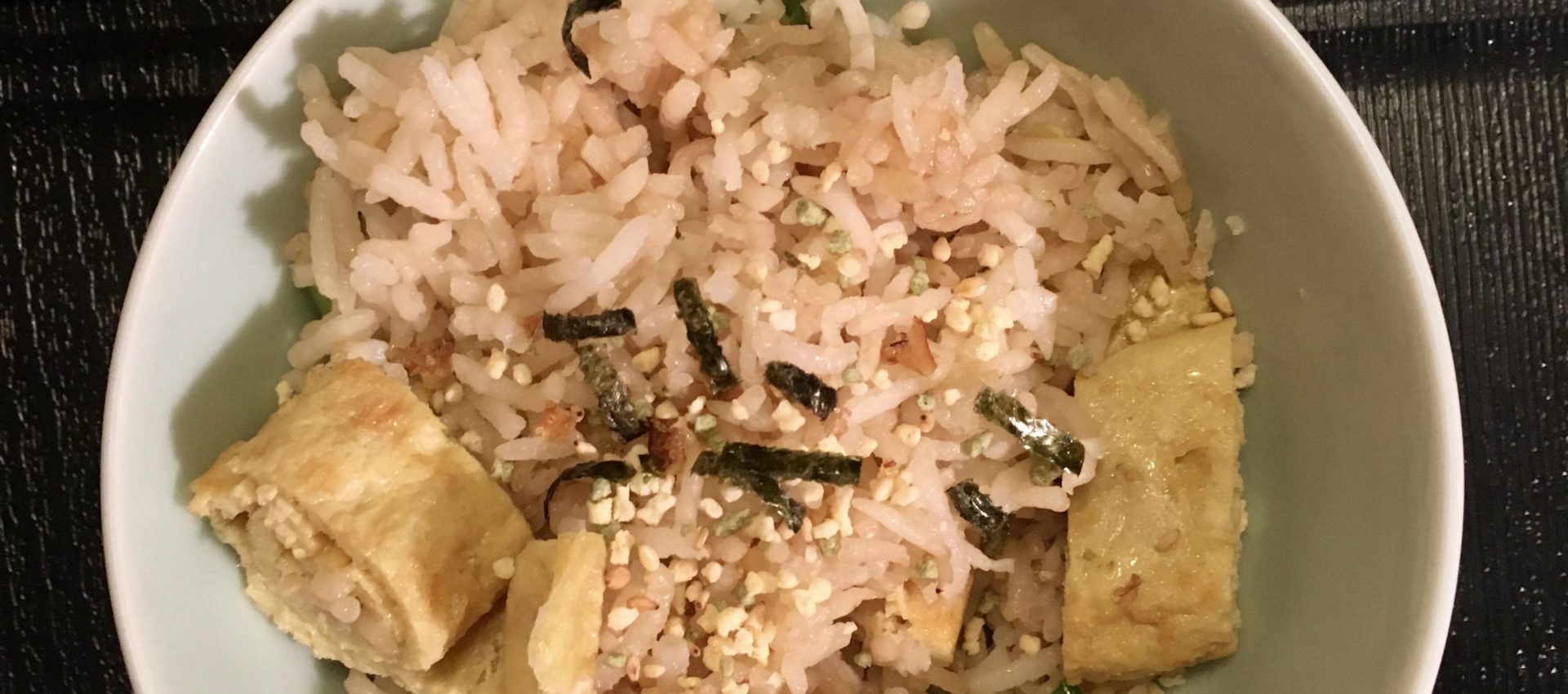 Japanese Fried Rice
By Leslie Blythe Eggs, Japanese, Rice Frying
October 11, 2017
My husband made me this lovely Japanese dinner last night. This Japanese Fried Rice which has tender soft-scrambled eggs and savory fried leftover rice and is the ultimate Japanese comfort food.
Prep: 10 mins
Cook: 10 mins
Yields: 6 Servings
Directions
1In a small bowl combine soy sauce, sake and minced garlic. Set aside. 

2Heat a large cast iron pan or wok over high until very hot, about 2 minutes (a sprinkle of water should evaporate immediately). Add 2 teaspoons oil and swirl to coat. Beat together eggs and 1 teaspoon soy mixture. Add egg mixture; cook until set, about 1 to 2 minutes. Transfer cooked eggs to a cutting board (reserve skillet); roll up, and thinly slice eggs crosswise. Set aside. 

3Increase heat to high, add 1 tablespoon soy mixture and scallions, cook 2 minutes until just beginning to brown. Add rice, cook, tossing occasionally and scraping rice from the bottom of the pan, until heated through, about 3 minutes. Add the scrambled egg and remaining soy sauce mixture. Toss to coat and heat through. Stir in scallion greens. Garnish with additional scallion greens.
Ingredients
2 teaspoons vegetable oil + 1 teaspoon sesame oil
3 scallions, white and pale-green parts chopped (about 2 tablespoons), dark-green tops chopped and reserved for garnish (optional)
0 Reviews