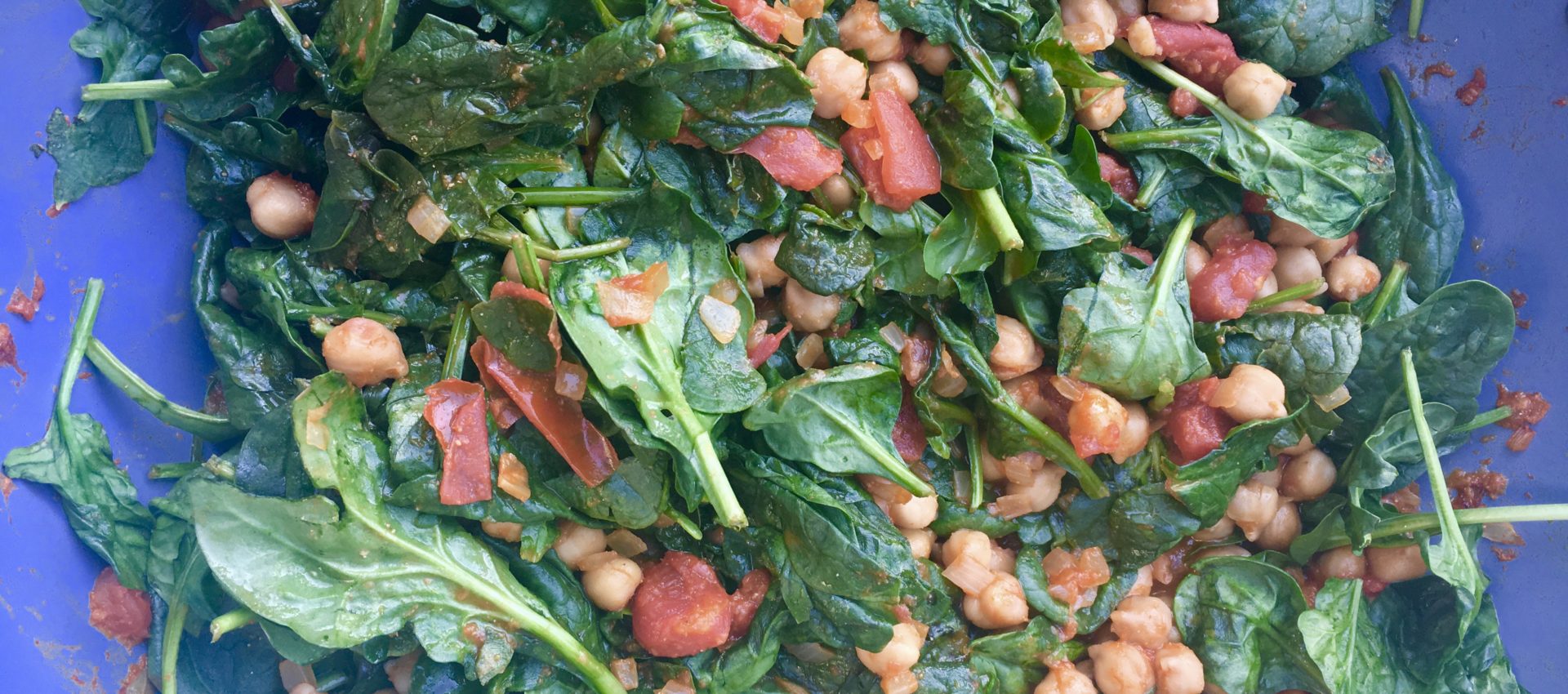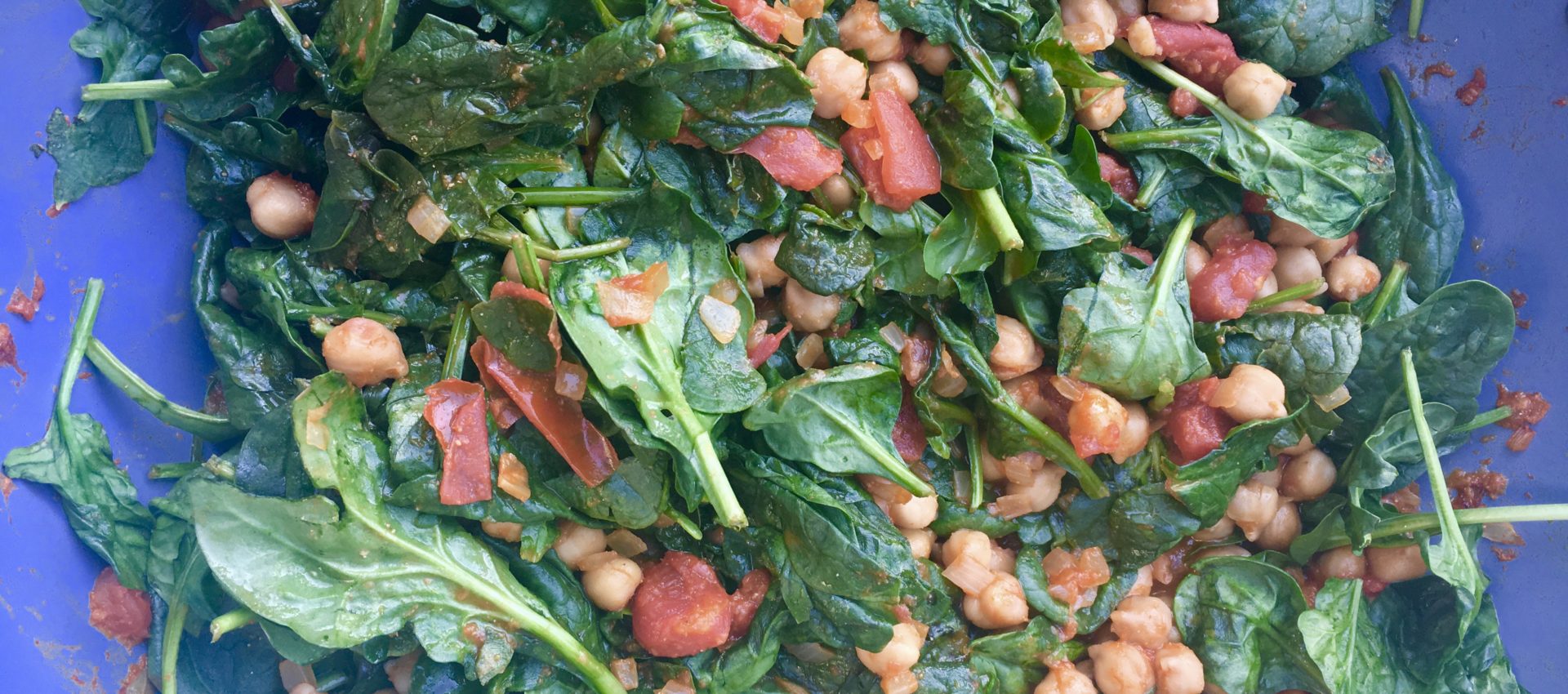 Indian Chickpea Curry with Spinach
By Leslie Blythe Indian, Side dish, Vegetarian Sautéing, Simmering
May 12, 2017
Indian Chickpea Curry with Spinach is a super flavorful, vegetarian side dish. The fresh spinach provides a wide variety of important vitamins, minerals, and antioxidants. Chickpeas, which are also packed with many vital nutrients, are a great vegetarian source of protein and fiber.
Prep: 15 mins
Cook: 1 hr
Yields: 4 - 6 Servings
Directions
1Warm the olive oil in a large, heavy saucepan over medium heat. Add the onion and sauté until tender, about 5 minutes. Add the garlic and ginger and cook until fragrant, about 2 minutes. Add the coriander, paprika, and cumin and cook until fragrant, about 1 minute.
2Add the chickpeas, tomatoes with their juices, and water and stir to combine. Partially cover the pan, reduce the heat to low, and simmer for 20 to 30 minutes. Season with a big pinch of salt and black pepper.
3Add the spinach and measured cilantro, stir to combine, and simmer until the spinach is wilted and tender, about 10 minutes. Taste and season with additional salt if needed. Serve on a warmed platter or individual plates, garnished with additional cilantro leaves.
Ingredients
1 medium yellow onion, finely chopped
1 tablespoon fresh ginger, grated
2 teaspoons ground coriander seed
2 (15-ounce) cans chickpeas, drained and rinsed
2 cups canned diced tomatoes, with their juices
0 Reviews