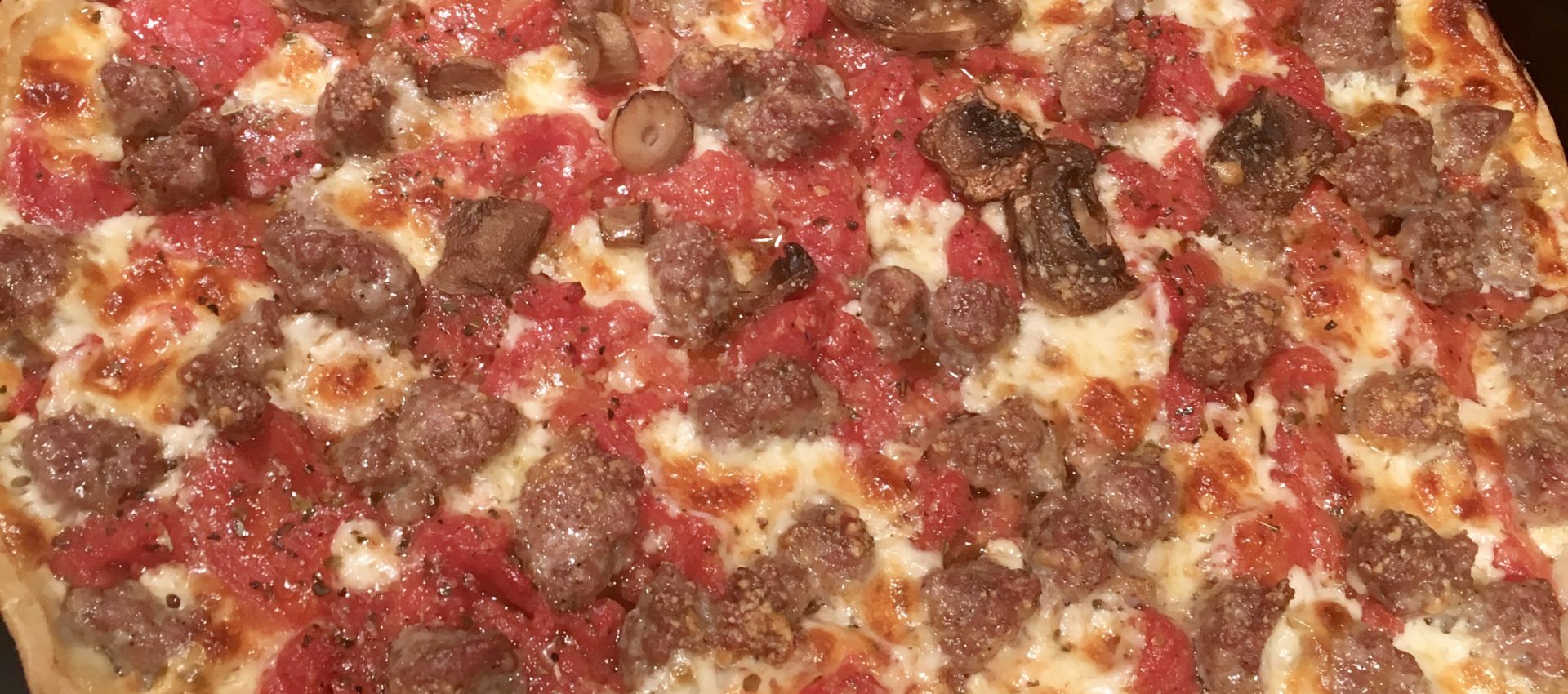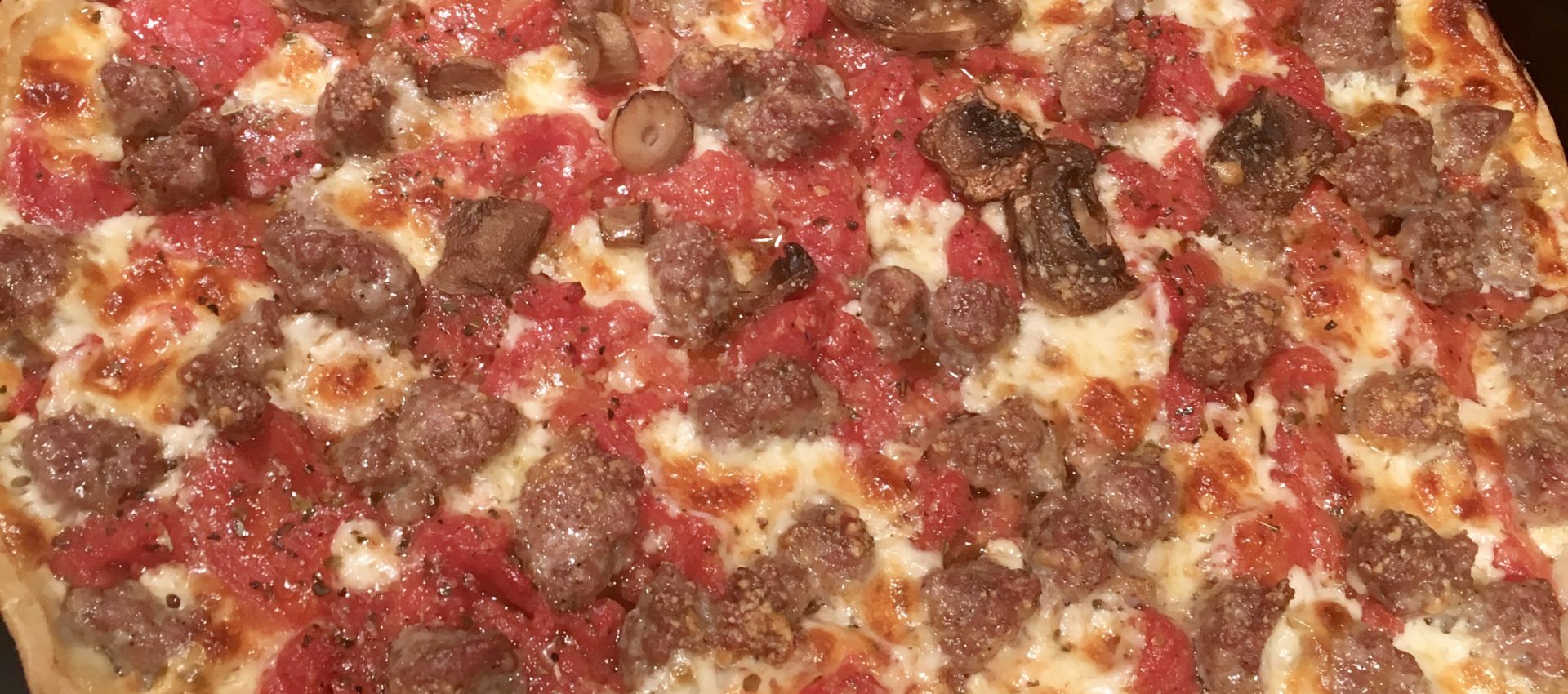 Deep Dish Pizza
May 11, 2017
My friend Debi made this delicious Chicago-style Deep Dish Pizza. Chicago-style pizza refers to several different styles of pizza developed in Chicago. Arguably, the most famous of these is known as deep-dish pizza. This style of pizza is not very popular in California, land of thin crust.
Prep: 30 mins
Cook: 35 mins
Yields: Serves 4 - 6
Directions
Dough
1Dissolve yeast in water and add all other ingredients in a bread maker.  Turn on manual and let it run for about 30 minutes.  Until it seems well mixed.
2Mine has a resting stage so it doesn't require a lot of needing and punching once it's done.  I usually turn it out onto a floured board dusting it lightly and allowing it to just settle for a few minutes.
3You can mix this in a KitchenAid mixer but you'll need to add the flour gradually and switch off from beaters to dough hooks after all the flour is added to help need the dough. It will need to be turned out onto a board, covered, allowed to double in size, punched, allowed to rise again, punched and then put into the baking pan(s).
4Use heavy grade cake pans or a large deep dish pizza pan. The dough will be more than enough for 1 large or 2 small pies.
5Use olive oil to lightly coat the pan(s).
6Place the dough in the center and push out to the edges.
7Run the crust right up the side of the pans.  
Filling
1Place cheese in the bottom working to cover all of the dough.
2Add tomatoes, then any of the seasonings.
3Drizzle the olive oil on top and the Parmesan cheese and bake at once.
Variations
1Additional variations to add before the oil and cheese topping include:
2Italian sausage
3Pepperoni
4Fresh mushrooms
5Green pepper, onion
6Just be careful about how much topping you use. Too many "wet" ingredients will reduce the crisp crunch of the crust.
7Bake at 475° F for 35 minutes or until the crust is a light golden brown
8Remove from the oven.  Let it settle for a few minutes before slicing and serving.
Recipe adapted from The Frugal Gourmet Cooks America by Jeff Smith
Ingredients
Dough
1 package quick rise dry yeast
Filling
1 - 16-ounce package of mozzarella cheese, sliced.  
2 large cans of whole tomatoes, drained, seeded and squished
Basil, oregano, salt, pepper, garlic, to taste
2 tablespoons grated Parmesan cheese
0 Reviews