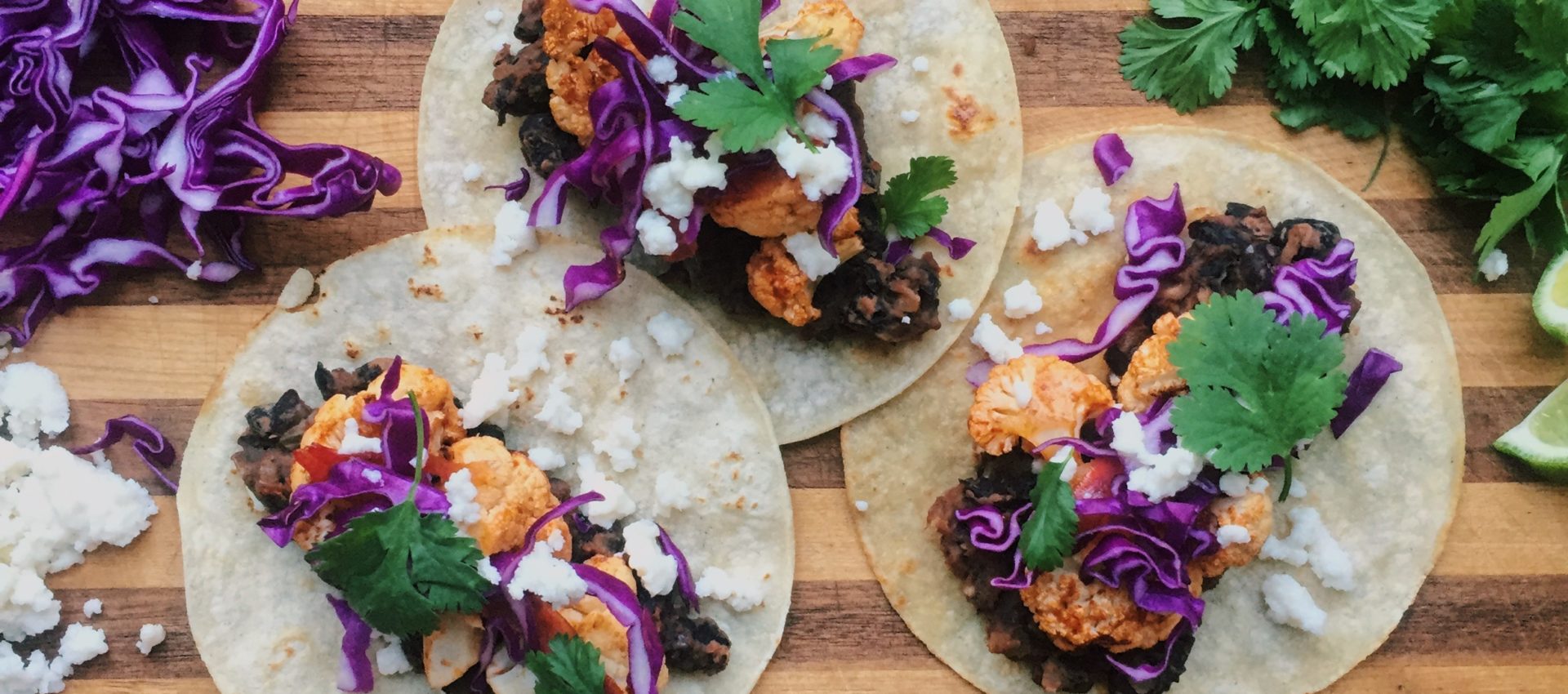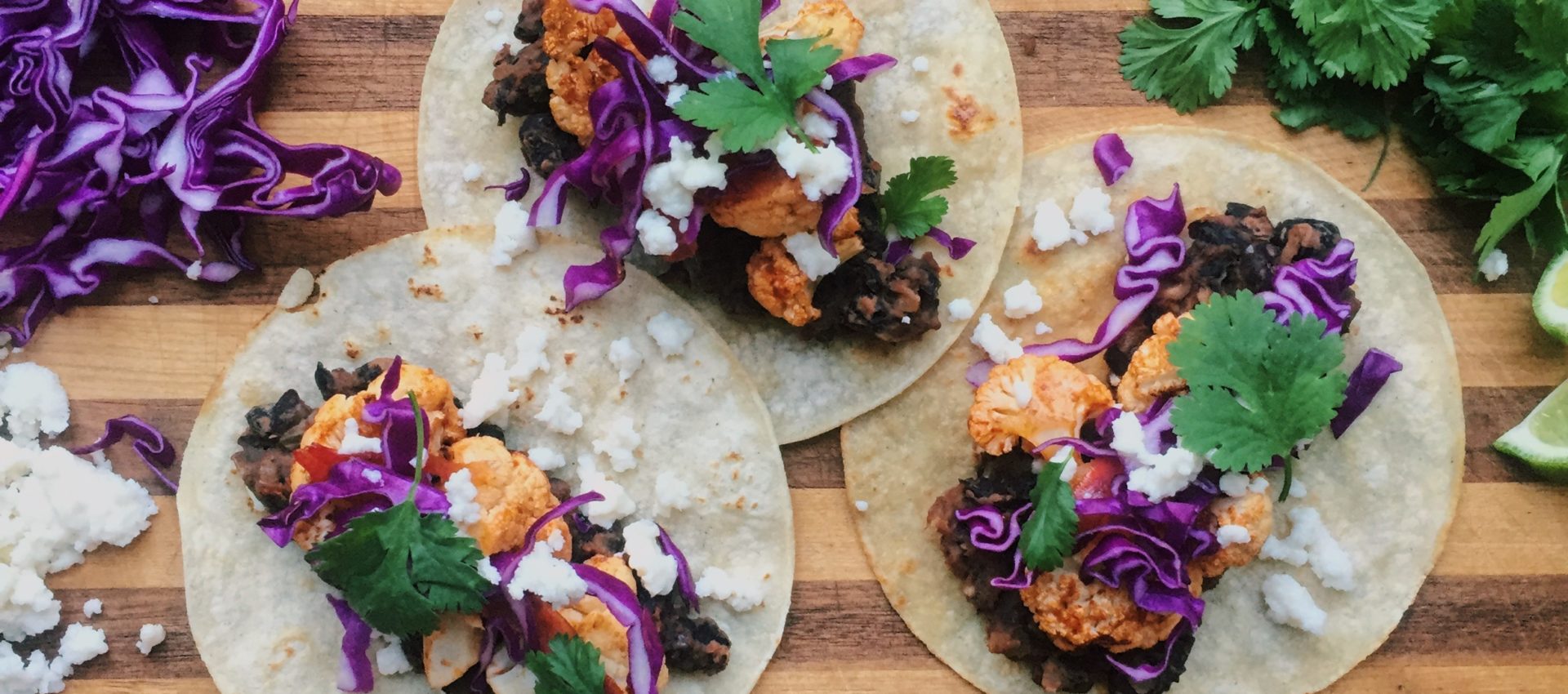 Chipotle-Lime Cauliflower Tacos
By Leslie Blythe Mexican, Vegetarian Roasting, Sautéing
May 3, 2017
These Chipotle-Lime Cauliflower Tacos will be a hit at your Cinco de Mayo party. Add them to your buffet and your vegetarian friends will be very pleased. Not only are these super healthy and nutritious, but also delicious.
Prep: 20 mins
Cook: 20 mins
Yields: 4 Servings
Directions
1Preheat oven to 450° F.
2Line a large rimmed baking sheet with foil.Combine lime juice, chipotles to taste, honey, garlic and salt in a blender. Process until mostly smooth. Place cauliflower in a large bowl, add the sauce and stir to coat. Transfer to the prepared baking sheet. Sprinkle onion on top.Roast, stirring once, until the cauliflower is tender and browned in spots, 18 to 20 minutes.Serve the vegetables and beans in tortillas, topped with cheese and garnished with cabbage, cilantro, guacamole, jalapeños and/or lime wedges.
Recipe from EatingWell Magazine, May/June 2017
Ingredients
¼ cup lime juice (from about 2 limes)
1-2 tablespoons chipotles in adobo sauce, chopped
1 small head cauliflower, cut into bite-size pieces
1 small red onion, halved and thinly sliced
1 (15 ounce) can refried black beans, warmed
½ cup queso fresco or feta cheese, crumbled

Sliced red cabbage, fresh cilantro, guacamole, jalapeño slices and/or lime wedges for serving
0 Reviews