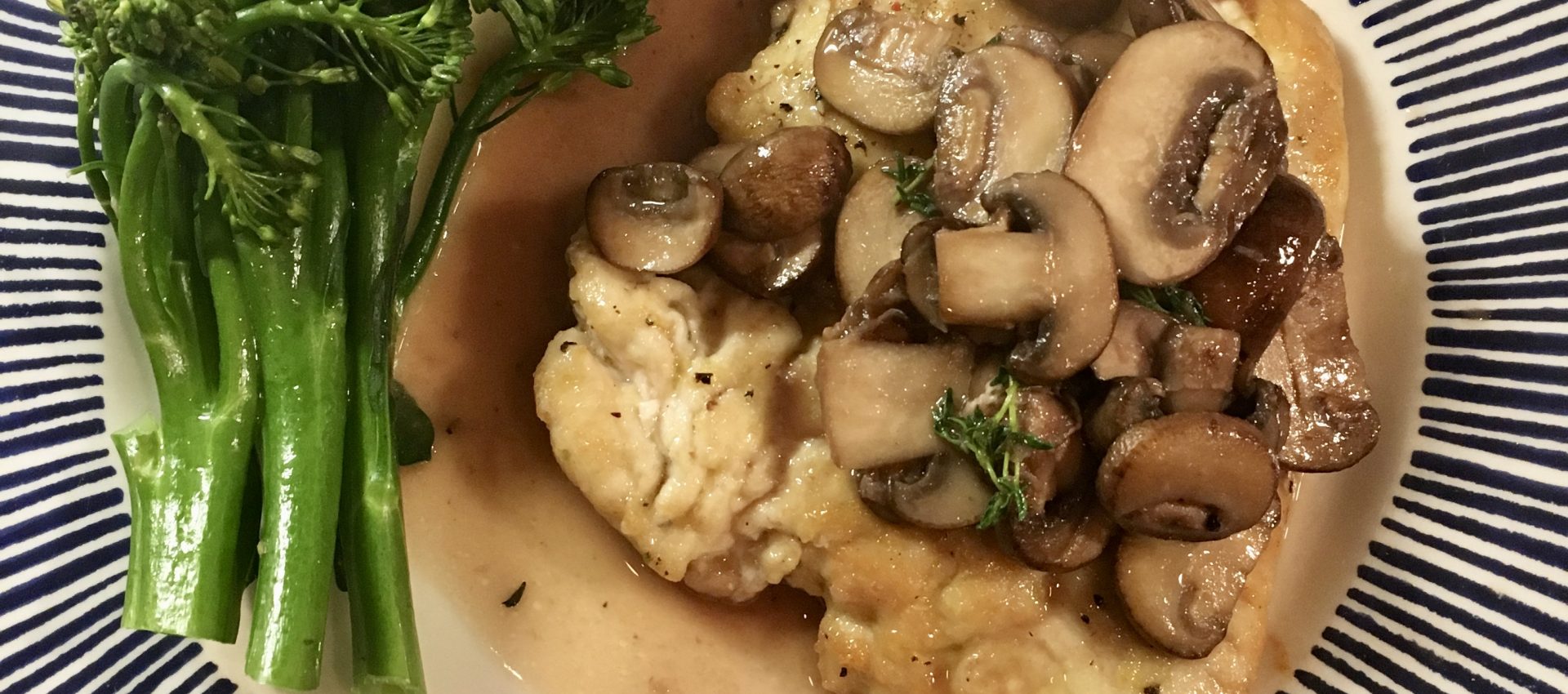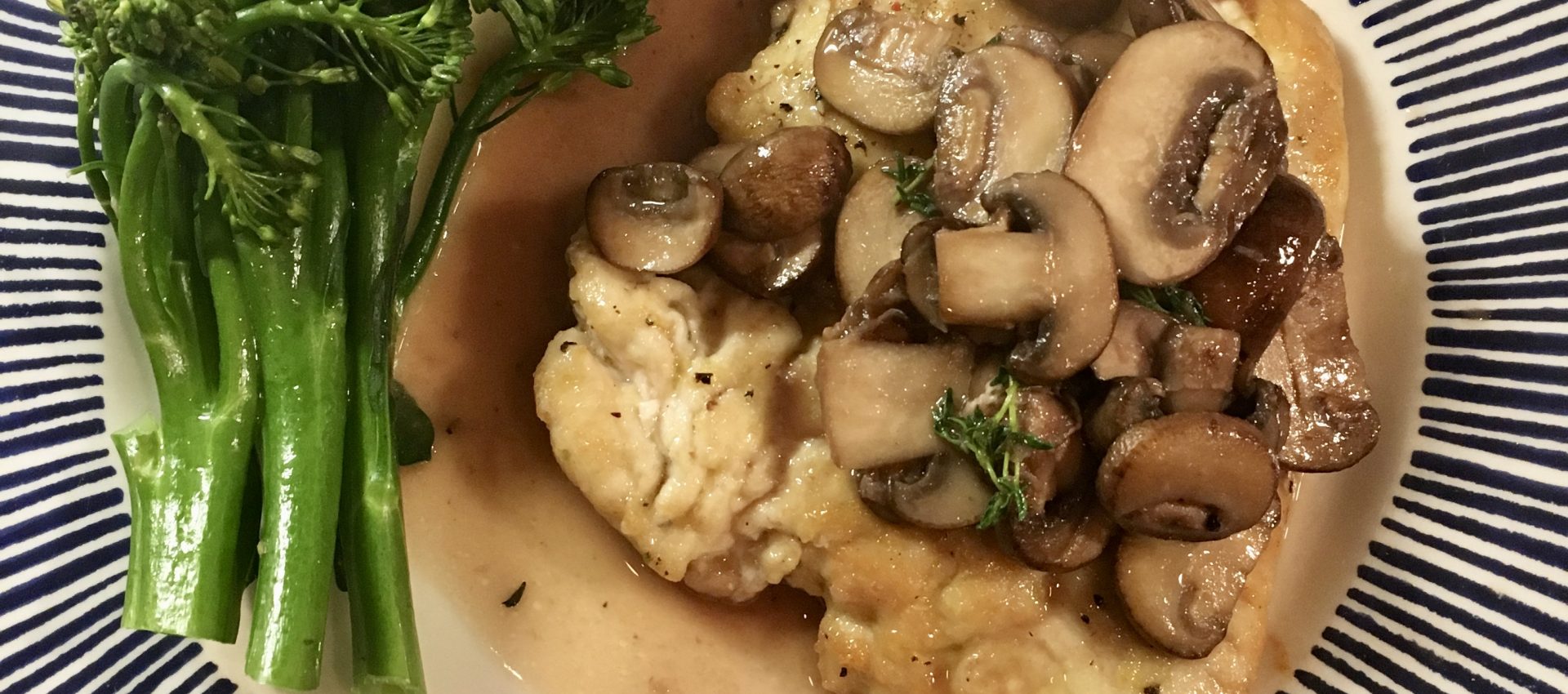 Chicken Scaloppine with Red Wine Mushroom Sauce
By Leslie Blythe Chicken, Mushrooms, Sauce Sautéing
December 5, 2017
Scaloppine is meat that is flattened by pounding and usually dredged in flour or breadcrumbs. My friend Barbee saw this Chicken Scaloppine with Red Wine Mushroom Sauce on The Chew and said it was the best chicken she had ever made or eaten! I have to agree with her, it's a winner.
Prep: 15 mins
Cook: 20 mins
Yields: 4 - 6 Servings
Directions
1In a medium skillet over medium-high heat, add olive oil and heat.
2Meanwhile, in a shallow baking dish, add flour, season with salt and pepper, whisk to combine. Dredge the chicken in the flour mixture, shaking off any excess. Add the dredged chicken to the skillet, sauté for 4 minutes per side or until golden brown.
3Transfer the chicken to a platter.
4In the same skillet, add the mushrooms, sauté until they are browned and the juices have evaporated, about 5 minutes. Add the garlic and sauté 30 seconds. Stir in the red wine and sherry, bring to a boil and let reduce by one-third, remove from heat and whisk in the cold butter. Add the chicken and thyme sprigs to the reduced wine and butter mixture, adjust seasoning.
5Transfer to a platter and serve.
Recipe by Michael Symon, The Chew
Ingredients
2 pounds chicken breasts, pounded to ¼-inch thickness
1 pounds crimini mushroom, thinly sliced
2 cloves garlic, thinly sliced
3 tablespoons cold unsalted butter, cubed
1 Review