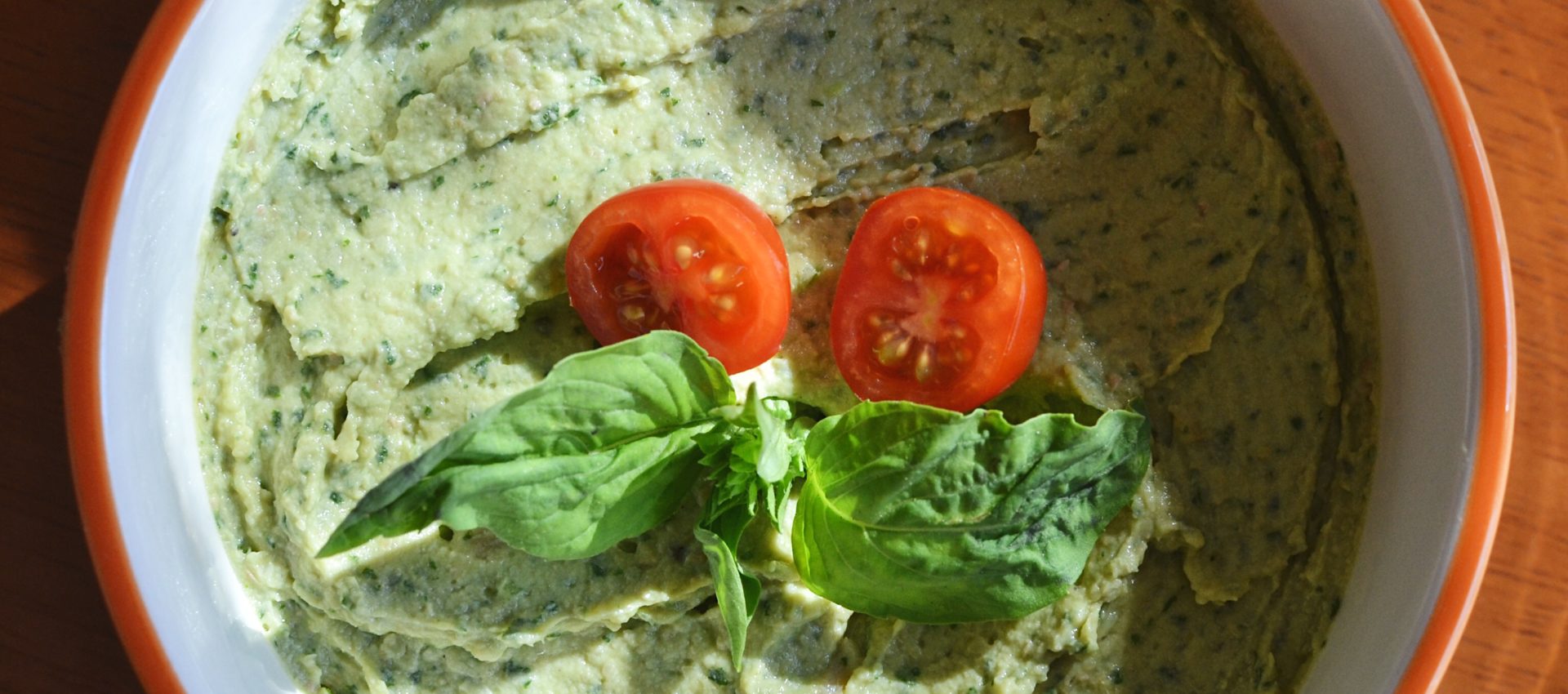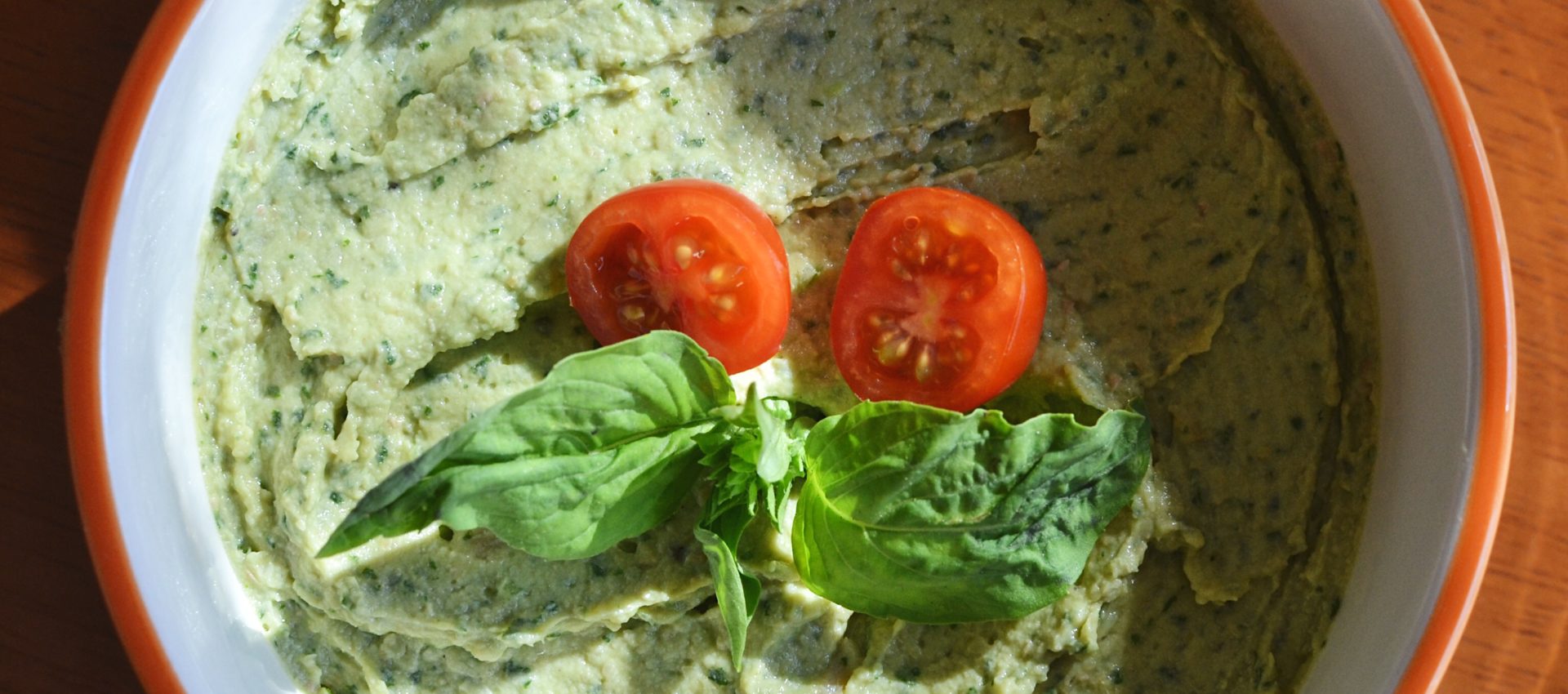 Avocado Basil Hummus
By Leslie Blythe appetizers, Beans, Dip, Hors d'oeuvres, Vegetarian Mixing
July 5, 2017
This Avocado Basil Hummus is so absolutely delicious. The avocado and fresh basil really takes your ordinary hummus to a whole new level. Warning - it's addictive!
Prep: 10 mins
Yields: Makes about 2¼ cups
Directions
1Process avocado, chickpeas, tahini, lime juice, garlic, salt, pepper, cumin, and basil in a food processor until smooth, about 1 minute. With the motor running, stream in 2 tablespoons oil, then continue to process until hummus is very light and creamy, about 1 minute longer. Taste and season with salt, if needed.
2Transfer hummus to a shallow bowl. Drizzle with more oil.
Do Ahead
1Hummus can be made 4 days ahead. Transfer to an airtight container, cover surface with plastic, and chill.
Ingredients
15½-ounce can chickpeas, rinsed, drained
¼ cup plus 1 tablespoon fresh lime juice
¾ teaspoon (or more) kosher salt