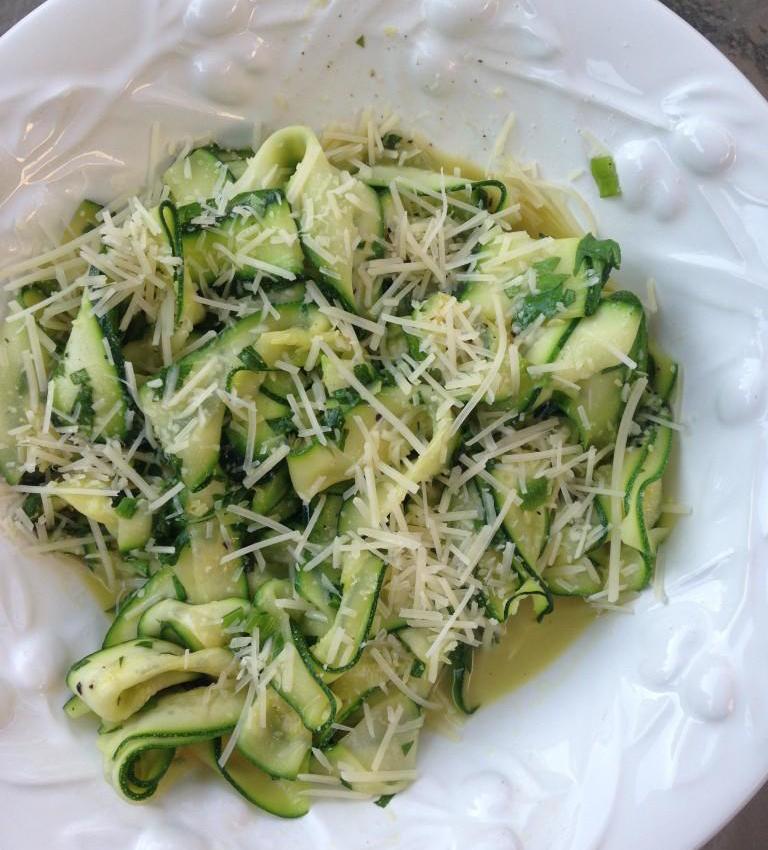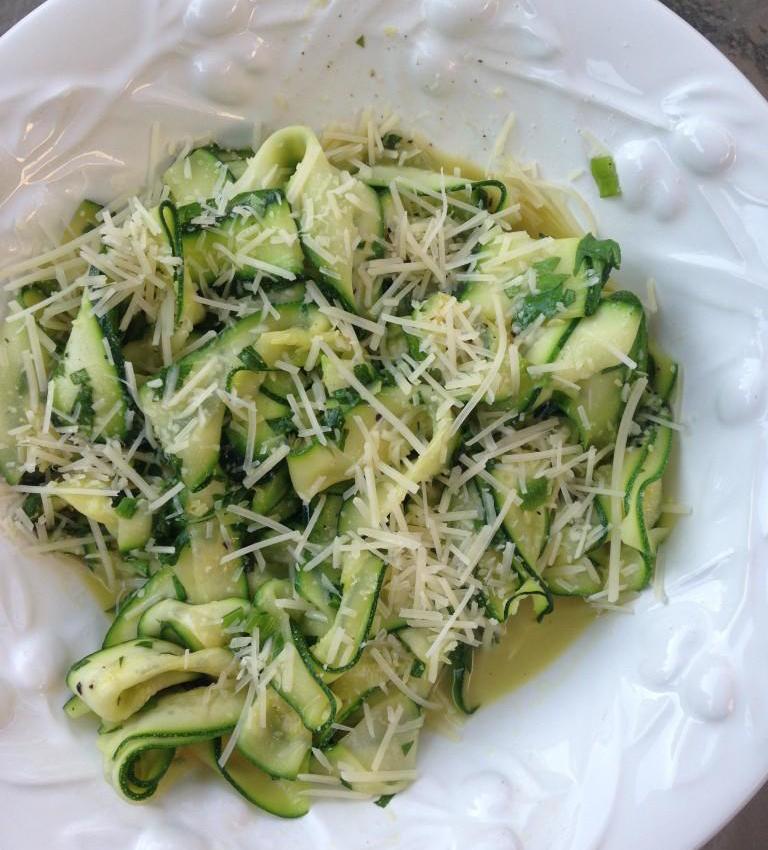 Zucchini Ribbons with Herbs & Parmesan Cheese
By Leslie Blythe Cheese, Side dish, Vegetarian Sautéing
November 30, 2014
Zucchini Ribbons with Herbs & Parmesan Cheese is beautiful and delicious. If you want to impress your guests, try cutting your vegetables in a new and different way. I think it's so important to make your meal appealing to the eye. This zucchini was a huge hit at our dinner table.
Prep: 5 mins
Cook: 10 mins
Yields: 6 Servings
Directions
1Slice the zucchini into long ribbons 1/16-inch thick using a mandoline slicer.
2Add the butter and oil to a large sauté pan over medium-high heat. Add the zucchini, then the green onions in two batches and toss through the hot butter and oil, using tongs, until soft, a good 4 to 5 minutes. Add the basil, parsley and lemon zest at the very end. Season the zucchini with salt and pepper and stir. Transfer to a serving bowl. Sprinkle with parmesan cheese.
Special equipment: mandoline slicer
If you do not have a mandoline, use a vegetable peeler.
0 Reviews