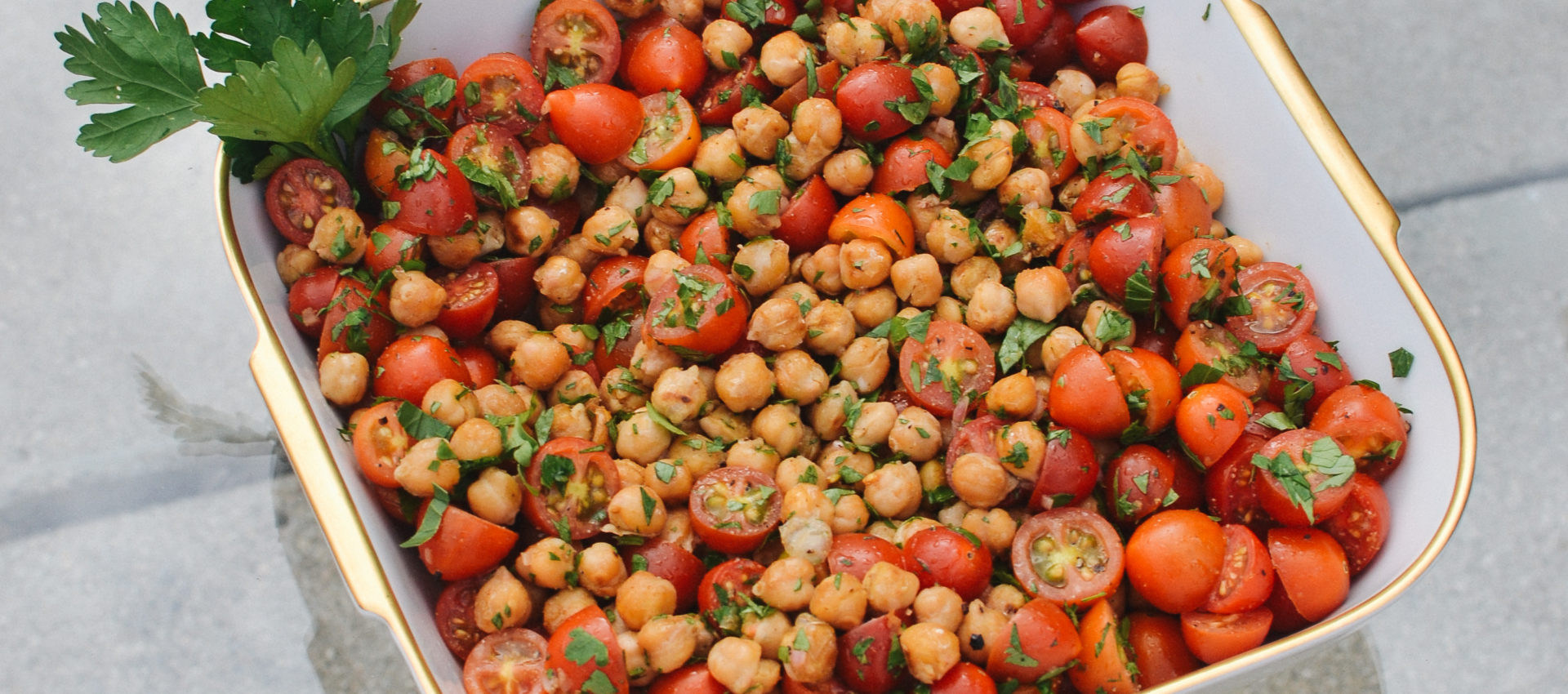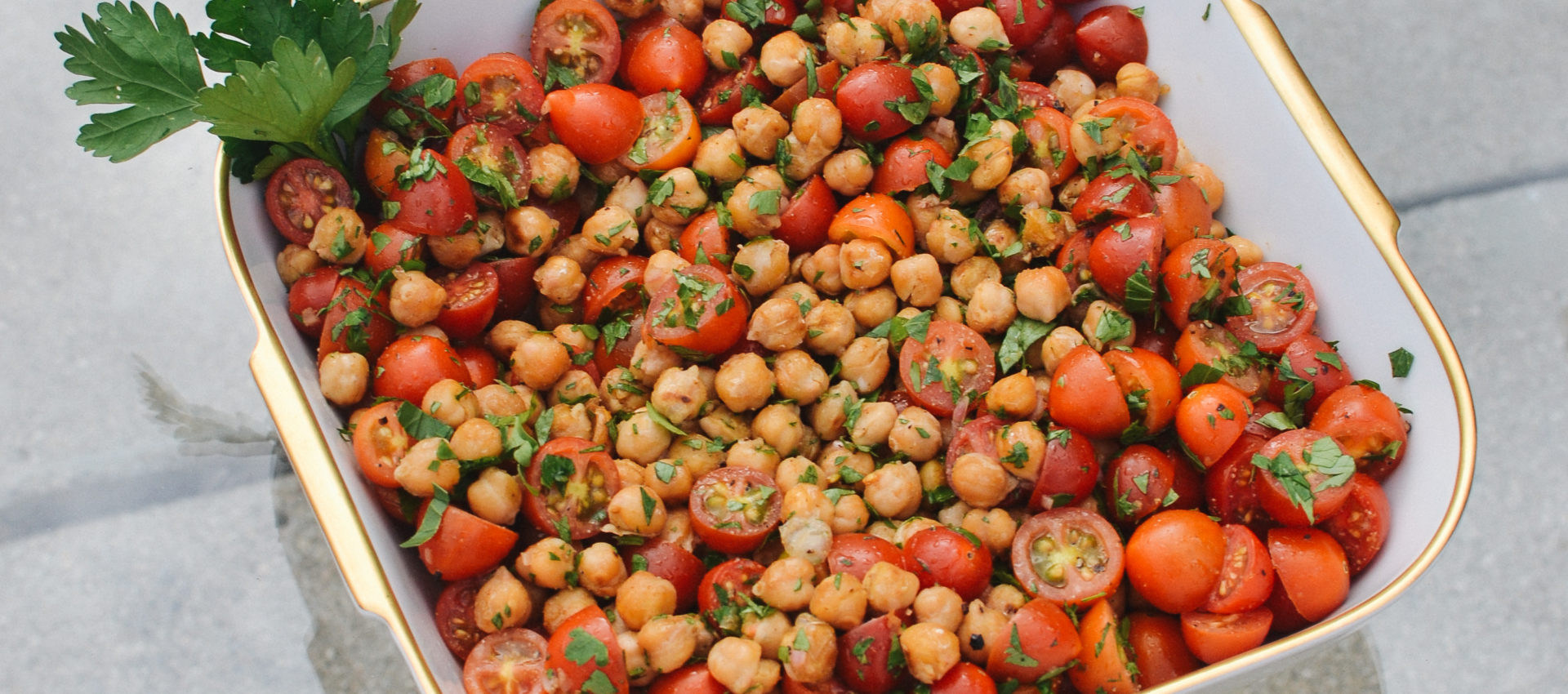 Tomato Chickpea Salad
By Leslie Blythe Beans, Side dish, Vegetarian Sautéing
September 12, 2017
This Tomato Chickpea Salad with fresh summer tomatoes and chickpeas is tossed with a simple sherry vinaigrette. Sautéing the chickpeas until they are browned and crispy on the outside then dusted with cumin gives them a wonderful depth of flavor.
Prep: 15 mins
Cook: 20 mins
Yields: 4 Servings
Directions
1Heat the oil in a large skillet over medium-high heat until shimmering. Add the beans and spread out into a single layer. Cook without stirring until lightly browned on the bottom, 3 to 4 minutes. Stir, add a big pinch of salt, and spread the beans out again. Cook for another 2 minutes, then stir and spread out again as needed, until golden-brown and blistered on all sides. From start to finish, this will take about 6 to 7 minutes total.
2Remove from the heat, add the cumin, and toss to coat. While the chickpeas are cooking, make the vinaigrette.
Vinaigrette
1Whisk the oil, vinegar, shallot, a pinch of salt, and a few grinds of black pepper together in a large bowl.
2Add the chickpeas, tomatoes, and parsley to the vinaigrette. Toss everything to combine. Taste and adjust seasoning, adding more salt and pepper as needed.
Ingredients
15-ounce can chickpeas, drained and rinsed
2 pints cherry tomatoes, halved
¼ cup flat-leaf parsley, chopped
Vinaigrette
0 Reviews