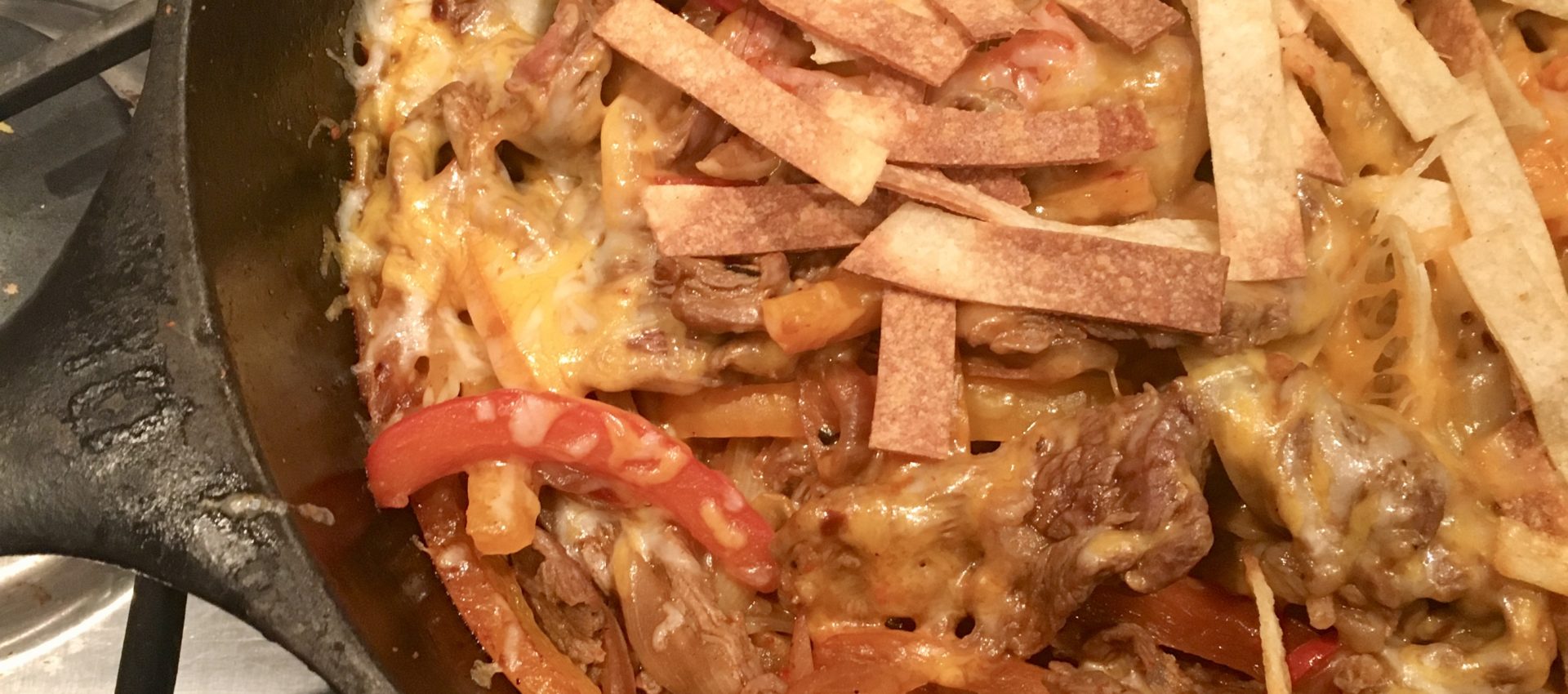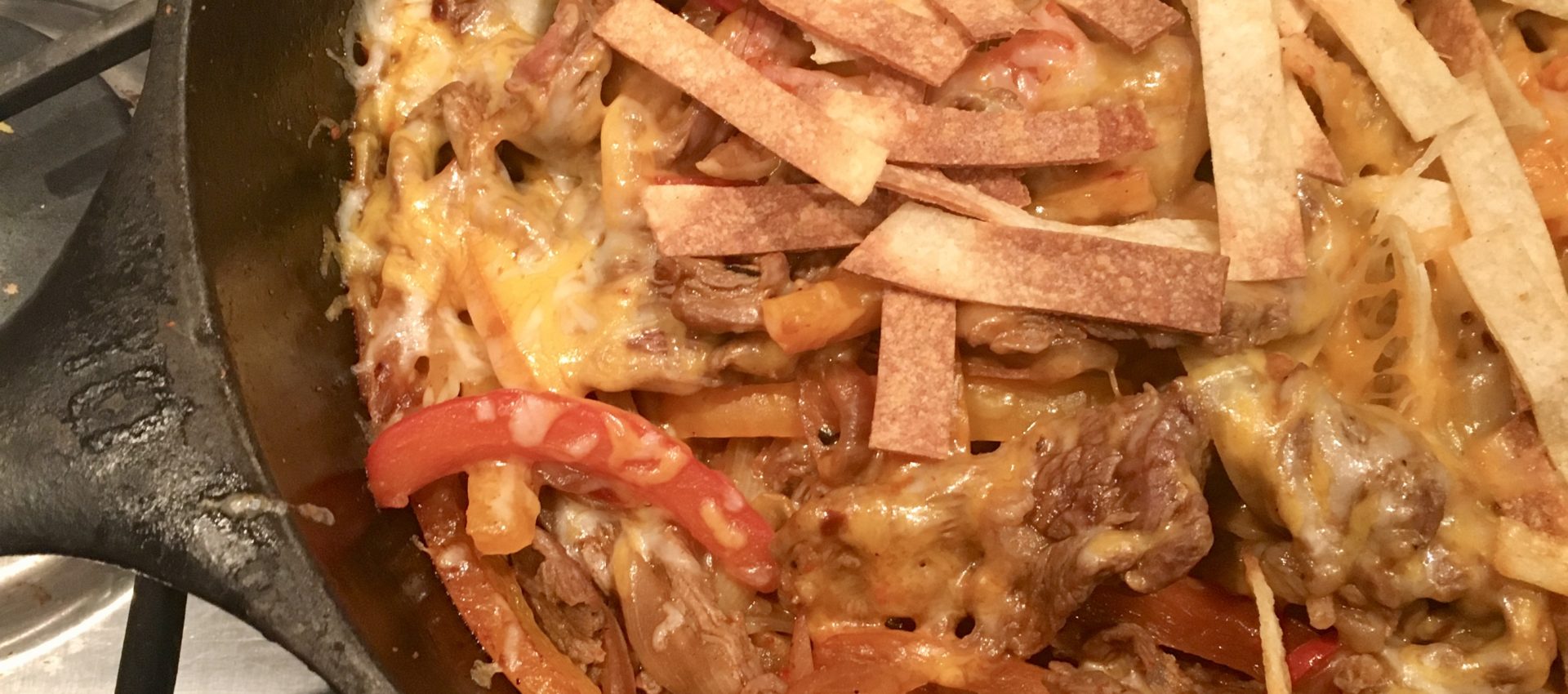 Steak Fajita Skillet
By Leslie Blythe Beef, Mexican Baking, Sautéing
May 7, 2017
This Steak Fajita Skillet is so easy and good. It's super cheesy and made in under 30 minutes! "Fajita" literally translates to "little skirts" or "little bands.The key is to not trim off too much of the fat that covers one side of the steak. They'll melt into the cracks as the meat cooks, making each bite juicier and tastier.
Prep: 10 mins
Cook: 20 mins
Yields: 6 Servings
Directions
1Preheat oven to 350° F.
2Toss corn tortillas in a tablespoon of olive oil and salt, and bake for 10 minutes until crispy. Set aside.
3In a medium skillet, heat the final tablespoon of olive oil. Sauté the peppers and onions until soft, about 5 minutes. Add in the skirt steak and sear on all sides. Season with salt and pepper.
4Add the red pepper flakes, cumin, and chili powder. Cook until meat is cooked through. Toss in half of the crispy tortilla strips and all of the cheese, heating until cheese is just melted. Add in lime juice.
5Serve immediately with the rest of the tortilla strips.
Ingredients
5 corn tortillas, sliced into strips
2 pounds skirt steak, sliced into thin strips
1 cup shredded Mexican blend cheese
0 Reviews