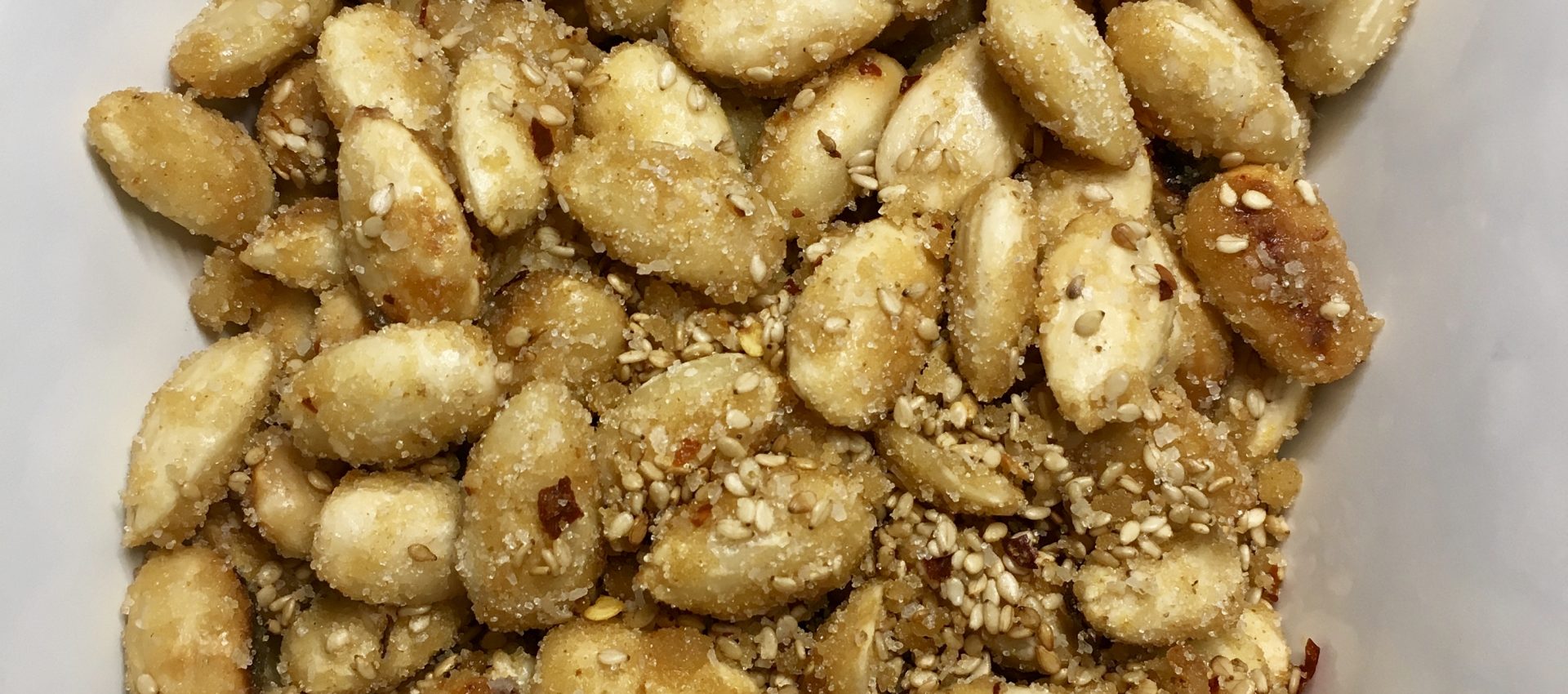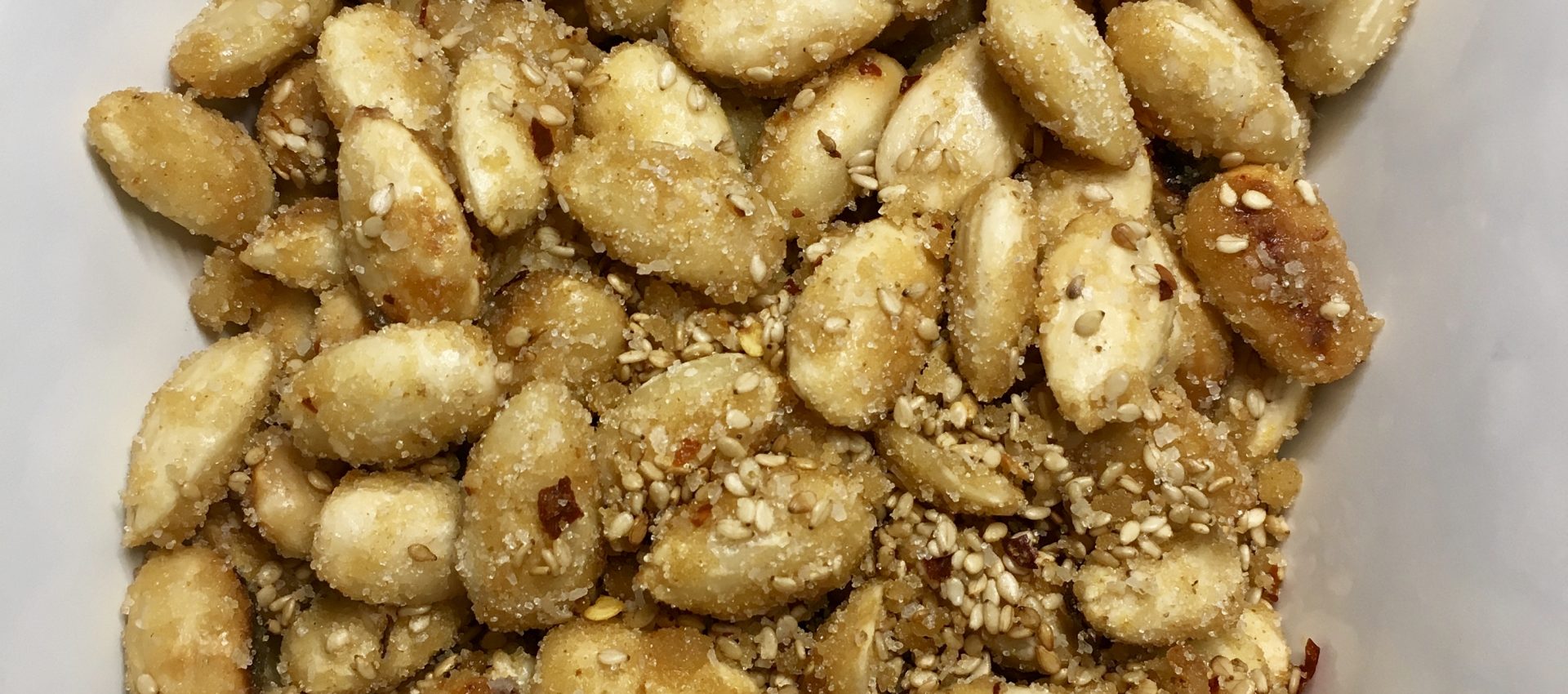 Spiced Almonds
By Leslie Blythe appetizers, Hors d'oeuvres, Nuts Sautéing
November 14, 2017
These Spiced Almonds are bursting with flavor. They are great to take to a drinks party or pack in a beautiful jar as a gift.
Prep: 5 mins
Cook: 15 mins
Yields: 20 Servings
Directions
1Mix the salt, cumin, ginger, red pepper flakes, and sesame seeds together with ¼ cup sugar in a large bowl.
2Heat the oil in a heavy-bottomed sauté pan over medium heat. Add the nuts and stir continuously until they start to smell fragrant, taking care not to burn them, about 2 minutes. Sprinkle in ½ cup sugar and shake the pan occasionally to keep the nuts from burning. Stir only when the sugar starts to melt and caramelize. Remove the sauté pan from the heat when the nuts are a dark golden brown and smoking slightly.
3Add the nuts to the spice mixture and toss them quickly to coat well. Spread them out on a nonstick baking sheet. Using two forks, separate the nuts from one another while still hot. When cool enough to handle, finish separating them by hand. This must be done quickly; once the nuts become cool and the caramel sets, they are difficult to separate.
4When they are cool, store in an airtight container. They will keep for 2 to 3 weeks.
Recipe from Gillian Duffy's cookbook, Hors d'Oeuvres
0 Reviews