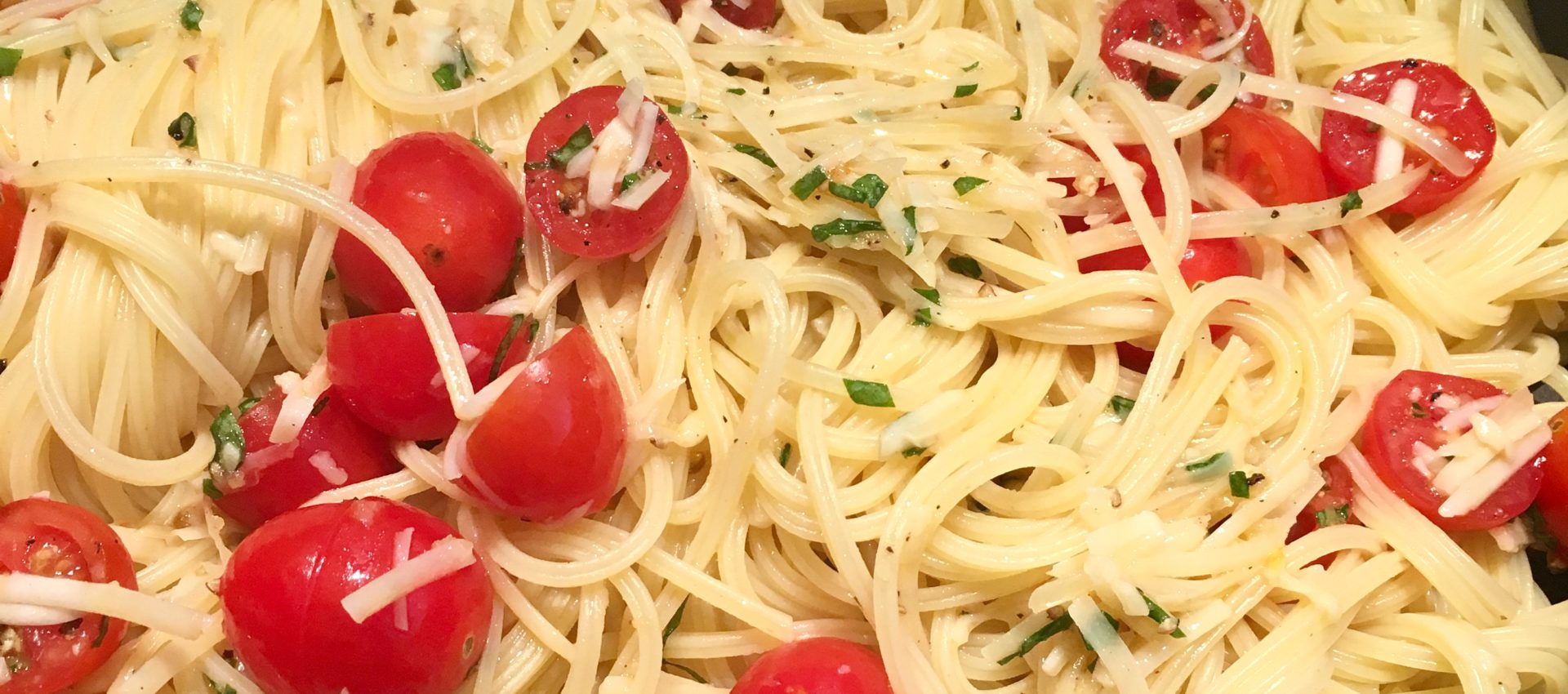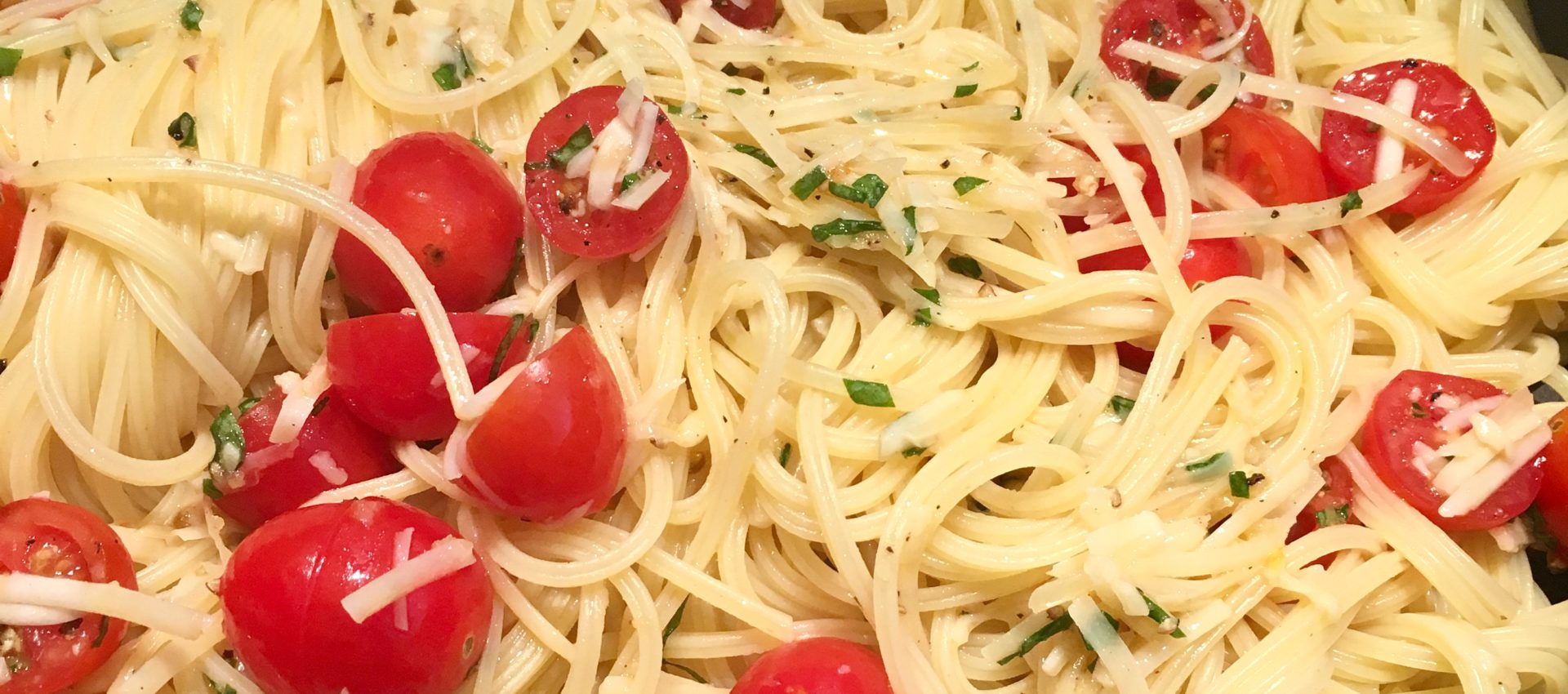 Spaghetti with Tomatoes and Basil
By Leslie Blythe Cheese, Italian, Pasta, Vegetarian Boiling
August 14, 2017
This recipe for Spaghetti with Tomatoes and Basil is loosely based on a recipe in The Silver Palate Cookbook. It's a great method using fresh, ripe, summer tomatoes.
Summer cooking implies a sense of immediacy, a capacity to capture the essence of the fleeting moment. Elizabeth David
Prep: 10 mins
Cook: 10 mins
Yields: 4 - 6 Servings
Directions
Recipe adapted from The Silver Palate Cookbook by Julee Rosso and Sheila Lukins, January, 1982
Ingredients
Combine tomatoes, basil, garlic, parmesan, 1 cup olive oil, salt and pepper in a large serving bowl. Prepare at least 2 hours before serving and set aside, covered, at room temperature.
Bring 6 quarts of water to a boil in a large pot. Add the linguine and boil until al dente, about 10 minutes.
Drain pasta and immediately toss with the tomato sauce. Serve immediately.
0 Reviews