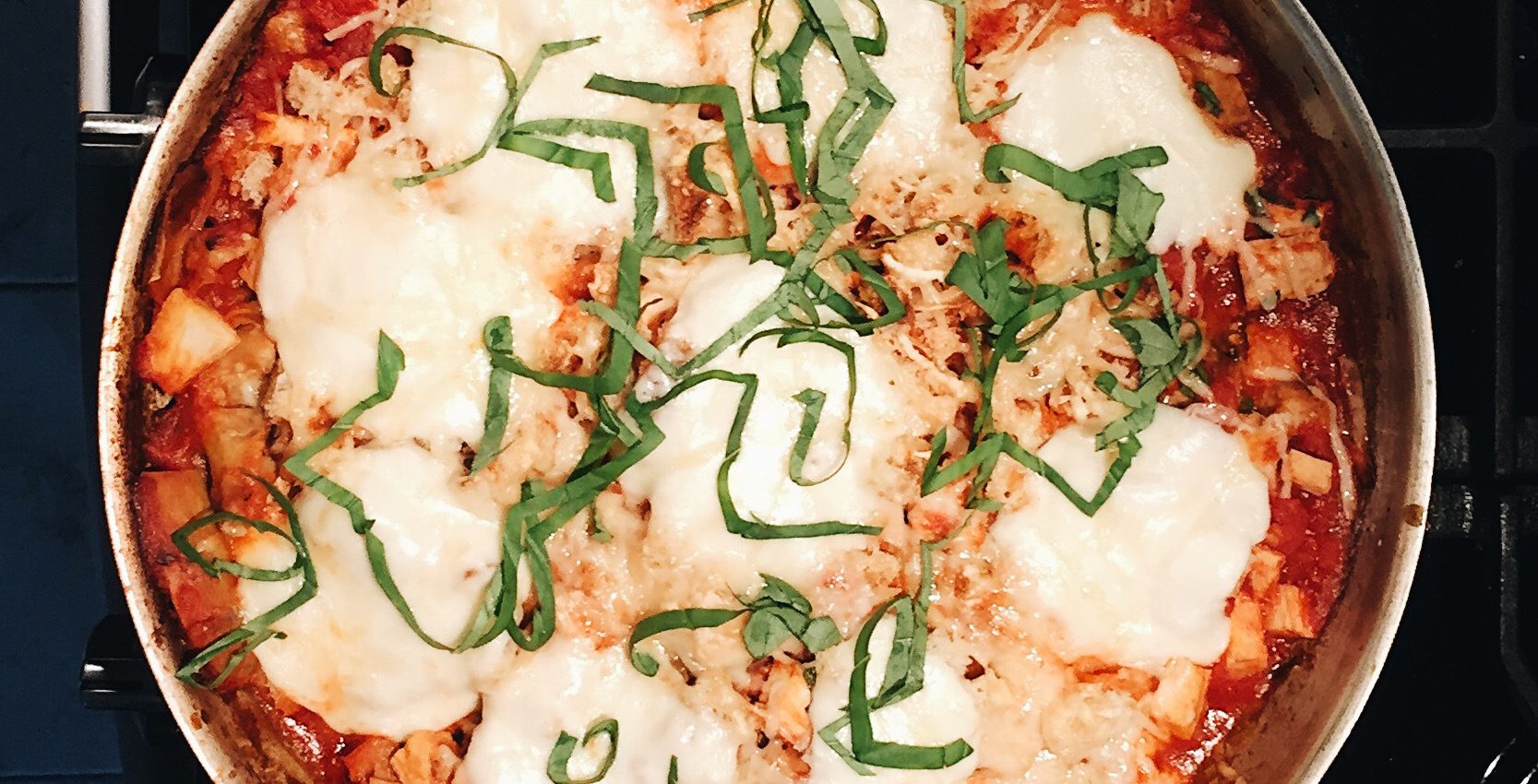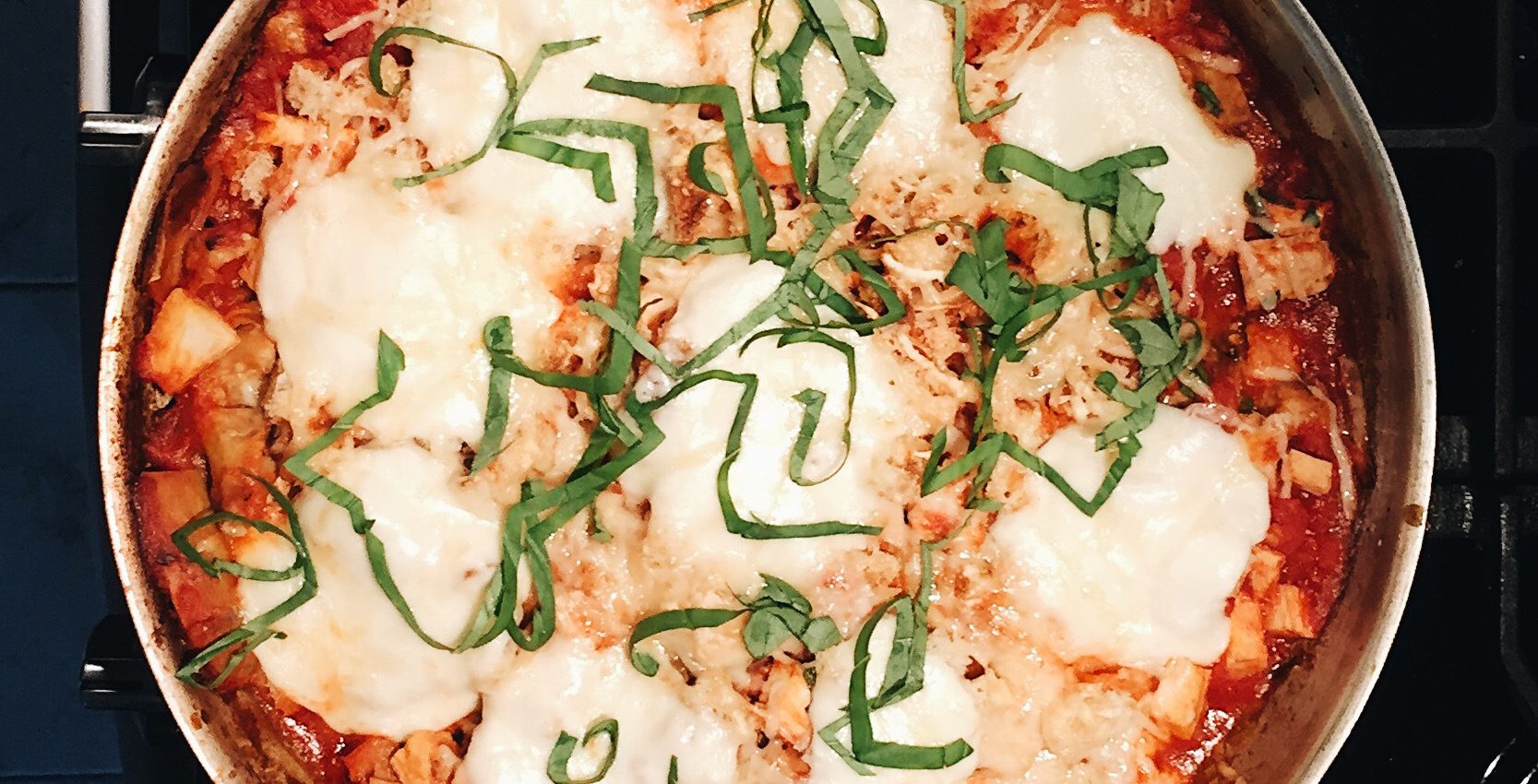 Skillet Chicken Parmesan with Artichokes
By Leslie Blythe Cheese, Chicken, Italian Boiling, Broiling, Sautéing, Simmering
August 13, 2017
This Skillet Chicken Parmesan with Artichokes makes a great weeknight meal. It's all done in one skillet for easy cleanup.
Prep: 15 mins
Cook: 25 mins
Yields: 4 Servings
Directions
1Preheat the broiler.
2Heat the olive oil in a large ovenproof skillet over medium-high heat. Add the artichokes and cook, stirring occasionally, until tender and browned in spots, about 5 minutes. Add the garlic and red pepper flakes. Cook, stirring, until the garlic is soft, about 30 seconds.
3Add the tomatoes, 1 cup water, 1 teaspoon salt and a few grinds of pepper to the skillet. Bring to a boil, then reduce to a simmer and cook, stirring occasionally, until the sauce thickens, about 10 minutes. Stir in the chicken and basil; season with salt.
4Meanwhile, toast the focaccia in a toaster oven or under the broiler and let cool slightly; roughly chop to make coarse breadcrumbs. Sprinkle the crumbs over the chicken mixture and top with the mozzarella and parmesan.
5Transfer the skillet to the broiler and cook until the breadcrumbs are browned and the cheese is bubbling, 3 to 5 minutes. Let cool, 5 minutes. Top with basil.
Recipe from Food Network Kitchen
Ingredients
2 tablespoons extra-virgin olive oil
1 10-ounce package frozen artichoke hearts, thawed
1 28-ounce can whole peeled San Marzano tomatoes, crushed by hand
Kosher salt and freshly ground pepper
3 cups rotisserie chicken, chopped (skin removed)
¼ cup fresh basil, roughly chopped, plus more for topping
4 slices rosemary focaccia (about 4 ounces)
4 ounces fresh mozzarella, thinly sliced
0 Reviews