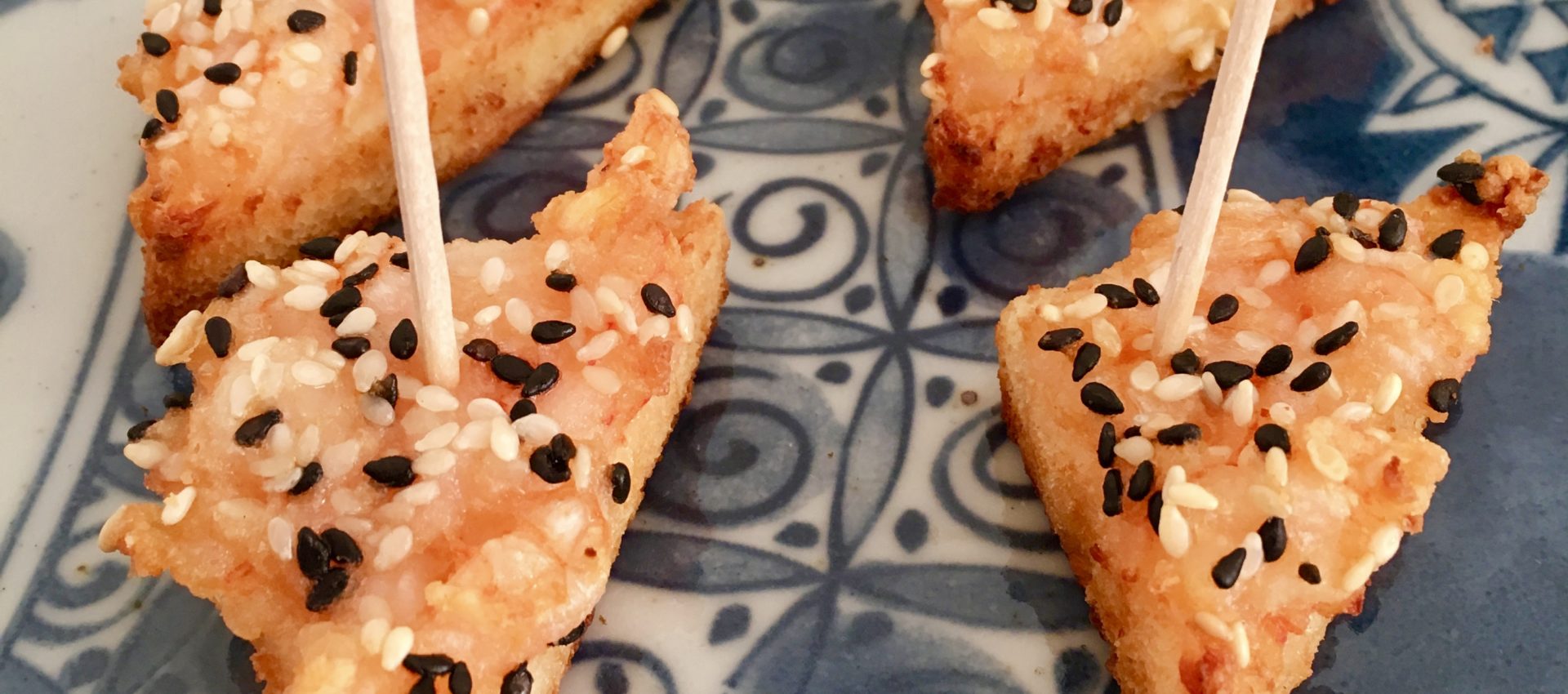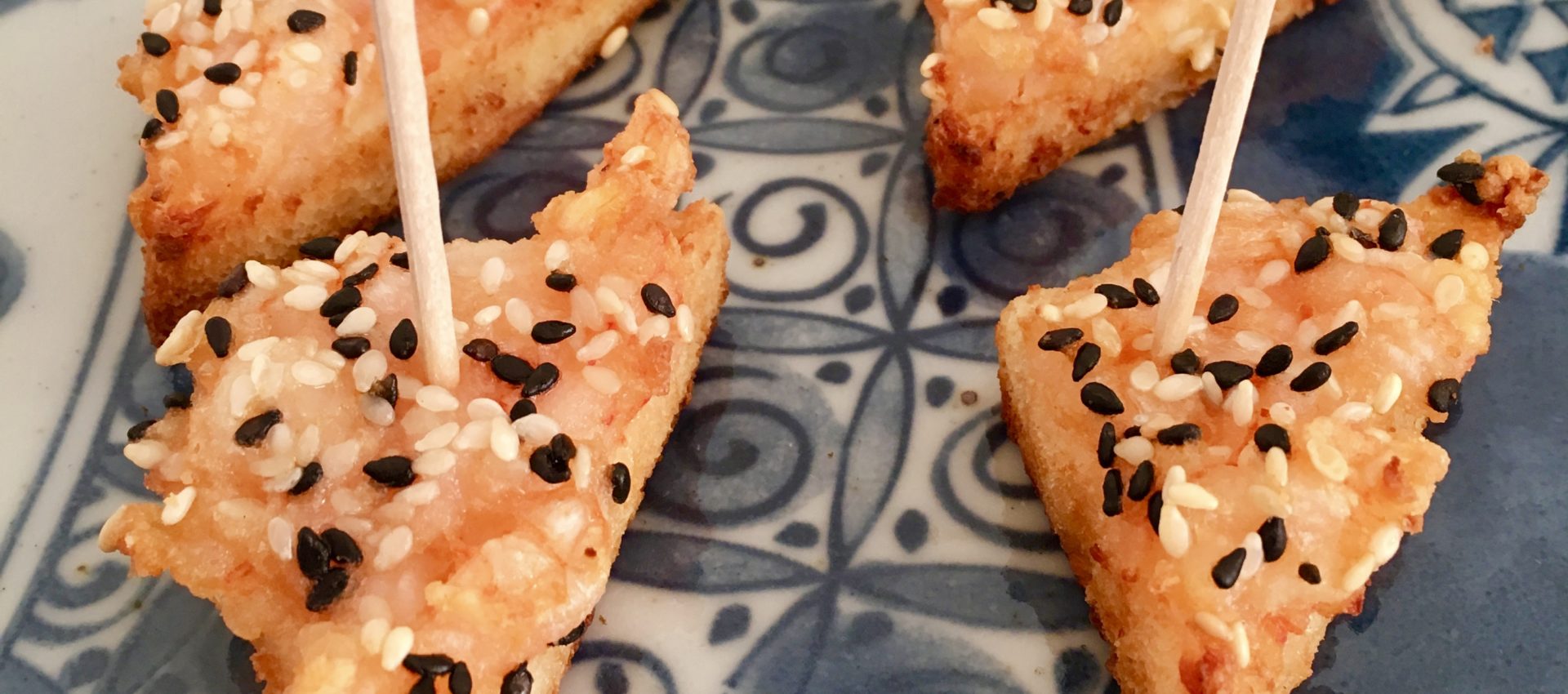 Shrimp Toast
By Leslie Blythe appetizers, Asian, Hors d'oeuvres, Seafood, Shrimp Deep Frying
October 12, 2017
Shrimp toast or prawn toast is a Chinese dim sum dish. It's simple finger food that makes a great hors d'oeurves for parties.
Prep: 20 mins
Cook: 5 mins
Yields: 6 - 8 Servings
Directions
1Combine shrimp, egg, soy sauce, scallions, cornstarch, sesame oil, and garlic in the bowl of a food processor. Pulse until finely minced. Alternatively, chop shrimp by hand with a knife until extremely finely minced, then fold in remaining ingredients in a medium mixing bowl.
2Spread mixture evenly over one side of each piece of bread. Dip shrimp side into sesame seeds to coat if desired.
3Heat oil in a wok or dutch oven to 325°F (use a thermometer). Carefully transfer half of the toasts to the oil, shrimp side-down. Cook until golden brown, about 2 minutes, adjusting flame as necessary to maintain heat, then carefully flip toast and cook until the second side is golden brown, about 1 minute longer. Transfer to a paper towel-lined plate and repeat with remaining toasts. Season with salt and serve immediately.
Ingredients
½ pound shrimp, peeled and deveined
8 slices white bread, crusts removed, split into 16 triangles
½ cup toasted sesame seeds (optional)
2 quarts peanut, vegetable, or canola oil
0 Reviews