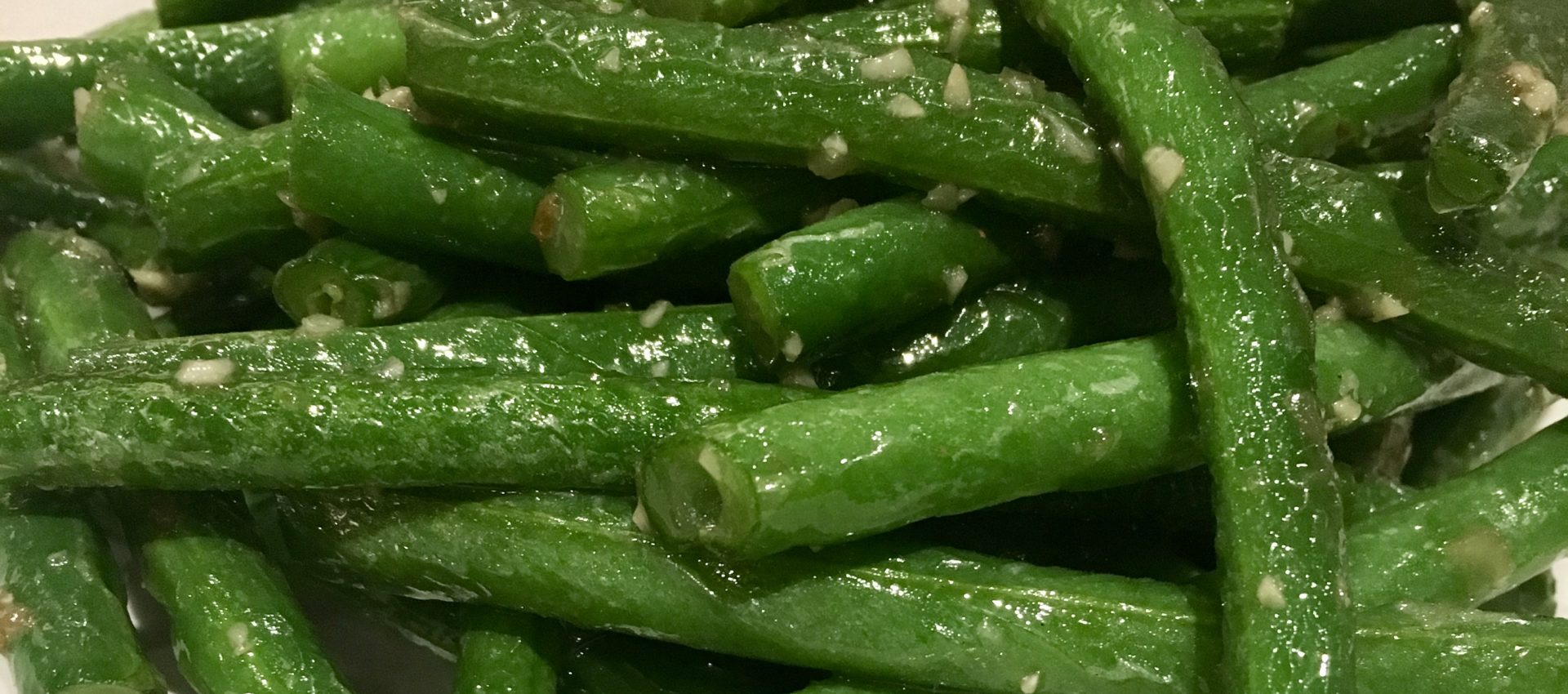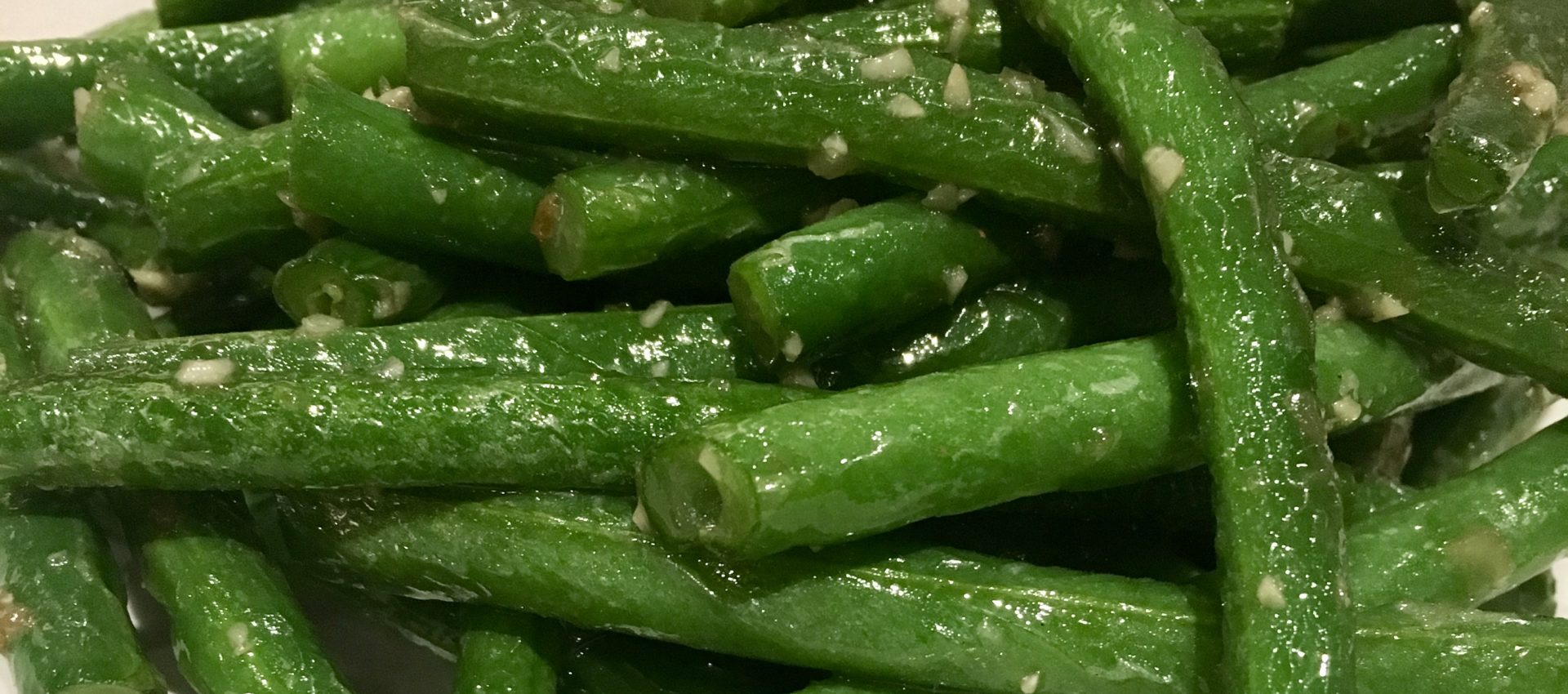 Sautéed String Beans with Garlic
By Leslie Blythe Asian, Chinese, Side dish, Vegetarian Deep Frying, Sautéing
May 18, 2017
These Sautéed String Beans with Garlic are from Din Tai Fung, which is a restaurant originating in Taiwan, specializing in xiaolongbao (steamed dumplings). They have branches in Japan, the US, South Korea, Singapore, China, Hong Kong, Indonesia, Malaysia, Australia, and Thailand. It was named one of the top ten restaurants in the world by The New York Times on January 17, 1993. Everything they serve is amazing. The string beans are like no other, crispy, yet tender and silky.
Prep: 20 mins
Cook: 10 mins
Yields: 4 Servings
Directions
1Completely dry the green beans.
2Line a large colander with a few paper towels. Set near the frying area.
3In a large wok or enamel coated cast iron pan, bring the oil to 350° F.
4Once the oil reaches 350° F, add ⅓ of the green beans to the oil and fry for approximately 30 seconds. This is a critical step, as it is how to achieve the blistering effect while keeping the crunchy texture. If the green beans are fried too long, they will lose their crispness, and if too many green beans are fried at once, the oil temperature will drop and the skin will not blister.
5Using a strainer or tongs, transfer the beans to the colander to drain the oil.
6Bring the oil back up to 350° F and repeat this process two more times, frying ⅓ of the green beans each time.
7Heat a large sauté pan on high and add one tablespoon of oil. Immediately add the Taiwanese pickled cucumbers and sauté for 30 seconds. Add the garlic and sauté for 15 more seconds. Add all the green beans, sprinkle with salt, and sauté everything together for 30 seconds. Make sure the green beans are coated with garlic and pickles.
8Serve immediately.
0 Reviews