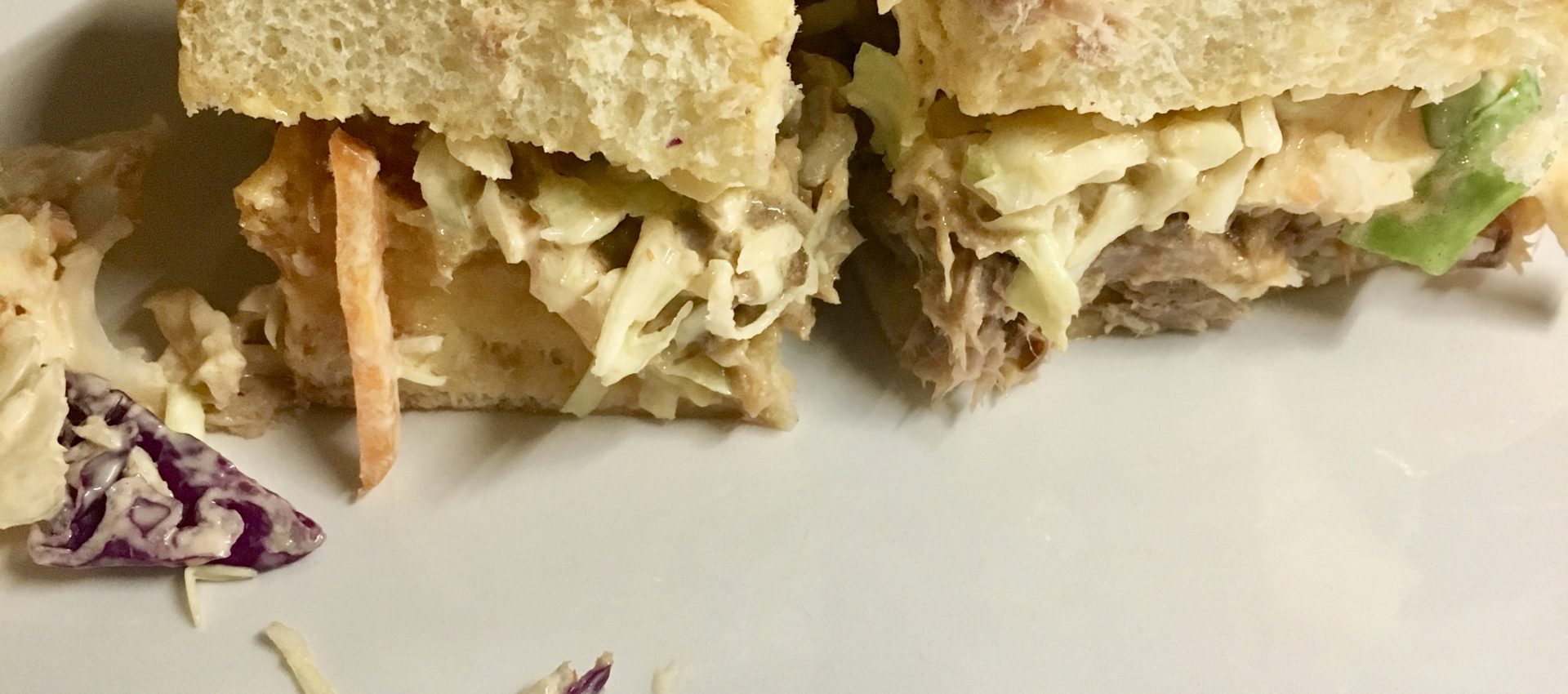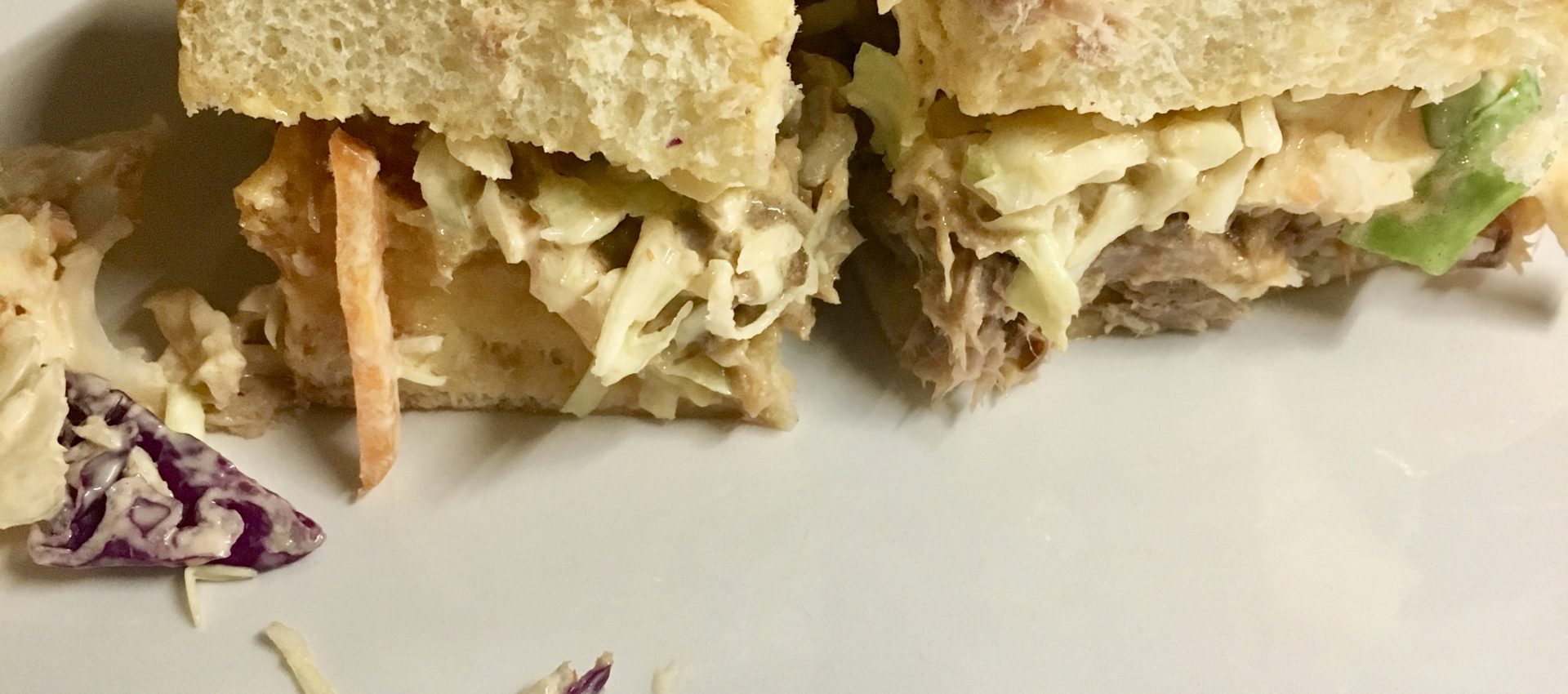 Roasted Pork Sliders
By Leslie Blythe Pork, Sandwich Roasting, Sautéing
February 7, 2018
The combination of barbecue sauce, coconut milk, pineapple and sweet onions topped with spicy slaw make these Roasted Pork Sliders out of this world. The Hawaiian slider rolls are a must.
Prep: 30 mins
Cook: 1 hr
Yields: Makes 12 sliders
Directions
For the roasted pork
1Preheat the oven to 375° F. Season the pork loin on all sides with the salt and pepper.
2In a small bowl, combine the coconut milk and BBQ sauce. Set aside.
3In a 10-inch cast-iron skillet over medium-high heat, add the canola oil and heat until the oil just starts to smoke. Add the pork to the skillet fat-side down. Sear on all sides until golden brown, 2 to 3 minutes per side. Set the pork aside on a plate.
4Stir in the onions and cook until softened and browned, about 2 minutes. Add the diced pineapple, then place the seared pork on top of the onions and pineapple. Pour some of the BBQ mixture over the pork, coating the top, then pour the rest around the skillet, stirring it into the onion-pineapple mixture as much as possible. Transfer the skillet to the oven and cook until the pork and onions are deeply caramelized, and the internal temperature of the pork reaches 145 degrees F, 35 to 40 minutes. Let rest 10 to 15 minutes.
For the slaw
1Combine the napa and red cabbage together in a bowl. Add the salt and toss. Stir in the Spicy Mayo, adding more if desired, to evenly coat the cabbage. Set aside.
2To assemble: Slice the pork into thin rounds, then cut the rounds in half to make half-moons. Season the pork slices with salt. Place a heaping tablespoon of the pineapple and onions on top of each bottom bun, followed by 2 to 3 half-moon slices of pork, then a heaping tablespoon of the slaw. Place the top buns over the slaw on each. Serve immediately.
Spicy Mayo
1Combine the mayonnaise, coconut milk, sriracha and lime juice in a bowl and stir together until smooth. Store in the refrigerator until ready to use, up to a week.
Recipe from Valerie's Home Cooking by Valerie Bertinelli
Ingredients
Roasted Pork
One 2-pound center-cut pork loin, fat cap untrimmed
2 teaspoons kosher salt, plus more to taste 
1 teaspoon freshly ground black pepper 
½ cup coconut milk (stir the coconut milk together before measuring) 
½ cup BBQ sauce, such as Sweet Baby Ray's
2 cups thinly sliced sweet onion
12 Hawaiian slider rolls, sliced in half
Slaw
2 cups thinly sliced napa cabbage
1 cup thinly sliced red cabbage
¼ cup Spicy Mayo, recipe follows, plus more if needed
Spicy Mayo
¼ cup coconut milk (stir the coconut milk together before measuring) 
0 Reviews