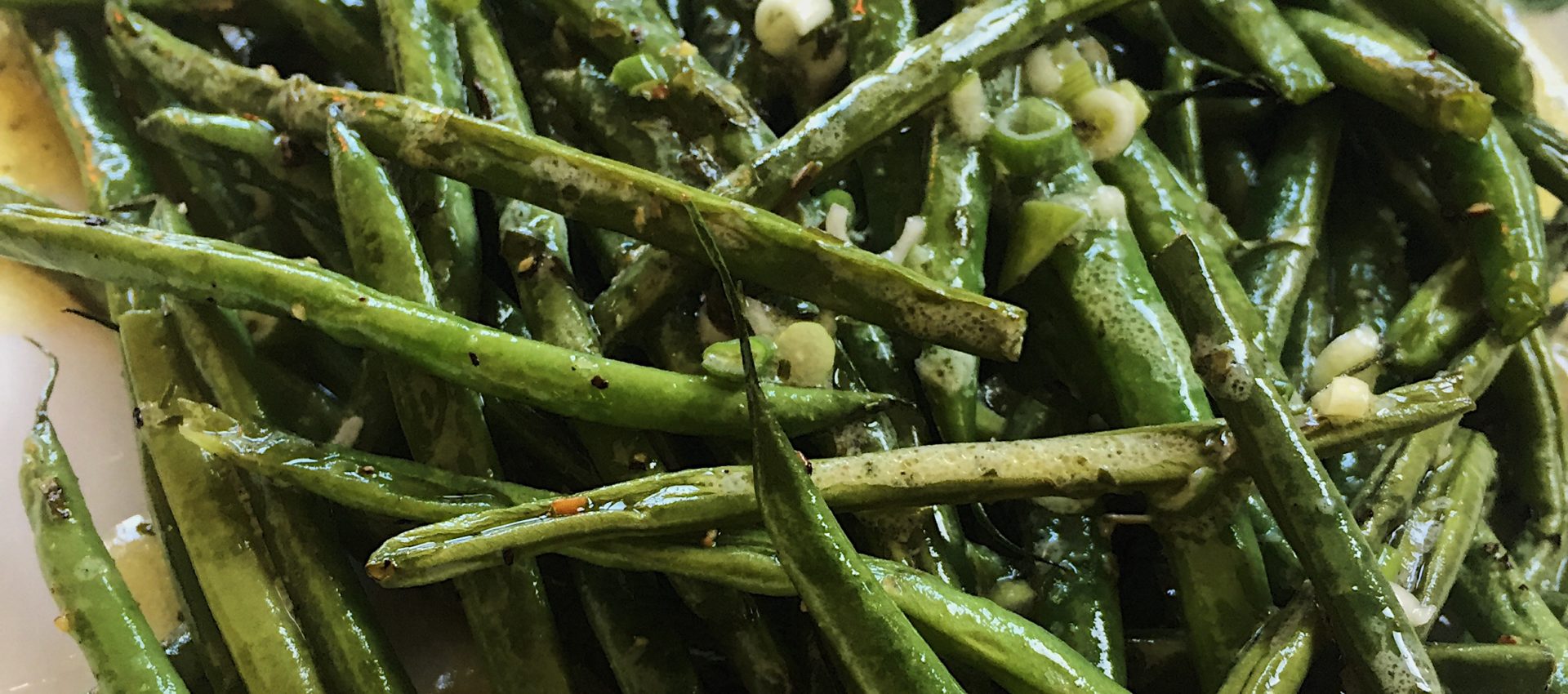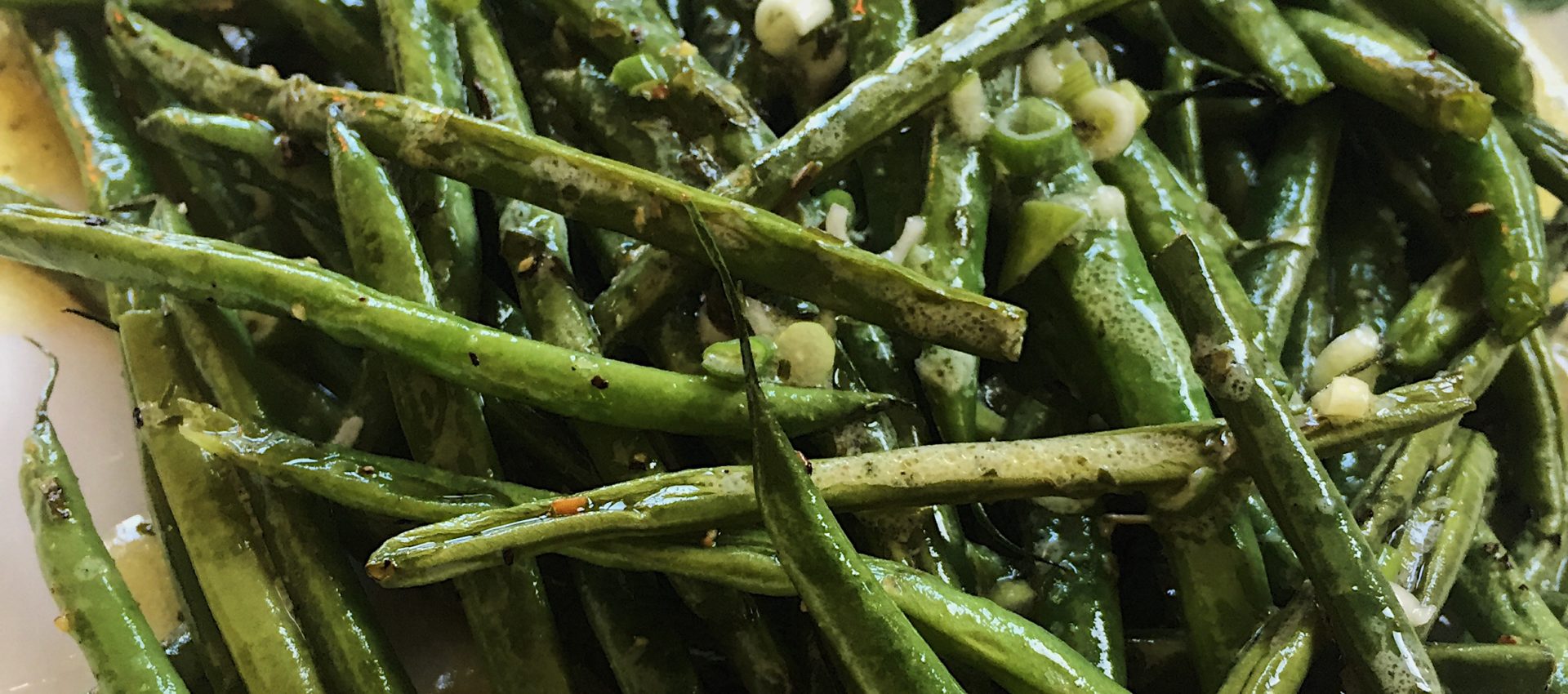 Roasted Green Beans With Creamy Tarragon Dressing
By Leslie Blythe Side dish, Vegetarian Roasting
April 18, 2017
This Roasted Green Beans With Creamy Tarragon Dressing is a wonderful side dish. The nice thing is that it can be made ahead and served, hot, room temperature or cold.
Prep: 15 mins
Cook: 15 mins
Yields: 4 Servings
Directions
1Preheat oven to 425° F.
2Toss green beans with olive oil, salt, and pepper, and place on a foil-lined baking sheet.

3Bake for 12 minutes.

4Arrange green beans on a serving platter. Drizzle with Creamy Tarragon Dressing.

Creamy Tarragon Dressing
1Whisk together first 6 ingredients in a small bowl until combined. Gradually whisk in oil in a slow, steady stream, whisking constantly until smooth. Whisk in green onion and tarragon. Use immediately, or store in an airtight container in refrigerator up to 2 days. Let chilled dressing stand 30 minutes before using.

Recipe adapted from SOUTHERN LIVING March 12, 2008
Ingredients
1 pound haricots verts, thin green beans
Creamy Tarragon Dressing (see recipe below)
Creamy Tarragon Dressing
2 tablespoons fresh lemon juice
1 teaspoon Dijon-style mustard
¼ teaspoon coarsely ground pepper
2 tablespoons green onion, finely chopped