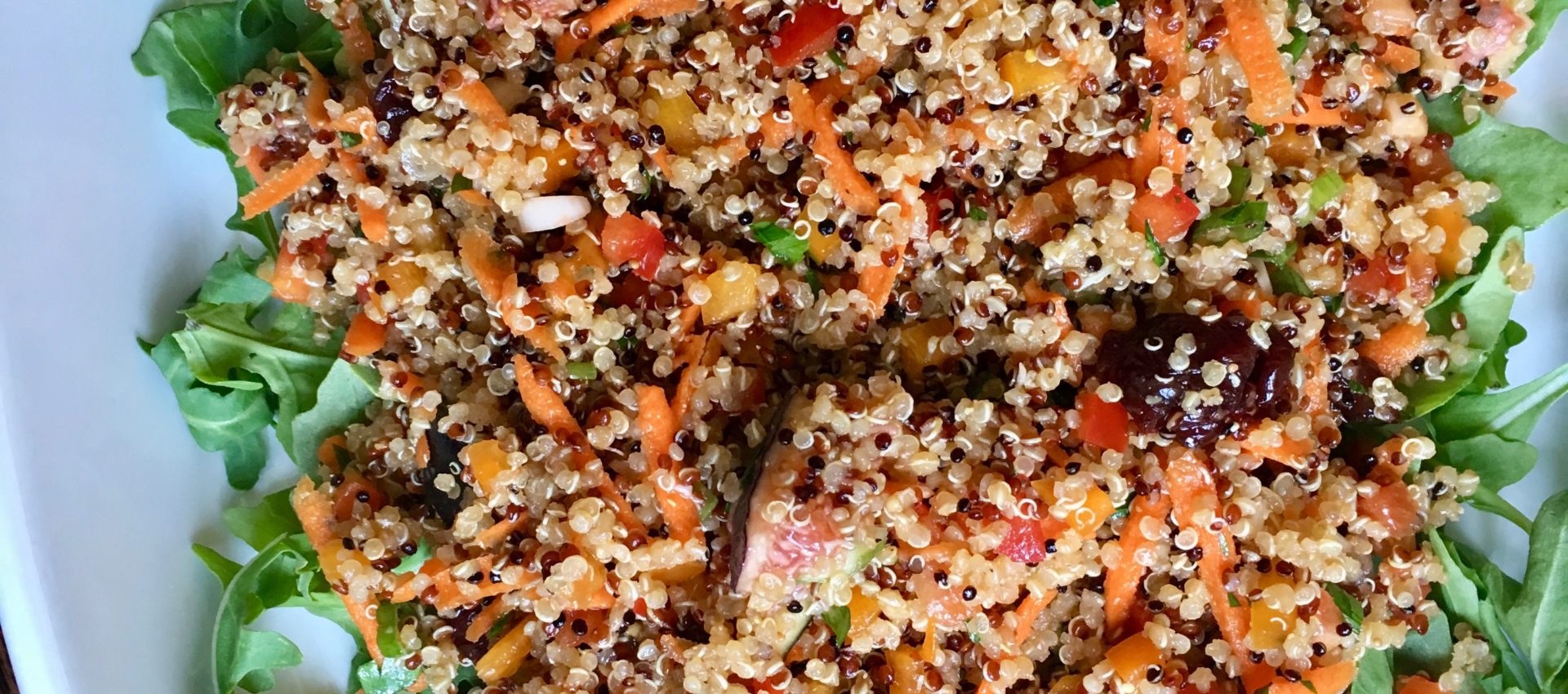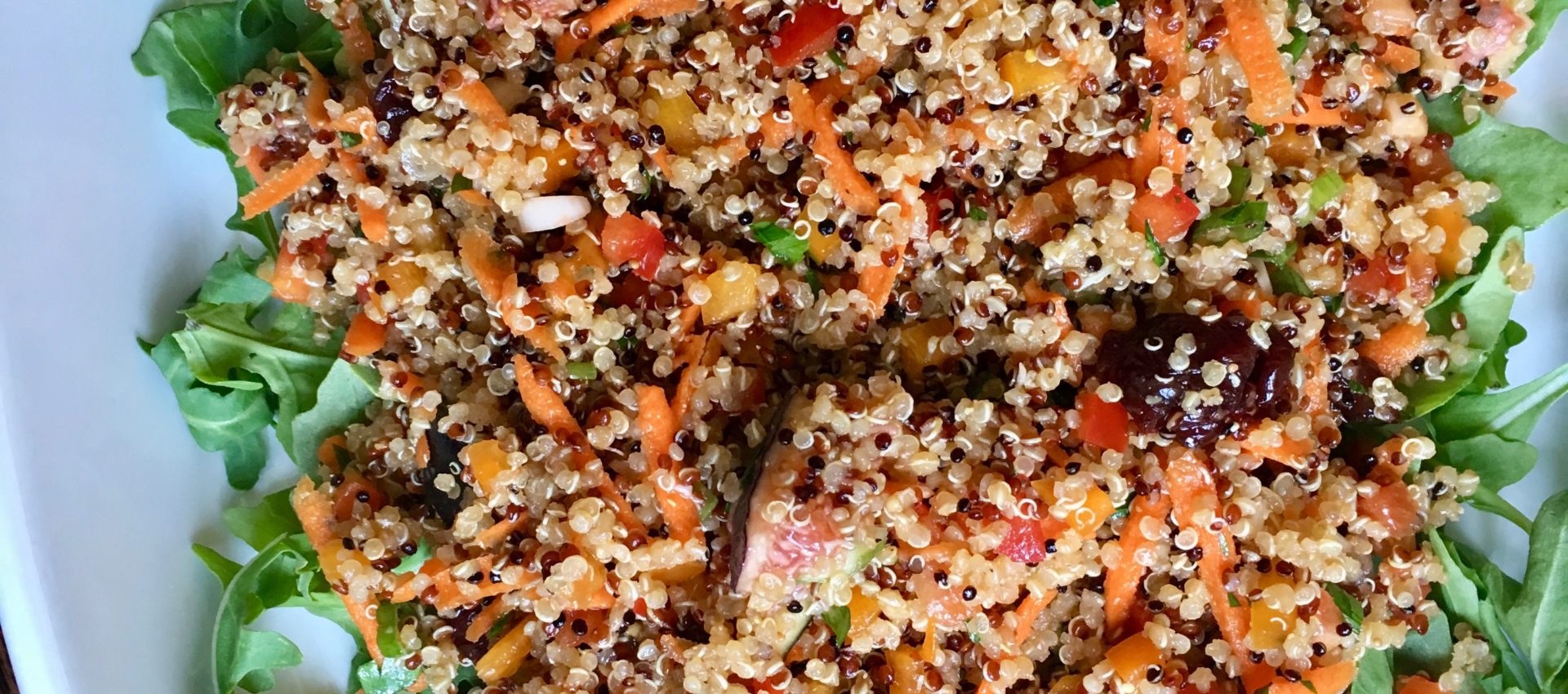 Quinoa, Sweet Peppers, Arugula & Fig Salad with Orange Muscat Champagne Vinaigrette
By Leslie Blythe Grains, Salad, Salad Dressing, Side dish, Vegan, Vegetarian Boiling, Simmering
July 31, 2017
While no single food can supply all the essential life sustaining nutrients, quinoa comes as close as any other in the plant or animal kingdom. Quinoa is gluten-free, high in protein and one of the few plant foods that contain all nine essential amino acids. This Quinoa, Sweet Peppers, Arugula & Fig Salad with Orange Muscat Champagne Vinaigrette is a great way to try quinoa (pronounced KEEN-wah).
Prep: 20 mins
Cook: 15 mins
Yields: 4 - 6 Servings
Directions
1Place the quinoa in a fine-mesh sieve and rinse under cold running water. Bring the vegetable stock to a boil in a medium saucepan over high heat. Add the quinoa and return to a boil. Cover, reduce the heat to low, and cook until the quinoa is tender, 10 to 15 minutes. Scrape the quinoa into a large bowl and set aside to cool.
2Stir the scallions, figs, carrots, bell peppers, and flat-leaf parsley into the cooled quinoa.
3Add the vinegar, olive oil, mustard, salt and pepper to a small glass jar. Shake to combine. Pour the vinaigrette over the salad and stir gently. Top with dried cherries. Serve immediately or refrigerate for up to 3 days.
Orange Champagne Vinaigrette
1Mix orange juice, vinegar, and honey in a bowl. Gently whisk in oil and adjust seasoning with salt as needed.
Recipe adapted from this wonderful blog.
Ingredients
2½ cups organic vegetable broth
3 scallions, white & light green parts only, thinly sliced
1 cup fresh figs, stemmed & chopped
½ red bell pepper, finely chopped
½ orange bell pepper, finely chopped
¼ cup fresh flat-leaf parsley, finely chopped
3 tablespoons orange muscat champagne vinegar
1½ tablespoons extra-virgin olive oil
1 teaspoon stone ground mustard
Orange Champagne Vinaigrette
4 tablespoons champagne vinegar
0 Reviews