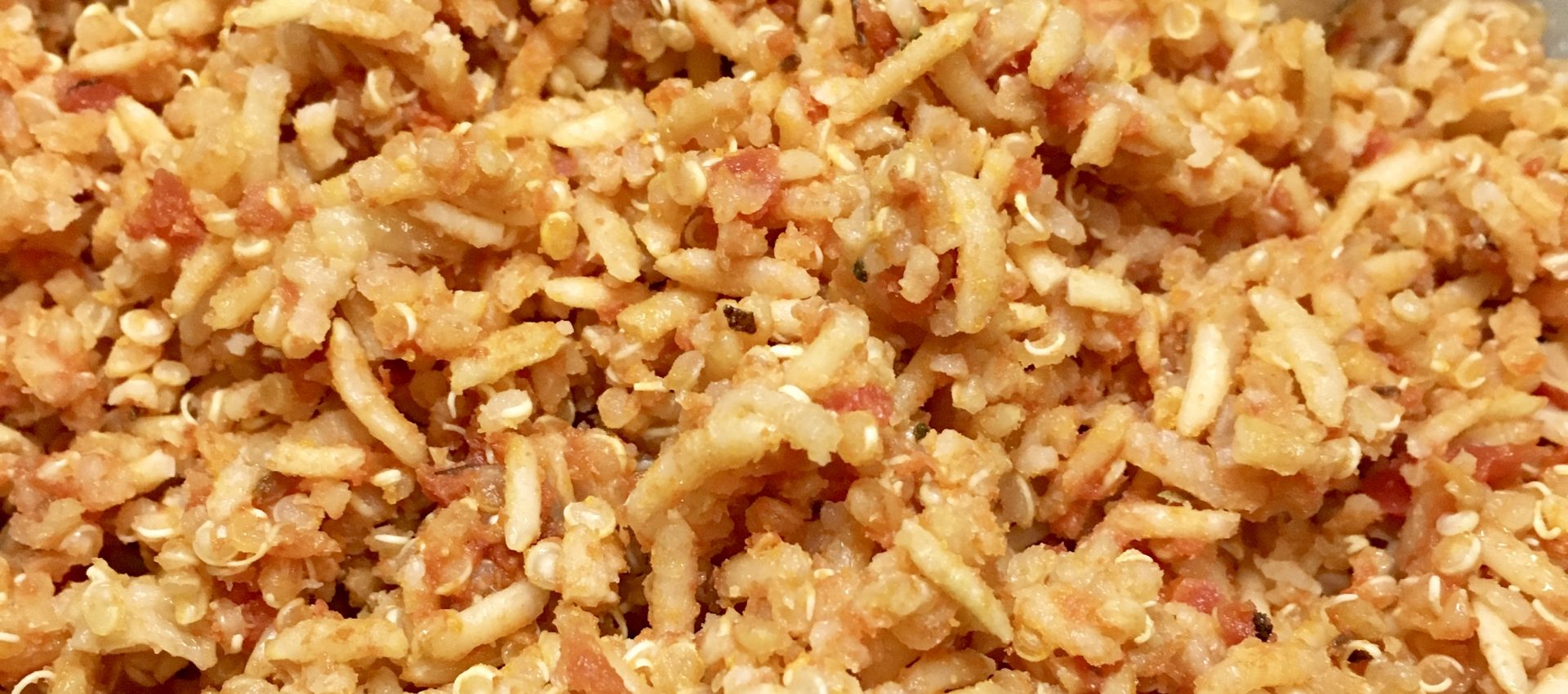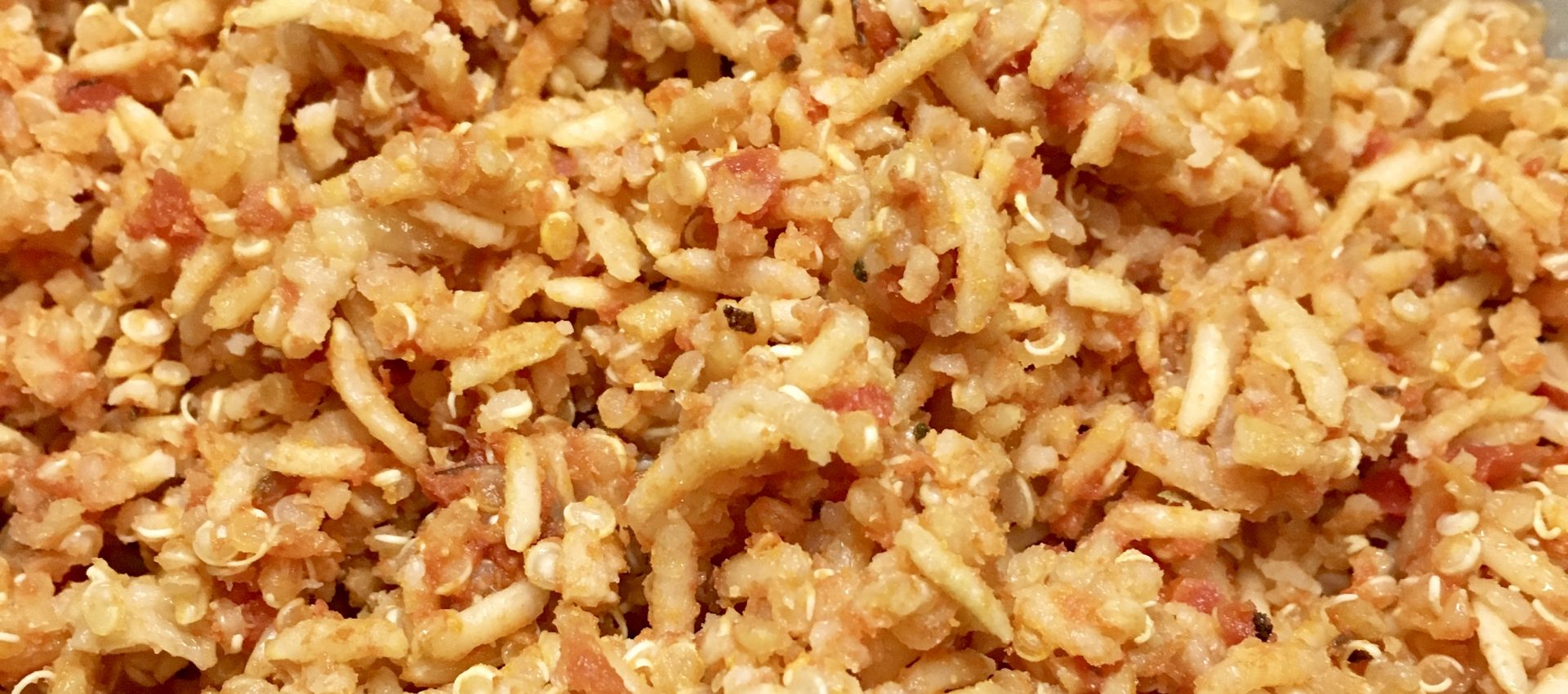 Quinoa, Rice and Tomato Pilaf
By Leslie Blythe Rice, Side dish Boiling, Simmering
January 9, 2018
This Quinoa, Rice and Tomato Pilaf is delicious and very nutritious. Cultivated in the Andes for over 5,000 years, quinoa (pronounced KEEN-wah) has been called "the mother grain" and "the gold of the Incas." Technically, it's not a grain but a seed, though it is used in virtually all the same ways as other whole grains. It's gluten-free, high in protein and one of the few plant foods that contain all nine essential amino acids.​
Prep: 10 mins
Cook: 20 mins
Yields: 6 - 8 Servings
Directions
1Purée the diced tomato, then place in a small saucepan with the chicken stock and bring to the boil. Add the stock cube and boil for 1 minute, then remove from the heat and set aside.
2Heat the olive oil and half the butter in a medium, wide-based saucepan over medium heat and cook the shallot and garlic, stirring, for 2 minutes. 
3Add the rice and quinoa and stir to coat well with the oil and butter. Pour in the tomato stock and bring to a simmer. 
4Stir in the thyme, then reduce the heat to low, cover the pan with a tight-fitting lid and cook for 15 minutes. 
5Remove from the heat. Fork through the remaining butter and season with salt and pepper. Replace the lid and allow to stand for 5 minutes before serving.
Recipe from The Karen Martini Collection, by Karen Martini, 2013
0 Reviews