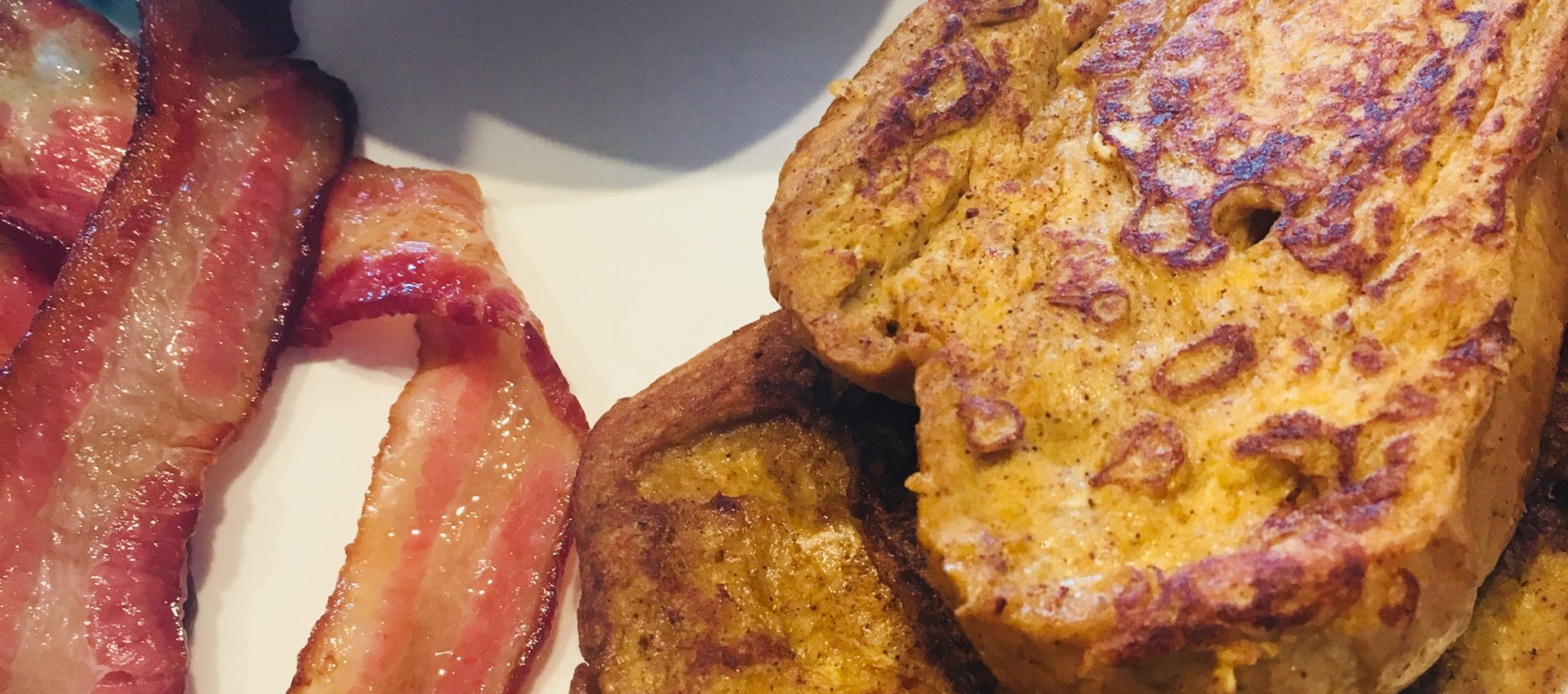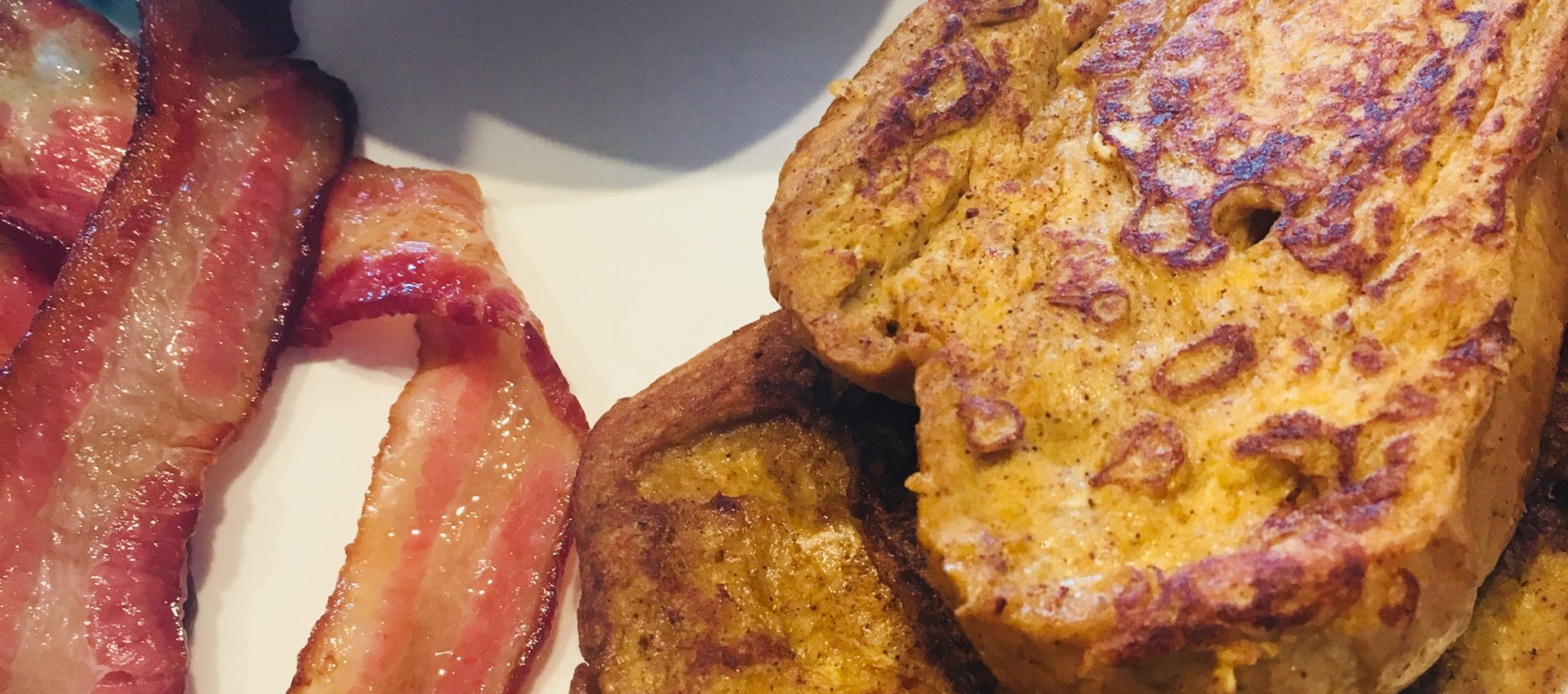 Pumpkin French Toast with Whipped Pumpkin Butter
By Leslie Blythe Breakfast / Brunch Mixing, Sautéing
October 1, 2017
I'm generally not a fan of the pumpkin spice craze, but my friend Jody made this incredible Pumpkin French Toast with Whipped Pumpkin Butter.I am completely hooked. It's pumpkin flavored in a suble way. The pumpkin butter is so light and fluffy. She made it wtih Challah bread, which really is the best bread for French toast. This is a must try for your next breakfast / brunch.
Prep: 5 mins
Cook: 5 mins
Yields: 6 Servings
Directions
1Set a large non-stick skillet set over medium heat, add a small amount of butter and melt.
2In a rectangular baking dish, whisk together the eggs, milk, pumpkin puree, vanilla, cinnamon and pumpkin pie spice.
3Dip the bread into the mixture, flip sides and then place on the hot skillet. Cook until each side is golden brown, about 2-3 minutes on each side. Repeat with remaining ingredients, serve hot with whipped pumpkin butter, maple syrup and toasted chopped nuts (if desired).
4To make the pumpkin butter, in a small mixing bowl, add the softened butter and beat with a hand mixer for 2 minutes or until light and fluffy. Add the pumpkin puree, maple syrup or honey, vanilla, cinnamon and pumpkin pie spice. Beat for an additional minute or until fluffy. Store in an air-tight container in the refrigerator for up to 5 days.
Recipe from Life Made Simple
Ingredients
⅔ cup milk (whole, low-fat or skim)
12 slices Texas toast, french bread, challah, croissant halves
Whipped Pumpkin Butter
½ cup (1 stick), salted or unsalted butter, room temperature
3 tablespoons maple syrup or honey
0 Reviews