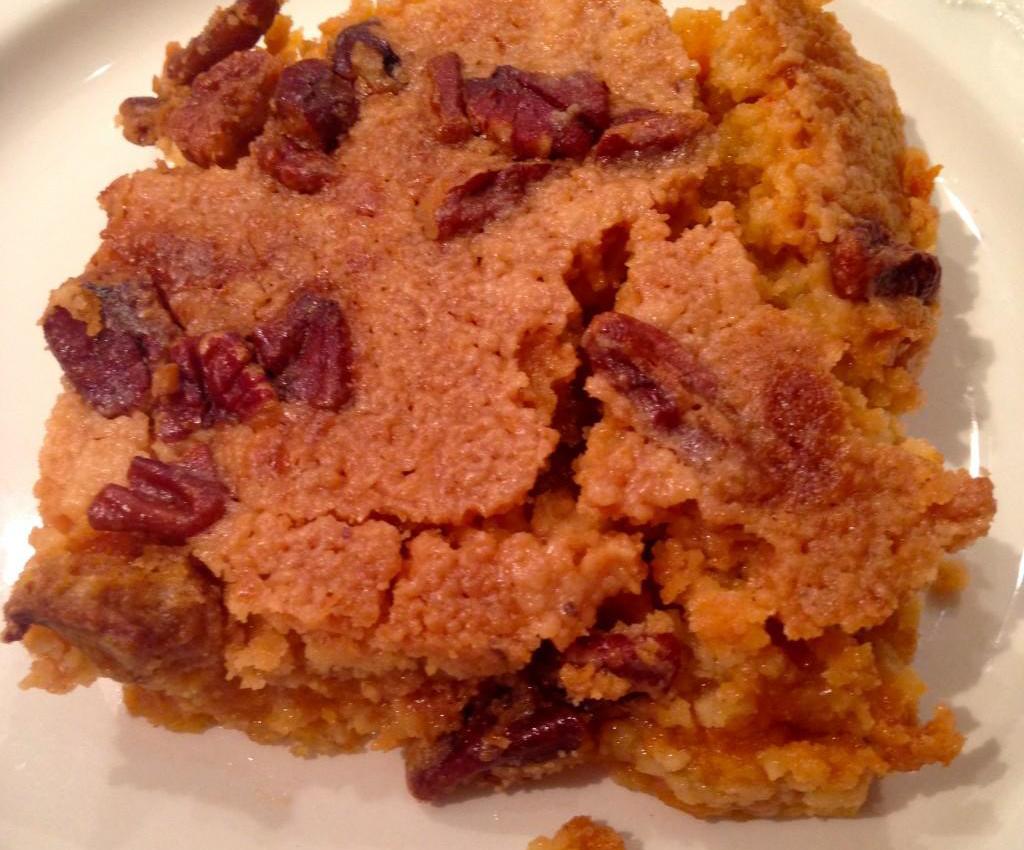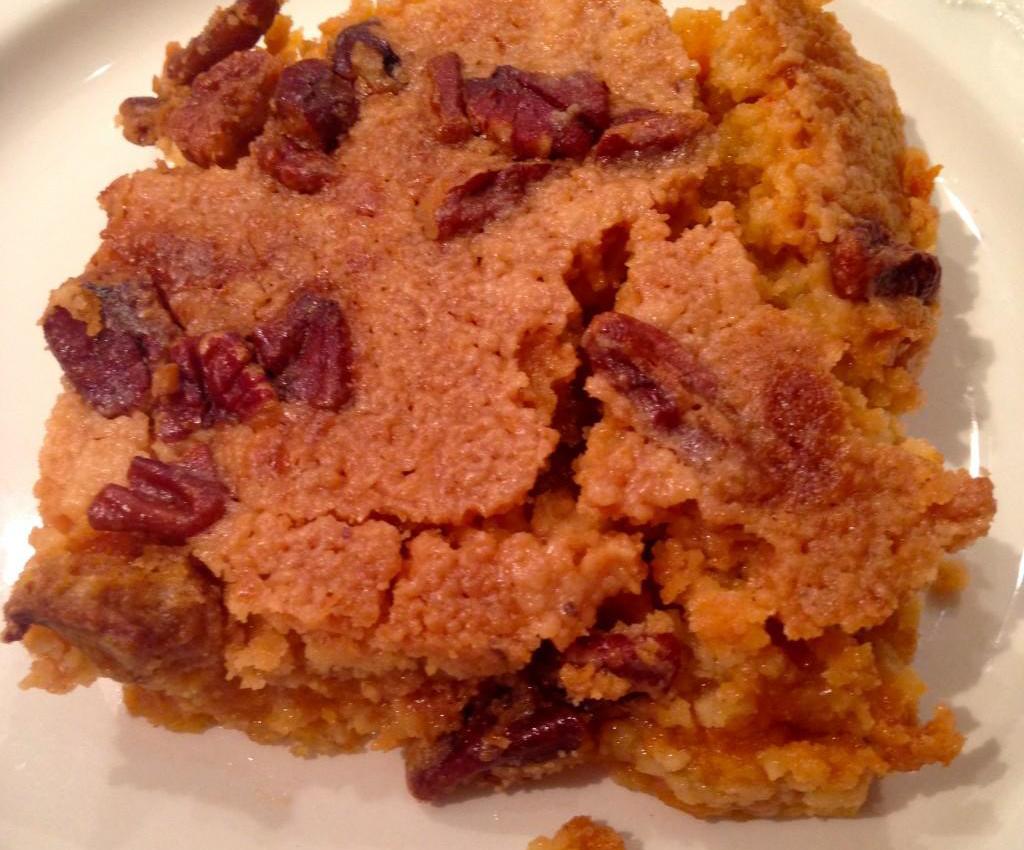 Pumpkin Crisp
By Leslie Blythe American, Dessert Baking
November 23, 2014
This Pumpkin Crisp is a delicious alternative to the classic pumpkin pie. What's not to love about sweet, moist, cake, pumpkin, and crunchy pecans? It's so easy to make and perfect for holiday entertaining. It will disappear very quickly, I guarantee it!
Prep: 5 mins
Cook: 1 hr
Yields: 10 Servings
Directions
1Stir together first 5 ingredients. Pour into a lightly greased 13- x 9-inch baking dish. Sprinkle cake mix evenly over pumpkin mixture; sprinkle evenly with pecans. Drizzle butter evenly over pecans.
2Bake at 350° for 1 hour to 1 hour and 5 minutes or until golden brown. Remove from oven, and let stand 10 minutes before serving. Serve warm or at room temperature with Whipped Cream, if desired. Sprinkle with nutmeg, if desired.