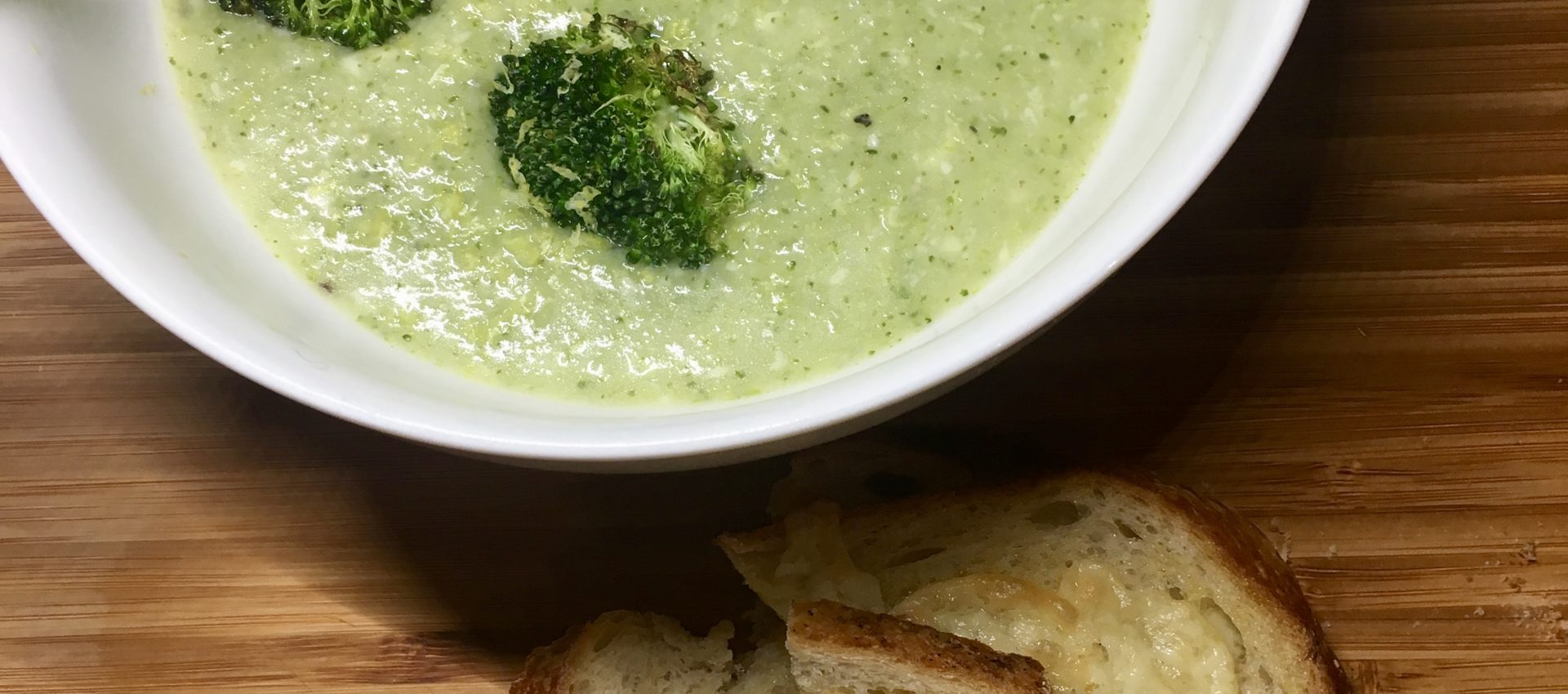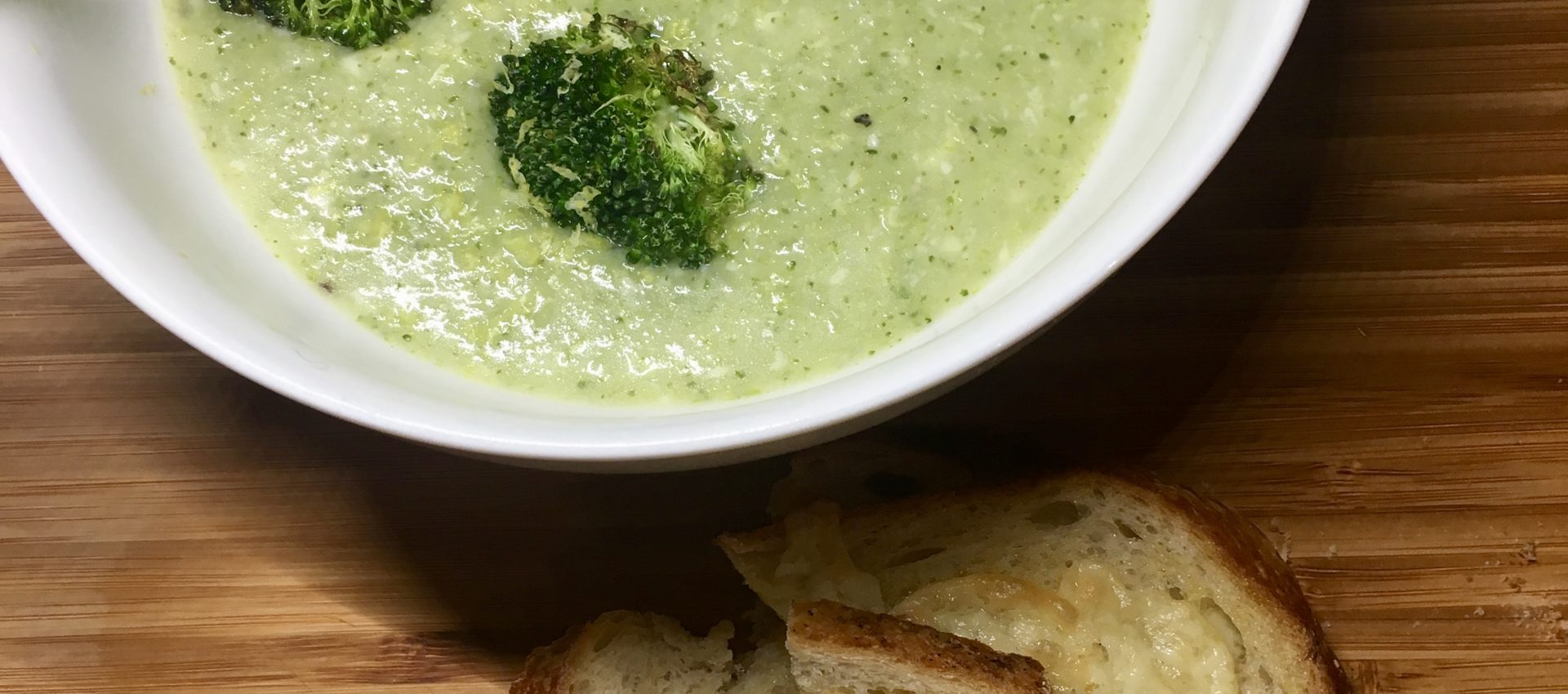 Potato, Broccoli, and Cheddar Soup
By Leslie Blythe Cheese, Soup, Vegetarian Boiling, Sautéing, Simmering
November 5, 2017
This Potato, Broccoli, and Cheddar Soup is a wonderful meal to warm you up. It's velvety and smooth and is perfect with this crusty cheesy bread.
Prep: 25 mins
Cook: 10 mins
Yields:  4 Servings
Directions
1Preheat oven to 400° F. In a medium saucepan, heat oil over medium-high. Add shallots, half of garlic, broccoli stems, potatoes, and a pinch of salt. Cook, stirring, 3 to 4 minutes. Add 5 cups water; season with salt. Bring to a boil, then reduce heat and simmer until vegetables are tender, about 10 minutes. Add 3 cups broccoli florets; cook until tender, 8 to 10 minutes more. Let cool slightly. Transfer to a blender with 1 cup cheese; puree until smooth. Season with salt, pepper, and lemon juice.
2Stir together remaining cheese and garlic. Place bread on one side of a rimmed baking sheet, and remaining broccoli florets on other. Drizzle both with oil; season with salt and pepper. Top bread with cheese mixture. Roast 15 minutes, tossing florets halfway through. Serve soup topped with toasts, florets, and zest.
Recipe from Martha Stewart Living, October 2017
Ingredients
2 tablespoons extra-virgin olive oil, plus more for drizzling
2 large shallots, halved and thinly sliced (¼ cup)
3 large cloves garlic, minced (2 tablespoons)
2 pounds broccoli, stems peeled and chopped, florets cut into 1-inch pieces (about 5 cups florets)
3 small Yukon Gold potatoes, peeled and chopped (1½ cups)
Kosher salt and freshly ground pepper
2 packed cups grated white cheddar
1 tablespoon fresh lemon juice, plus grated zest for serving
0 Reviews