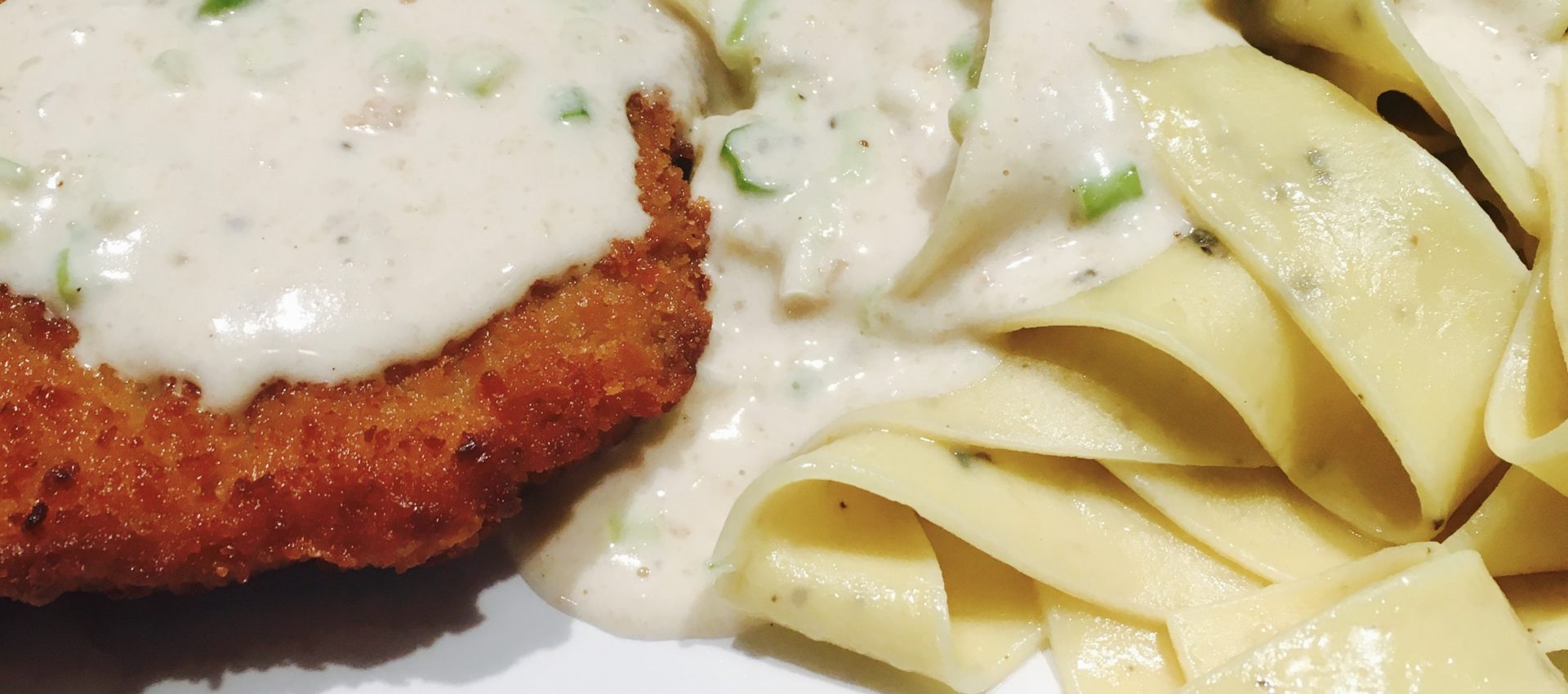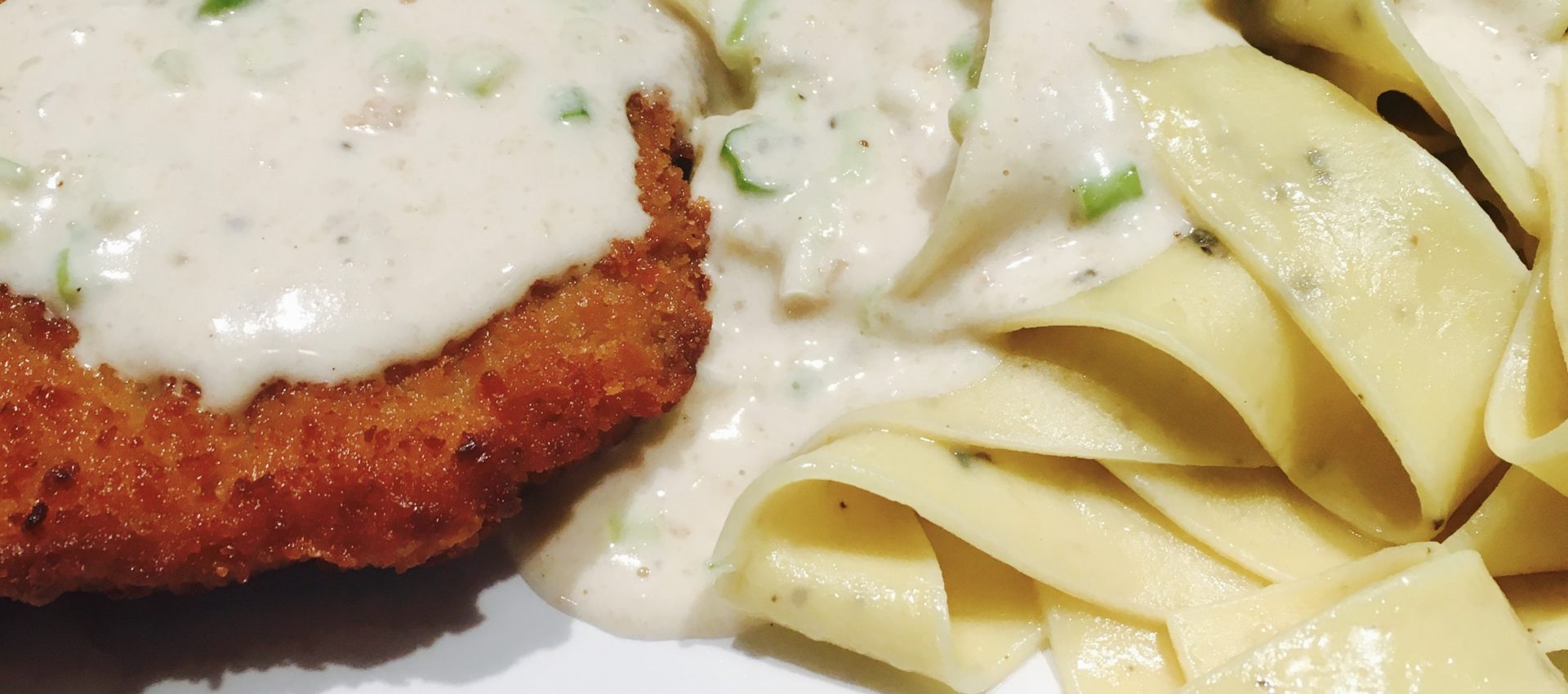 Pork Schnitzel with Lemon Caper Cream Sauce and Noodles
By Leslie Blythe Pork, Sauce Frying, Simmering
October 3, 2017
A schnitzel is meat, thinned by pounding with a meat tenderizer and coated with flour, beaten eggs and bread crumbs, and then fried. Every country in the world has a version of this dish. This Pork Schnitzel with Lemon Caper Cream Sauce and Noodles is absolutely delicious. I served with Trader Joe's Lemon Pepper Pappardelle Pasta. It can't be too lemony for my husband!
Prep: 20 mins
Cook: 10 mins
Yields: 4 Servings
Directions
1Begin by placing each chop between 2 sheets of plastic wrap and gently pounding them out with the flat side of a meat tenderizer until they are an even ¼-inch thick.
2Put the flour in a shallow dish and season with salt and pepper. Whisk the eggs and milk in another shallow dish and season with salt and pepper. Put the bread crumbs in a third dish and again season with salt and pepper. Lightly dredge each piece of pork in flour, then in the egg and finally into the bread crumbs, pressing the bread crumbs onto the pork gently so they have a nice even coating.
3Lay the breaded pork cutlets in a single layer on a plate lined with parchment and refrigerate, uncovered, for 10 to 12 minutes to allow the coating to dry out a little and adhere to the pork.
4Heat oil and butter in a large nonstick skillet over medium-high heat. Add the thyme sprig and let it fry for about 1 minute to infuse the oil. Remove the thyme sprig and reserve. Gently lay the cutlets into the pan and cook until golden brown and crispy, about 3 minutes per side. Remove to paper towels to drain. Season with salt and transfer to a serving platter while still hot.
Lemon Caper Cream Sauce
1Melt butter in a saucepan. Whisk in flour, then add wine, and stir until thickens.
2Add half and half, adjusting to thin the sauce.
3Remove from heat and add lemon juice, capers, scallions and salt to taste.
4Serve with buttered noodles and garnish with lemon wedges.
Ingredients
4 boneless pork loin chops (about 5 to 6 ounces each)
Kosher salt and freshly ground black pepper
4 cups plain dried bread crumbs
2 tablespoons extra-virgin olive oil
Lemon Caper Cream Sauce
1 tablespoon chopped scallions
0 Reviews