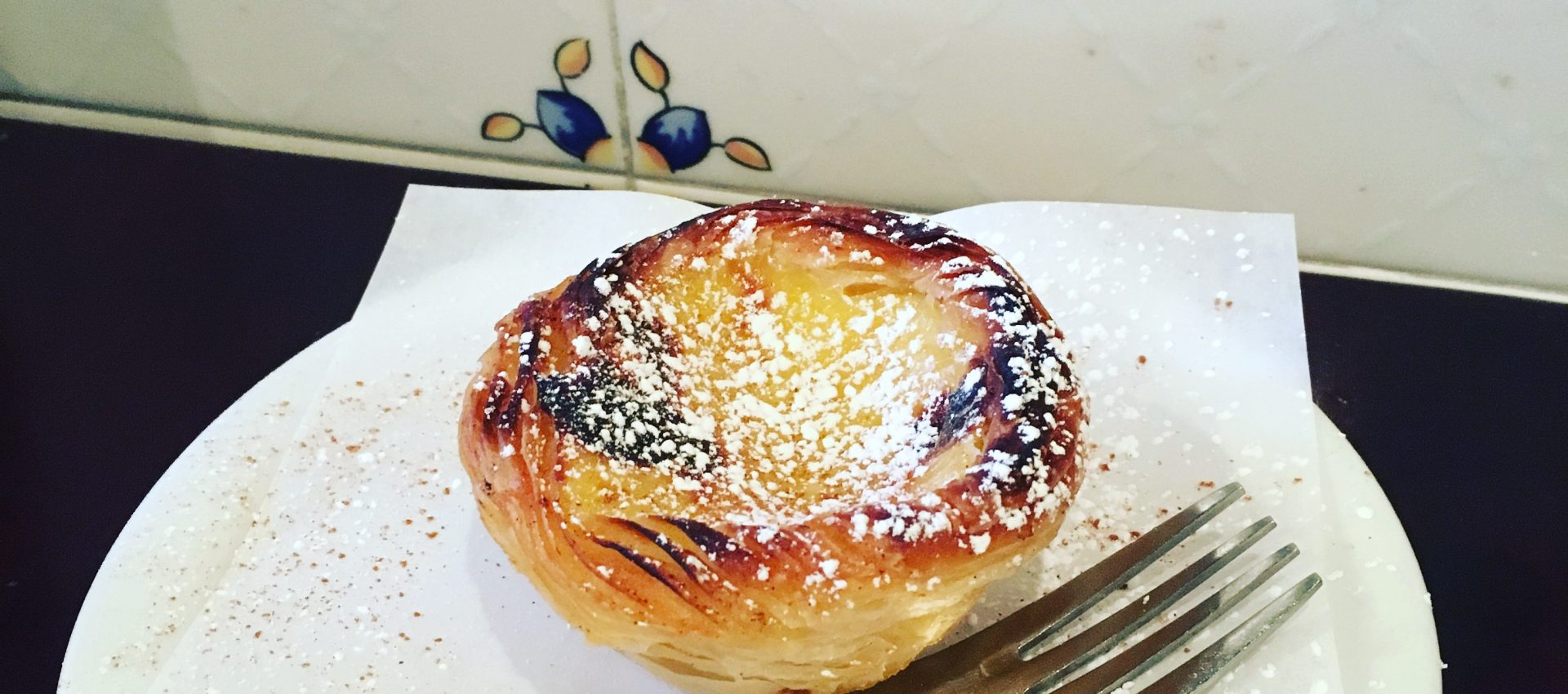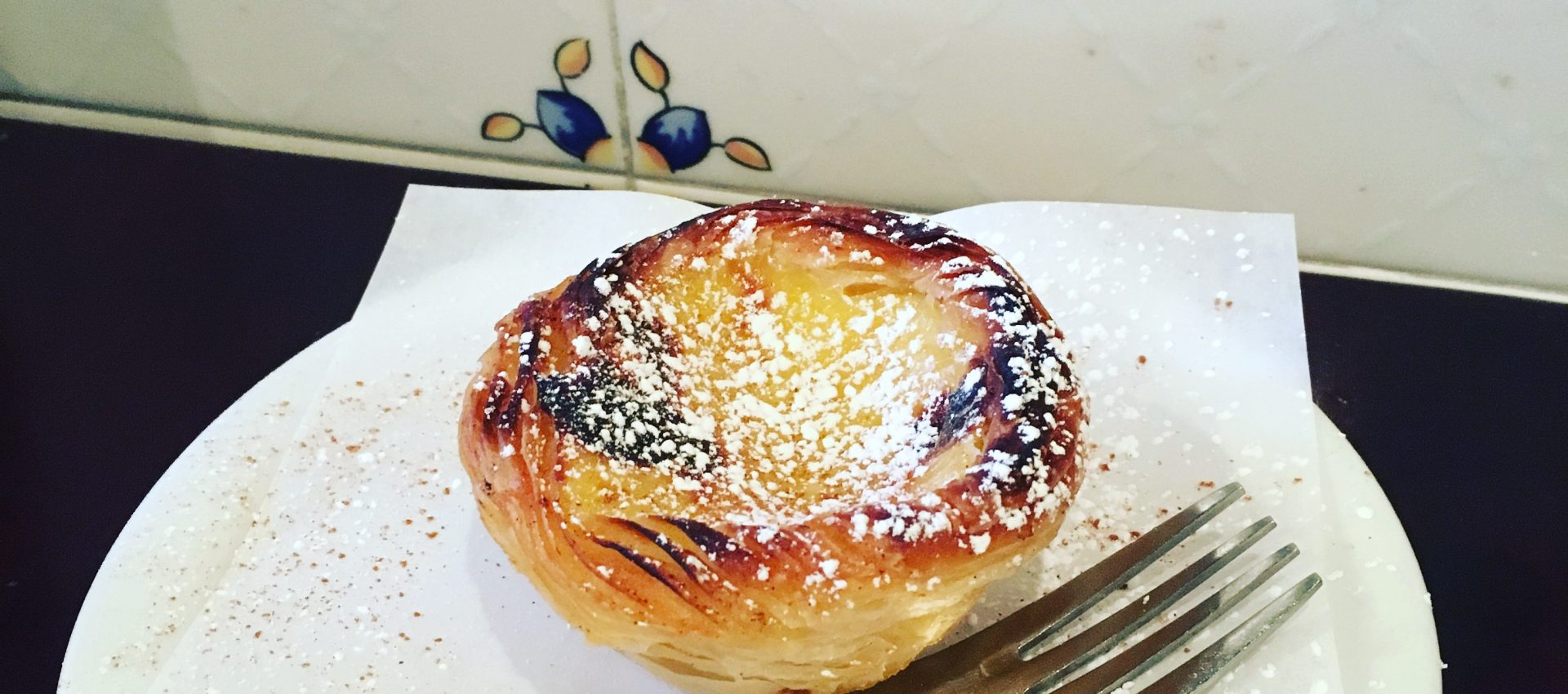 Pastéis de Nata (Portuguese Egg Tarts)
By Leslie Blythe Dessert Baking
February 12, 2018
I was watching the Portugal episode of Somebody Feed Phil. I love Phil. Anyway, while eating his way through his trip he kept eating Pastéis de Nata, which is a specialty all over Portugal. They are little egg tarts with a cinnamon flavored custard nestled in a flaky puff pastry crust. I had to try them. There a very few Portugese Bakeries in Los Angeles, but I found Natas Pastries in Sherman Oaks. The beautiful tile covered walls made me feel like I was in Europe. We actually had a wonderful lunch there and then had these little custard tarts. Needless to say, I must go back VERY soon.
Prep: 20 mins
Cook: 20 mins
Yields: Makes 48 tarts
Directions
1On a lightly floured surface, roll puff pastry into an 18-inch square. Starting with the edge closest to you, tightly roll the dough into a log. Wrap in plastic wrap and refrigerate until very firm, at least 30 minutes and preferably overnight.
2Heat the oven to 500° F and arrange the oven racks in the top third and lower third of the oven. Place 2 cookie sheets on the oven racks while the oven heats.
3In a medium saucepan, combine sugar, cinnamon stick and ⅔ cup water. Bring to a boil and cook 1 minute. Turn off heat and let stand until you're ready to use it.
4Roll the firm log of pastry on a lightly floured surface until 1 inch in diameter. Trim the ends, then cut the log into ½-inch slices. (You should have 48.)
5Using a rolling pin, roll one of the pastry rounds into a 2½ inch circle. Place pastry into the cavity of a mini-muffin tin, and press to evenly flatten the dough against the bottom and sides of the cavity, extending about 1/16 inch above the rim of the pan. The dough should be about 1/16 inch thick, with the bottom a bit thicker than the sides. Repeat with the remaining dough, chilling the cut rounds if dough becomes difficult to roll. Refrigerate crusts until firm, at least 10 minutes.  
6While the dough chills, finish the filling: In a small saucepan, heat 1 cup plus 1 tablespoon milk over medium-low heat until bubbles begin to form around the edges.
7In a large bowl, whisk flour with the remaining 5 tablespoons milk. Continue whisking while adding the hot milk in a slow, steady stream. Discard the cinnamon stick from the sugar syrup and whisk the syrup into the milk mixture in a steady stream. Return to the saucepan and cook over medium-low heat, whisking constantly, until thickened, 5 to 10 minutes.
8Place the yolks in a large bowl. Whisking constantly, add hot milk mixture to eggs in a slow stream until fully incorporated. Strain through a fine-mesh sieve. Pour warm filling into pastry shells until they're three-quarters full.
9Transfer tarts to the cookie sheets in oven and bake until the shells are golden brown and crisp, and the custards are golden brown and darkened in spots, 15 to 19 minutes.
10Let cool in the pans on a wire rack for 5 minutes, then pop out tarts to continue cooling on the racks for another 5 minutes. Sprinkle with cinnamon and serve warm.
Recipe from Melissa Clark, The New York Times
0 Reviews