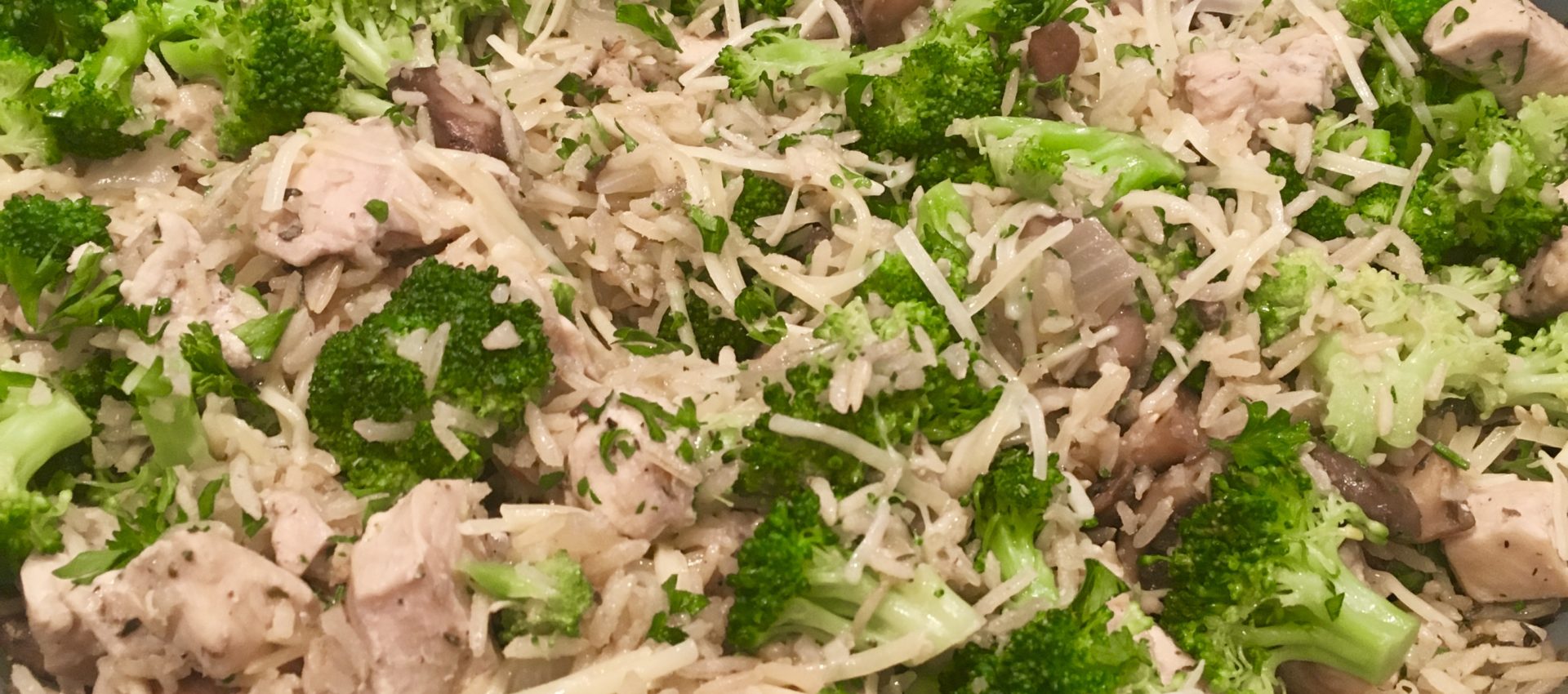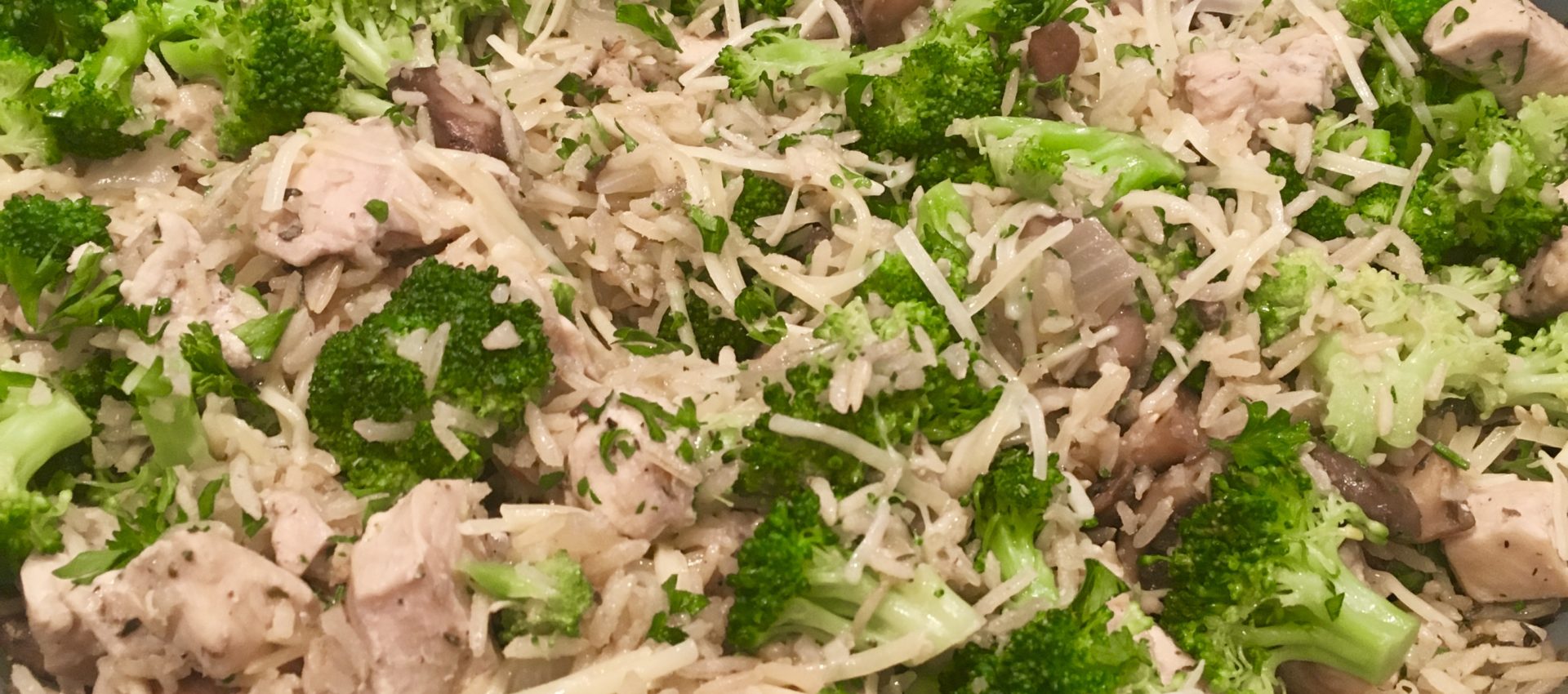 Parmesan Chicken, Broccoli and Rice
By Leslie Blythe Cheese, Chicken, Rice Boiling, Sautéing, Simmering
July 24, 2017
Parmesan Chicken, Broccoli and Rice is all done in one pan. This makes for easy clean up. It's also a family friendly recipe and delicious, perfect for a busy weeknight meal.
Prep: 10 mins
Cook: 20 mins
Yields: 4 Servings
Directions
1Heat oil in a large nonstick skillet over medium-high heat. Add the onion, garlic, thyme, and mushrooms; sauté 5 minutes or until onion is tender. Add chicken; sauté 4 minutes or until the chicken is lightly browned. Add wine, salt, and pepper; cook 3 minutes or until liquid almost evaporates.
2Stir in rice and broth. Bring to a boil; cover, reduce heat, and simmer 5 minutes or until liquid is absorbed. Stir in the cooked broccoli, cheese and parsley.
Recipe adapted from COOKING LIGHT June 2004
Ingredients
¾ pound skinless, boneless chicken breast, cut into bite-sized pieces
1/ teaspoon freshly ground black pepper
12 ounces steam-in-the-bag broccoli
½ cup fresh Parmesan cheese, grated