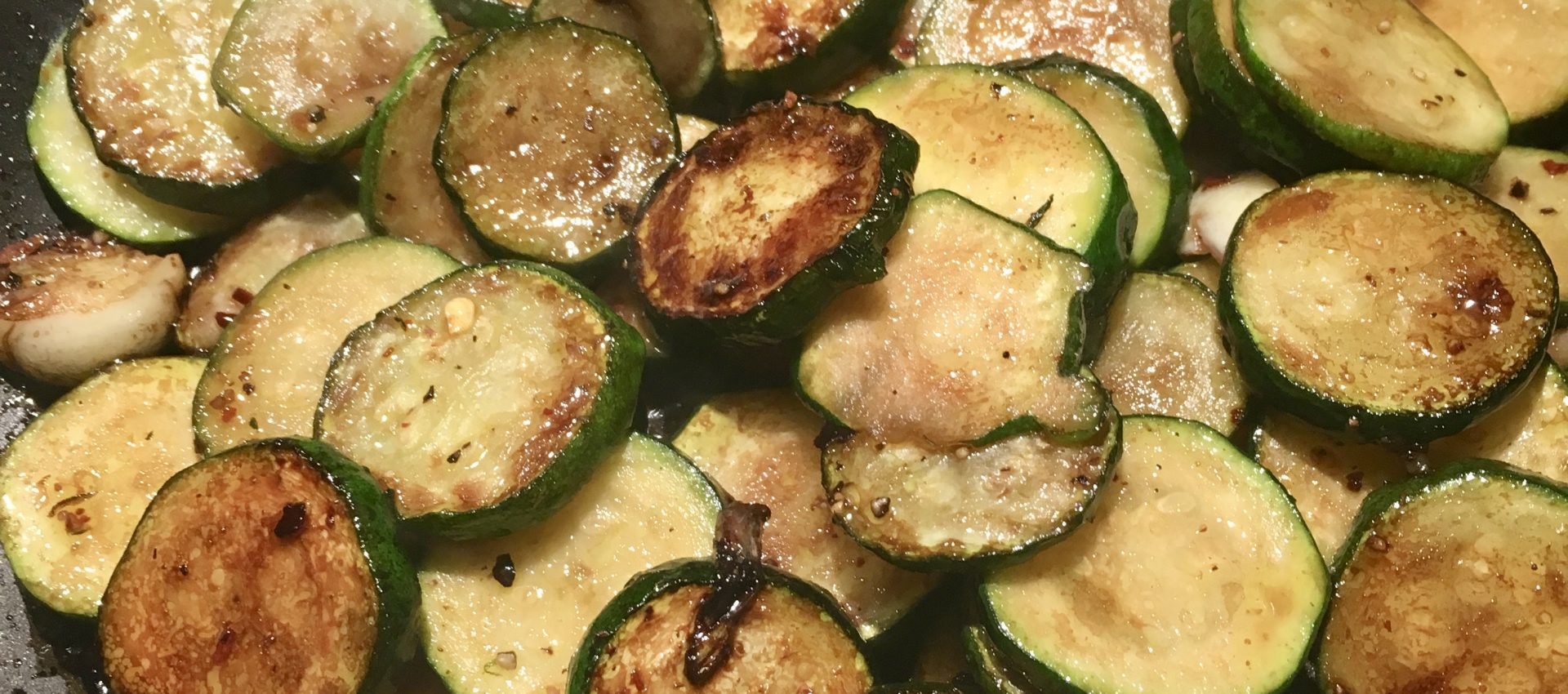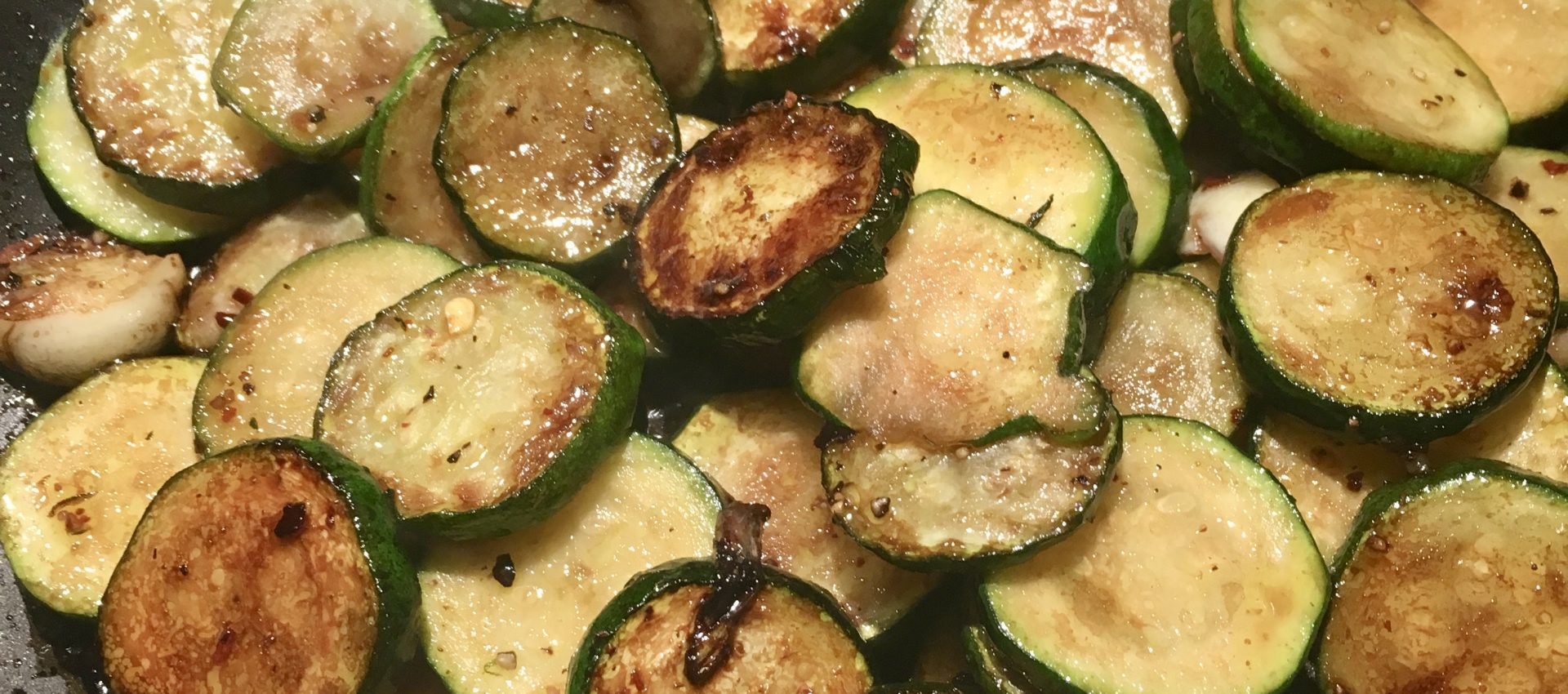 Pan-Fried Zucchini with Vinegar and Chili Pepper
By Leslie Blythe Side dish, Vegetarian Sautéing
January 9, 2018
This Pan-Fried Zucchini with Vinegar and Chili Pepper is very quick to make. Fried zucchini is popular all over Italy, and change little from area to area. In Rome, this appetizing dish is given extra flavor by the addition of peperoncino (small, red chili pepper) and crushed garlic that browns in the oil.
Prep: 10 mins
Cook: 15 mins
Yields: 4 Servings
Directions
1Heat the oil in a large frying pan or skillet over medium-high heat.
2When the oil is hot but not yet smoking, add the garlic and cook until golden brown on both sides, 2 to 3 minutes.
3Discard the garlic. Add the zucchini without crowding (fry in 2 batches if needed) and cook, stirring and turning the zucchini until golden brown on both sides, about 2 minutes.
4Season with salt and the peperoncino or pepper flakes.
5Add the vinegar and stir until almost all evaporated 1 to 2 minutes.
6Stir in the parsley, taste, and adjust the seasoning.
7Serve warm or at room temperature.
Recipe from Biba's Italy: Favorite Recipes from the Splendid Cities by Biba Caggiano, September 7, 2006
Ingredients
2 large garlic cloves, peeled and lightly crushed
1½ pounds zucchini, ends trimmed, and cut into ¼-inch thick rounds
1 small red peperoncino, finely shredded or crushed red pepper flakes to taste
2 - 3 tablespoons red wine vinegar
0 Reviews