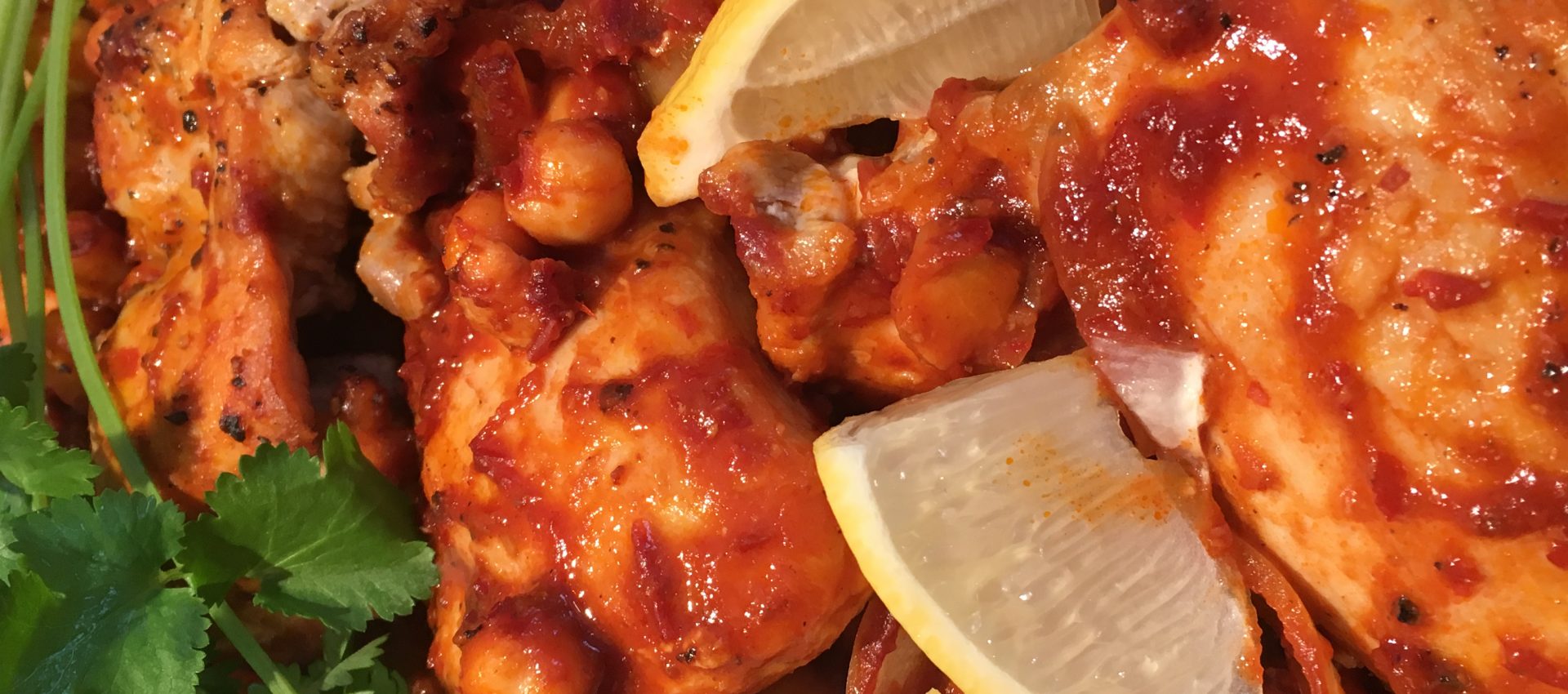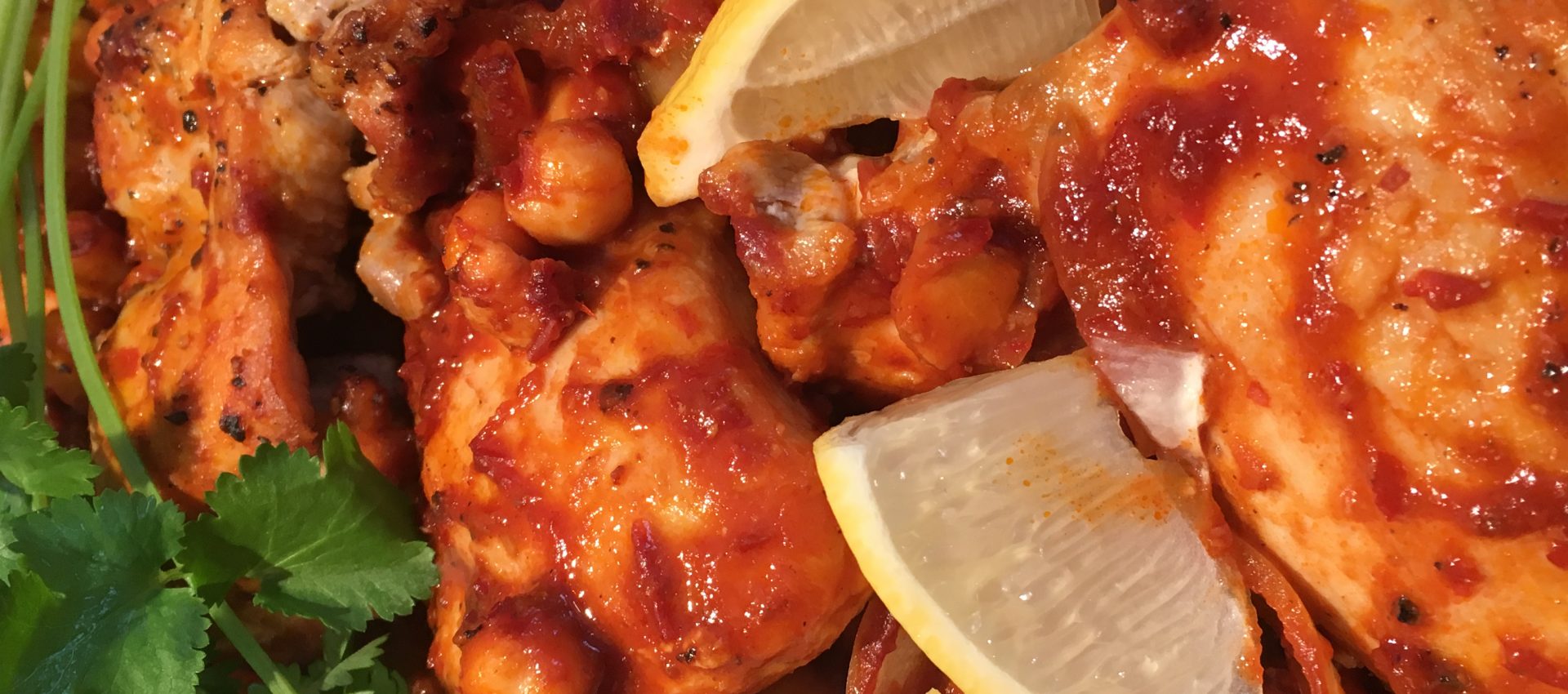 One Pot Harissa Chicken with Chickpeas and Yogurt
By Leslie Blythe Chicken Roasting, Sautéing
January 7, 2018
This One Pot Harissa Chicken with Chickpeas and Yogurt is a fuss-free dish that's easy to make at home. Spicy, fragrant harissa reduces and coats the chicken and chickpeas as they roast, and a creamy yogurt harissa sauce finishes it all off. Harissa is what my husband calls the ketchup of north Africa. Harissa is a Tunisian hot chili pepper paste made with roasted red peppers, serrano peppers and other hot chili peppers and spices and herbs such as garlic paste, coriander seed, or caraway as well as some vegetable or olive oil for preservation. It's so good, I can't wait to make it again!
Prep: 10 mins
Cook: 40 mins
Yields: 4 Servings
Directions
Harissa Yogurt Sauce
1In a small bowl combine yogurt, harissa and lemon juice. Season to taste with salt and pepper.
Chicken
1Preheat oven to 425° F.
2Heat oil in a large oven-safe skillet over medium-high heat. Season chicken with salt and pepper. Cook chicken for 4-5 minutes per side, until browned. (The chicken does not need to be fully cooked through.) Set aside. Reduce heat to medium and add onion and garlic to the skillet. Cook for 2-3 minutes, until softened. Add tomato paste and allow to brown for a minute or two. Add chickpeas, harissa, and chicken broth and bring to a simmer. Return chicken to the skillet and place in oven. Roast for 20-25 minutes, until chicken is cooked through. Top with cilantro and serve with lemon wedges and harissa yogurt on the side.
Ingredients
Harissa Yogurt Sauce
Chicken
6 boneless, skinless chicken thighs
15 ounce can chickpeas, drained and rinsed
½ cup low-sodium chicken broth
0 Reviews