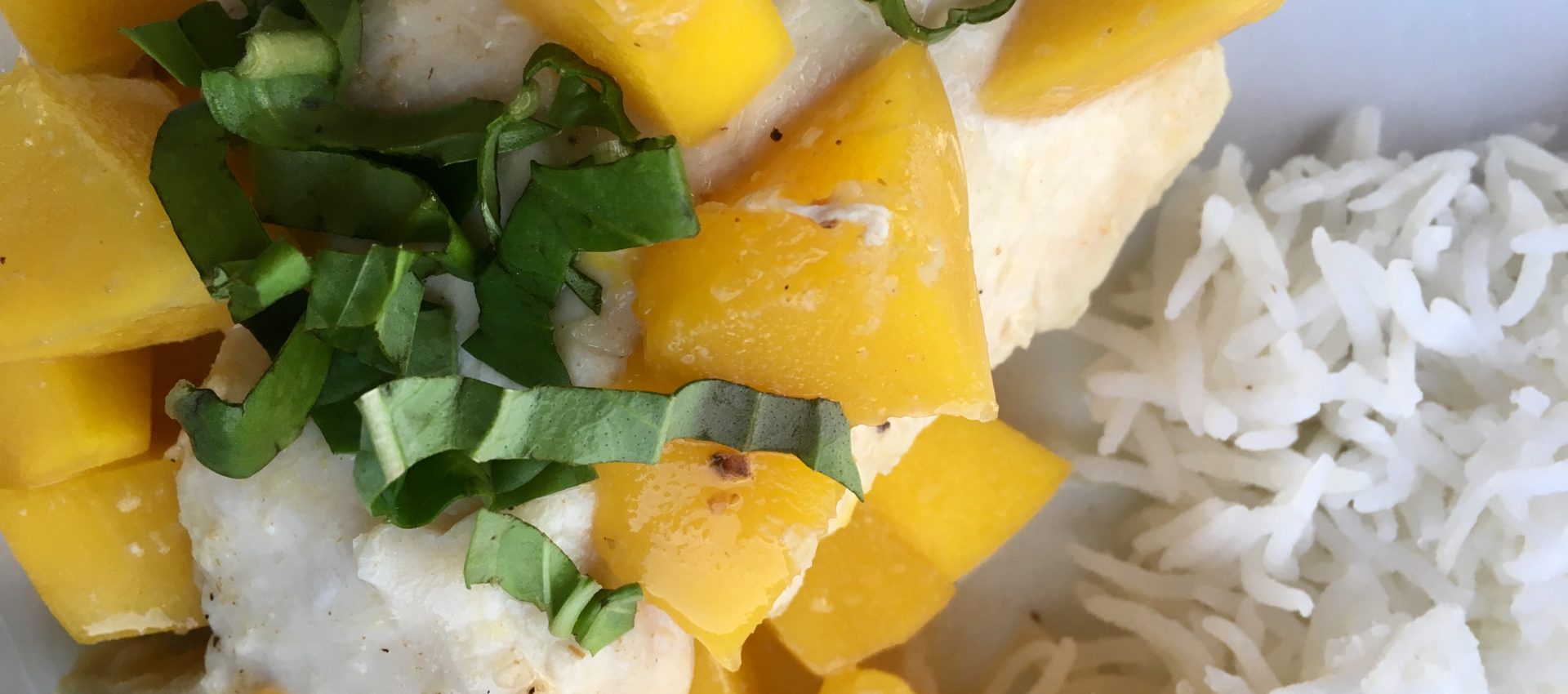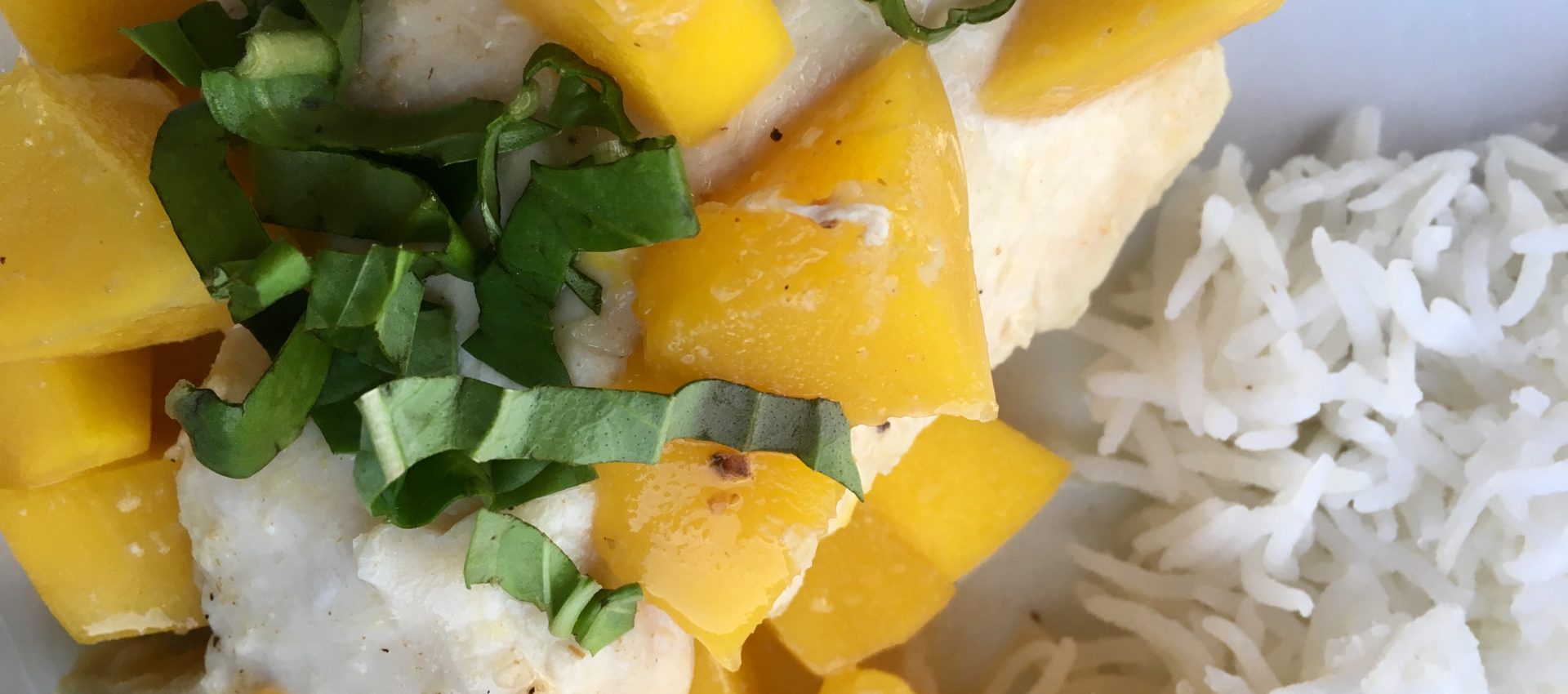 Mango Coconut Chicken
By Leslie Blythe Chicken Marinating, Sautéing, Simmering
July 9, 2017
Mangoes may very well be the king of all fruits. They fight cancer, alkalize the body, aid in weight loss, regulate diabetes, help digestion and help clear acne. The list goes on..... I happen to have lots of mangoes at the moment and came up with this Mango Coconut Chicken. I served it with basmati rice and chopped fresh basil.
Prep: 10 mins
Cook: 20 mins
Yields: 4 Servings
Directions
1In a medium-sized bowl, combine the garlic, ginger, cumin, red pepper flakes, salt and olive oil. Add the chicken to the seasoning mixture, coating completely, marinate in the refrigerator for 4 hours or overnight.
2In a large nonstick skillet over high heat, add the chicken and sauté until well browned on both sides, about 10 minutes. Add the mango and coconut milk. Bring to a simmer and cook for another 10 minutes or until cooked through. Add salt to taste.
Serving Suggestion
1Serve chicken with sauce over basmati rice and garnish with basil.
Ingredients
2 cloves garlic, finely chopped
1 tablespoon fresh ginger, finely chopped
½ teaspoon crushed red pepper flakes
4 boneless, skinless chicken breasts
1 large ripe, slightly soft mango, peeled, pitted and chopped
0 Reviews