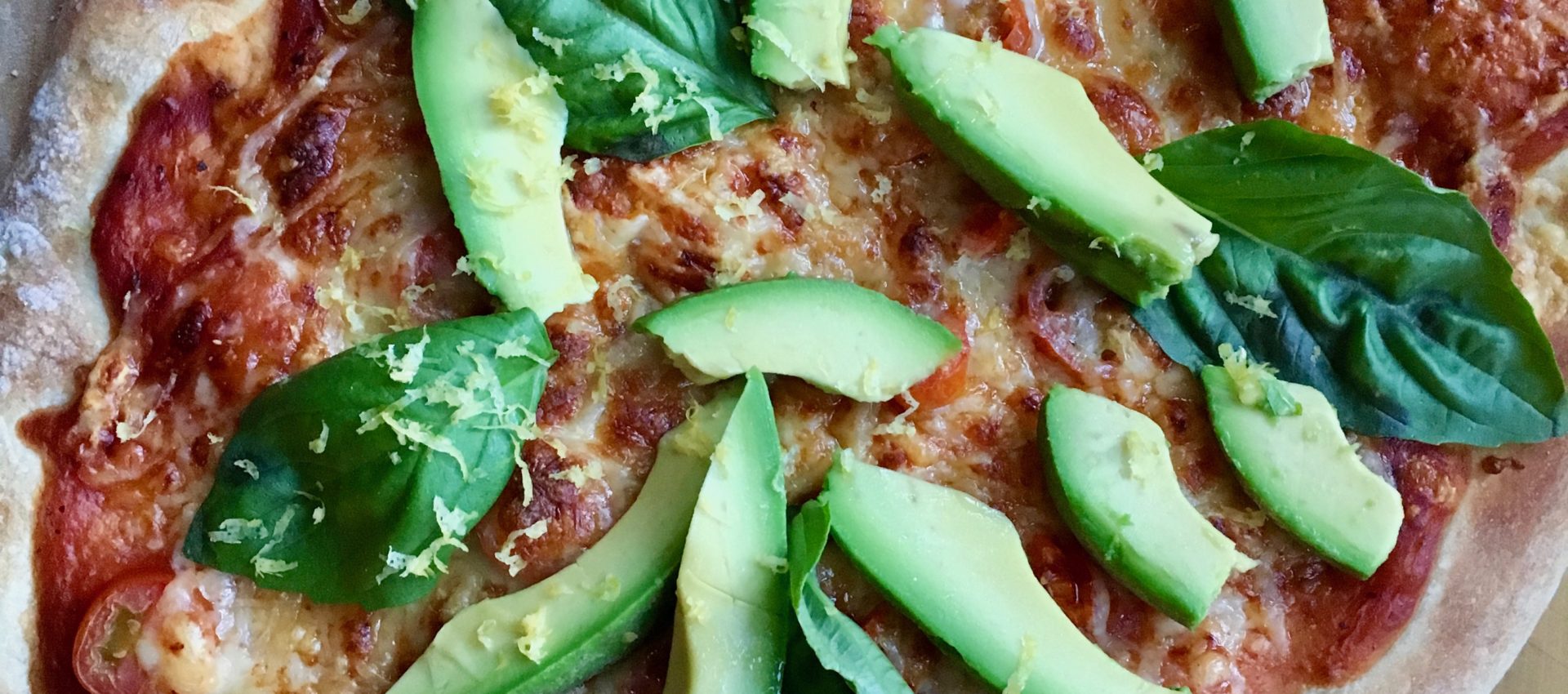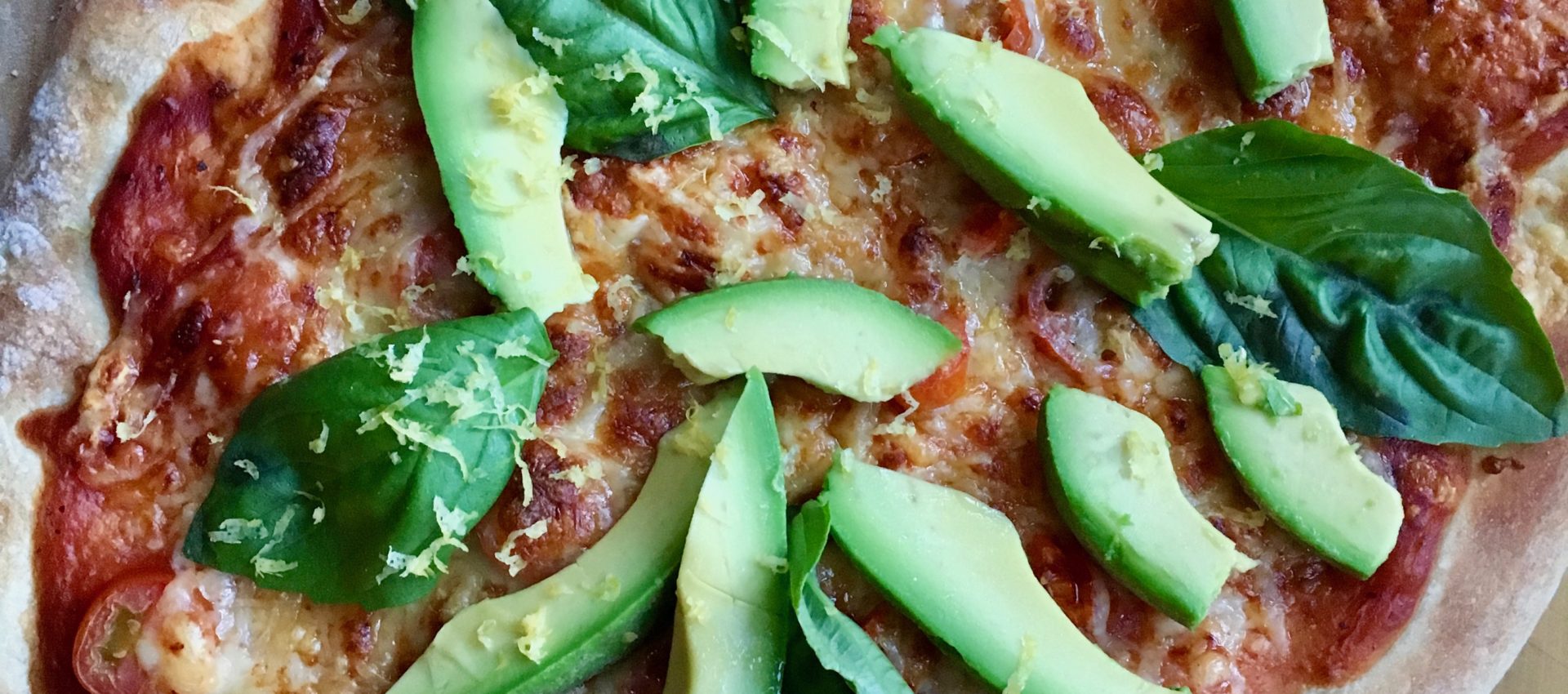 The Luggage Room's Avocado Festival Pizza
By Leslie Blythe Cheese, Pizza, Vegetarian Baking
April 14, 2017
The Avocado Festival is my favorite pizza from the Luggage Room, which is a pizzeria attached to La Grande Orange, housed in the old luggage room of the Pasadena train station. The Avocado Festival is topped with avocados, tomatoes, basil, and lemon zest. At Luggage Room, they use a sourdough crust which is sublime! Here is my take on this pizza that you can make at home.
Prep: 10 mins
Cook: 10 mins
Yields: 2 Servings
Directions
1Place a pizza stone on the middle rack of your oven and turn heat to 450° F. Let it heat up, then take it out of the oven and put some cornmeal on it. Roll the dough out and put it on the hot stone. Put it back in the oven for about 3 to 5 minutes. It will start to puff up.
2Remove from the oven and put the sauce in the center of the dough and use the back of a spoon to spread it evenly across the surface.
3Scatter the cheese on the sauce and add the tomatoes. Bake until the crust is golden brown and the cheese is bubbling, approximately 4 to 8 minutes.
4Top with avocado slices and basil leaves over the top. Then drizzle lemon zest all over the pizza and serve.
0 Reviews