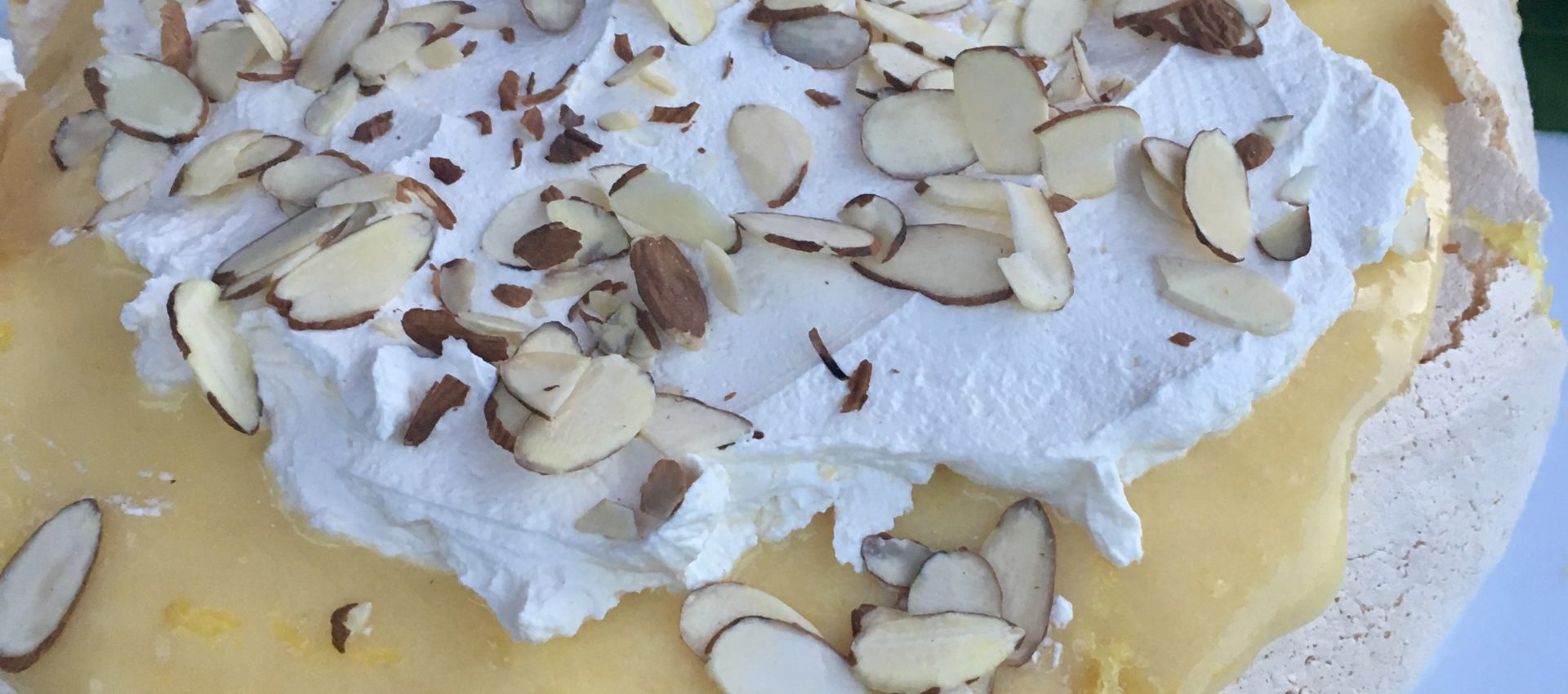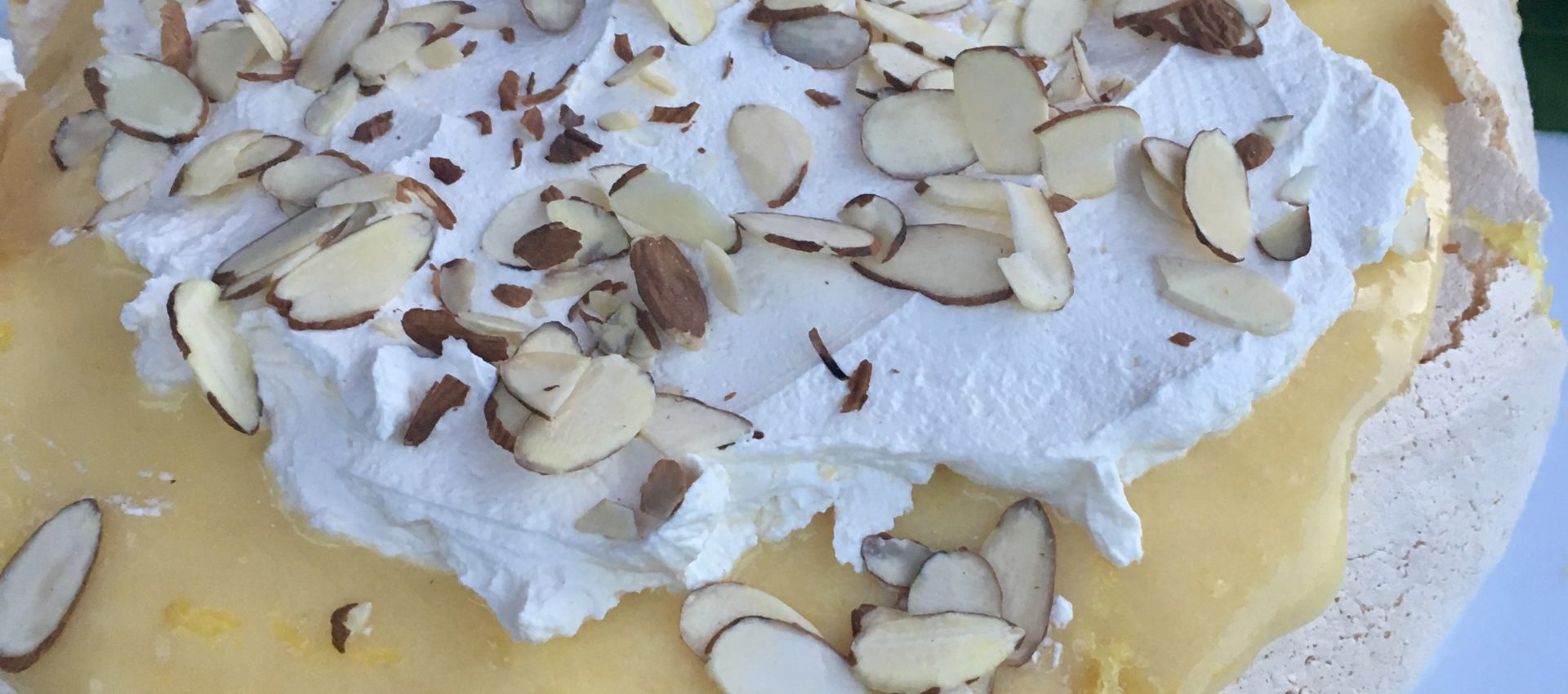 Lemon Pavlova
By Leslie Blythe Dessert Baking
April 11, 2017
My daughter Zoe made this Lemon Pavlova. Everyone at the table said it was the best dessert they had ever had. It really is amazing. It's a recipe from Nigella Lawson. The amounts are converted into ounces. All I can say is that you MUST make this!
Directions
1Preheat the oven to 350°F and line a baking tray with baking parchment. Beat the egg whites until satiny peaks form, then beat in the sugar a spoonful at a time until the meringue is stiff and shiny.
2Sprinkle the cornflour over the meringue, then grate in the zest – a fine microplane is best for this – of 1 lemon and add 2 teaspoons of lemon juice.
3Gently fold until everything is thoroughly mixed in. Mound onto the lined baking tray in a fat circle approximately 10 inches in diameter, smoothing the sides and the top with a knife or spatula.
4Place in the oven, then immediately turn the temperature down to 300°F, and cook for 1 hour.
5Remove from the oven and leave to cool, but don't leave it anywhere cold as this will make it crack too quickly. If you think your kitchen is too cool, then leave the pavlova inside the oven with the door completely open. When you're ready to eat, turn the pavlova onto a large flat plate or board with the underside uppermost – I do this before I sit down to the meal in question and let it stand until pudding time. This is so the tender marshmallow belly of the pavlova melds with the soft topping.
6Toast the flaked almonds, by frying them in a dry pan over a medium to high heat until they have started to color. Shake the pan at regular intervals and don't let them burn. This doesn't take more than a minute or so. When they're done, remove to a cold plate so that they don't carry on cooking.
7Whip the cream until thick and airy but still with a soft voluptuousness about it, and set it aside for a moment.
8Put the lemon curd into a bowl and beat it with a wooden spoon or spatula to loosen it a little. Taste the lemon curd (if it's store bought) and add some lemon zest and a spritz of juice if it's too sweet.
9With a light hand, a glad heart and a spatula spread the lemon curd on top of the meringue base. Now top with the whipped cream, peaking it rather as if it were a meringue topping. Sprinkle with the zest of the remaining lemon – you can grate this finely or coarsely as you wish – followed by the flaked almonds and serve triumphantly.
MAKE AHEAD NOTE:
Meringue base can be made 1 day ahead. Store in an airtight container until needed.
Curd can be made up to 3 days ahead. Cover and store in the fridge until needed. Stir before using.
Almonds can be toasted a week ahead. When cold, store in an airtight container at room temperature until needed.
Assemble the pavlova about 1 hour ahead of serving.
Leftovers can be stored in the fridge, loosely covered with plastic wrap, for up to 1 day.
0 Reviews