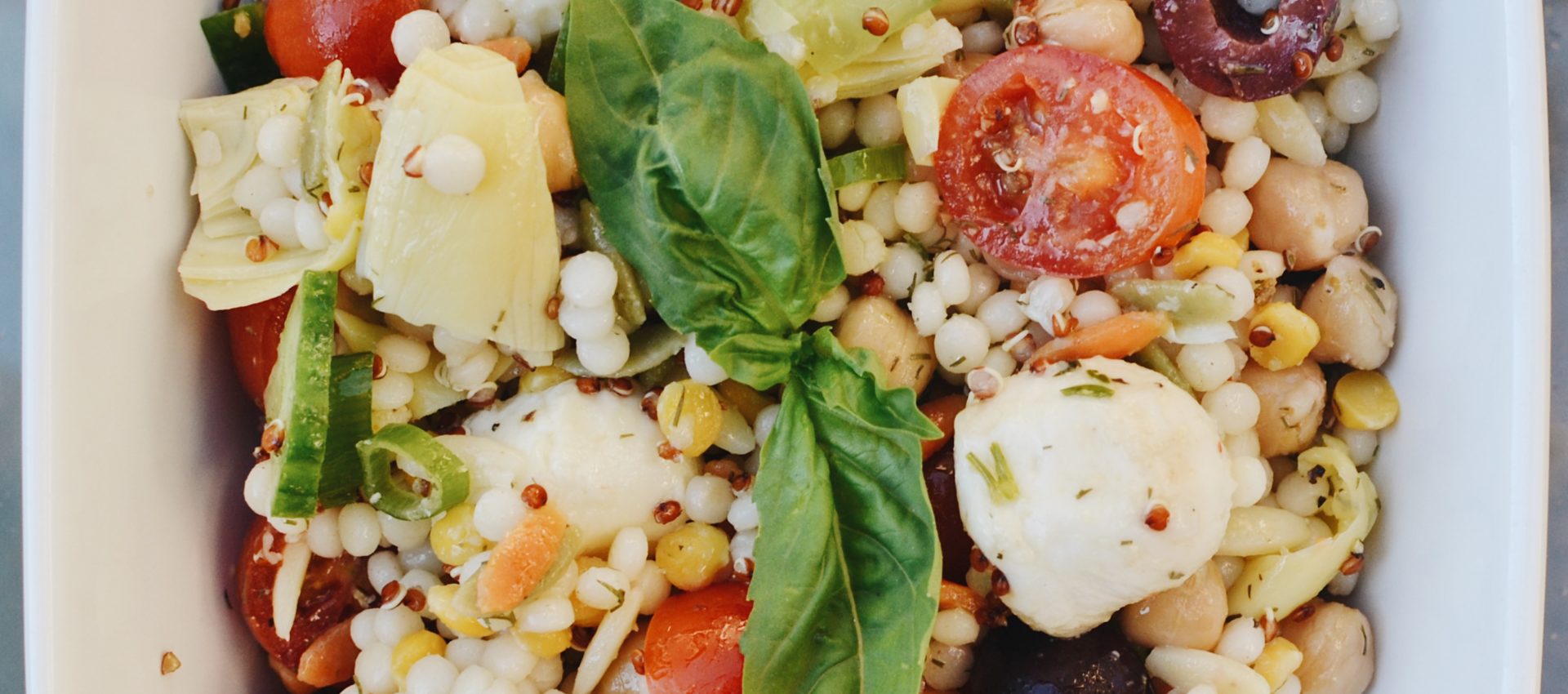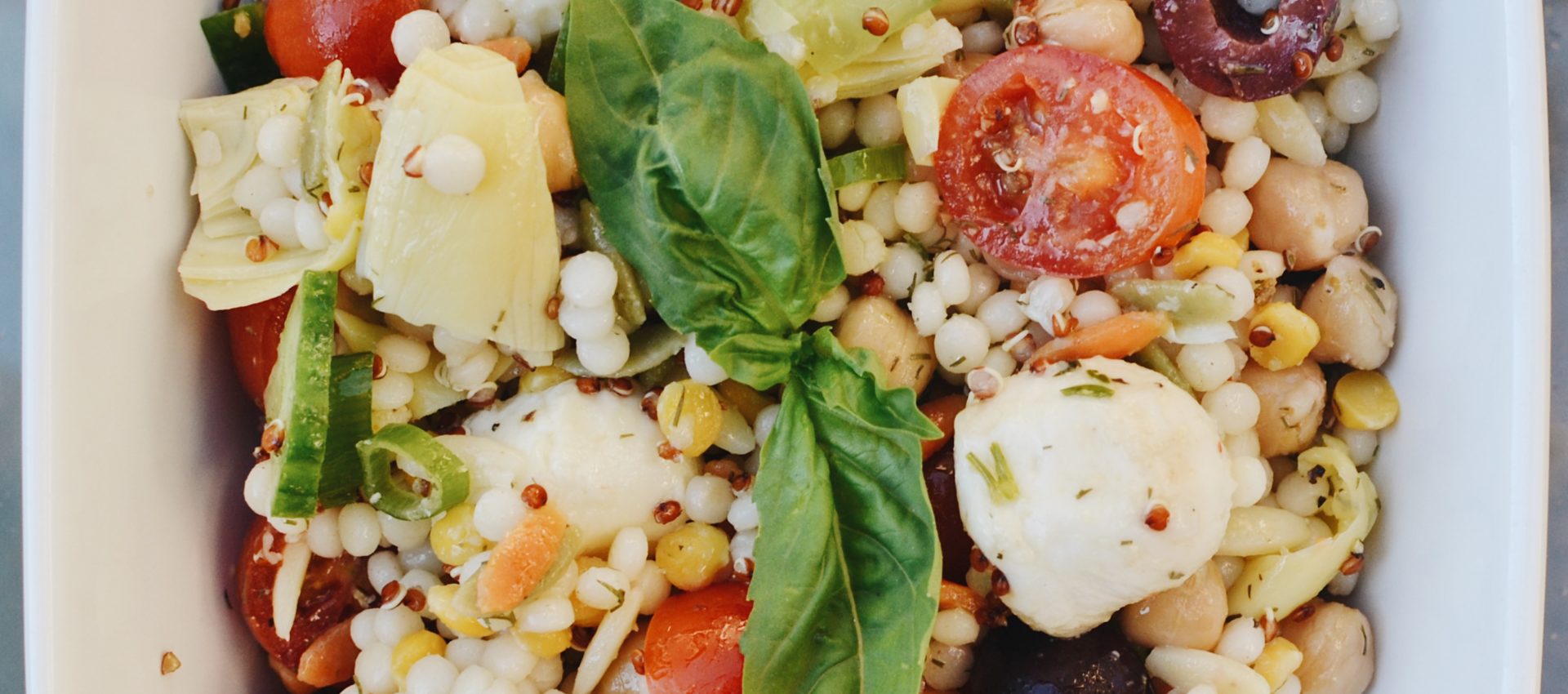 Israeli Couscous with Chopped Vegetables, Chickpeas, and Artichokes
By Leslie Blythe Beans, Pasta, Salad, Vegetarian Boiling, Mixing, Simmering
July 6, 2017
Israeli couscous" is actually pasta, it's also called pearl couscous. This Israeli Couscous with Chopped Vegetables, Chickpeas, and Artichokes is a perfect dish to bring on a picnic or outdoor concert. I used Trader Joe's Harvest Blend Israeli Couscous.
Prep: 15 mins
Cook: 10 mins
Yields: 4 - 6 Servings
Directions
Lemon-Dill Vinaigrette
1Place the vinaigrette ingredients in a bowl. Whisk together to combine. Set aside briefly.
Israeli Couscous
1In a medium-sized heavy pot, heat two tablespoons of olive oil. Sauté the couscous in the olive oil briefly until golden brown. Add 3 cups of boiling water (or the amount instructed on the package), and cook according to package. When ready, drain in a colander. Set aside in a bowl to cool.
2In a large mixing bowl, combine the remaining ingredients minus the basil and mozzarella. Then add the couscous and the basil and mix together gently.
3Now, give the lemon-dill vinaigrette a quick whisk and add it to the couscous salad. Mix again to combine. Test and adjust salt, if needed.
4Finally mix in the mozzarella cheese. Garnish with more fresh basil. Enjoy!
NOTES
1To make this recipe vegan, simply omit the cheese
2Or add grilled chicken breast or salmon to complete this healthy meal
Ingredients
Lemon-Dill Vinaigrette
Israeli Couscous
2 cups Israeli couscous (Pearl couscous)
⅓ cup green onions, finely chopped
½ English cucumber, finely chopped
14 oz can good quality artichoke hearts, roughly chopped if needed
½ cup good pitted kalamta olives
15-20 fresh basil leaves, roughly chopped or torn; more for garnish
10 mini fresh mozzarella balls (or 1 cup chopped fresh mozzarella), optional
0 Reviews