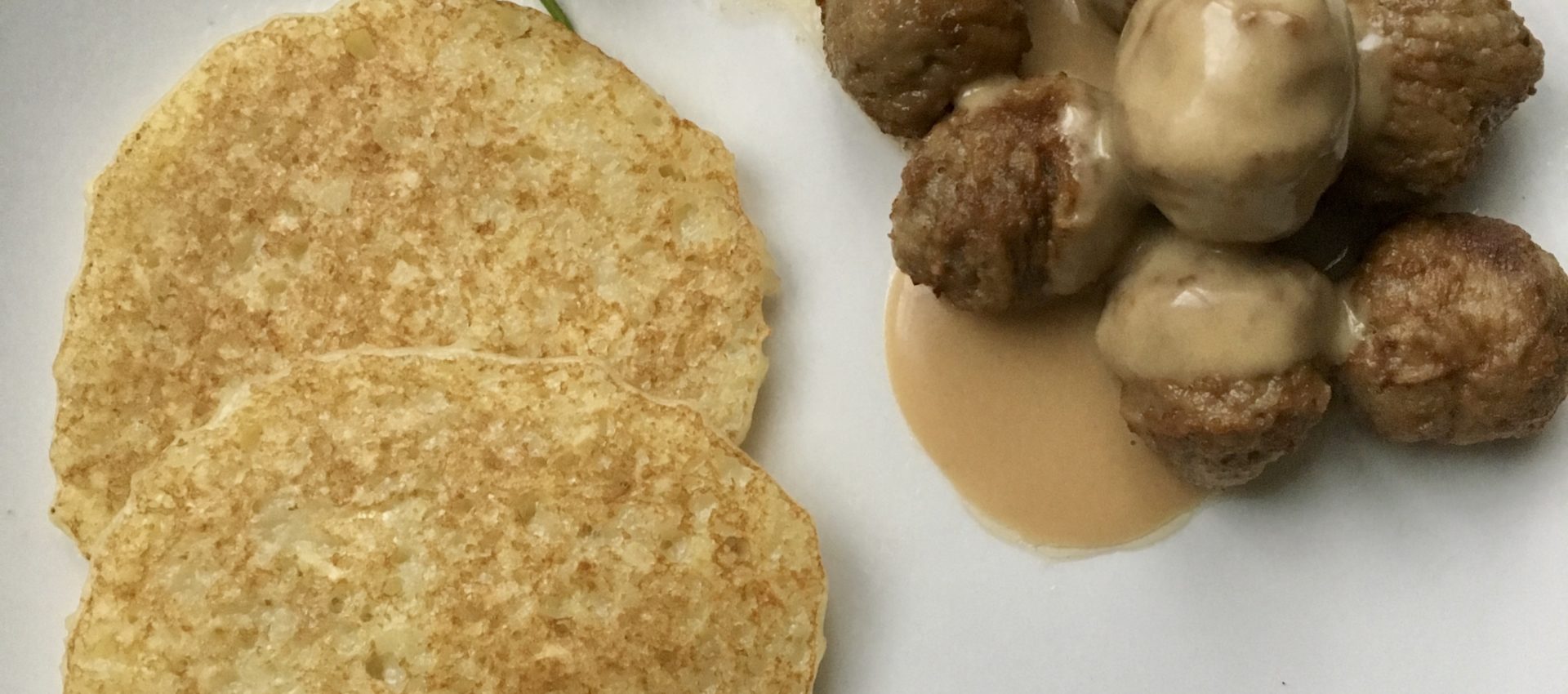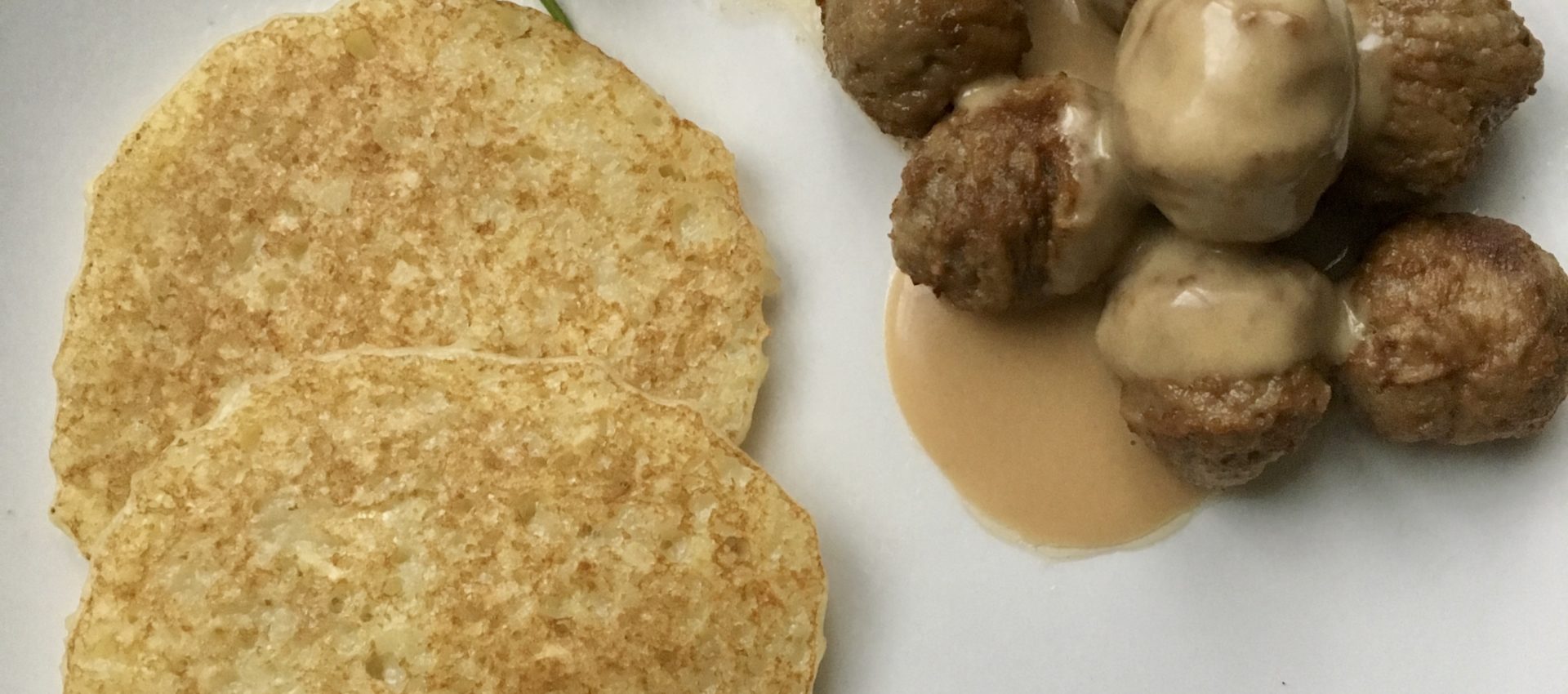 Ikea Swedish Meatballs with Cream Sauce
By Leslie Blythe Beef, Pork, Sauce Baking, Sautéing, Simmering
May 17, 2017
The largest IKEA in the United States just opened in Los Angeles. It's absolutely massive. They almost need to put in a trolley! This is about their iconic Swedish meatballs and the beauty of it is that you can buy them frozen after you buy your GRÖNKULLA, FLÄRDFULL, SMÖRBOLL and (I always buy) their paper napkins. I know a lot of people that do not live near an IKEA, so here is a recipe to make them yourself.
Prep: 30 mins
Cook: 30 mins
Yields: 4 - 6 Servings
Directions
Meatballs
1Sauté the onion in oil until golden brown.
2Mash the potatoes and mix all the ingredients until meatball consistency.
3Roll the meat into 1-inch balls and arrange on a baking sheet sprayed with vegetable oil. Cover with plastic wrap and refrigerate at least 1 hour.
4Preheat the oven to 400° F. Bake the meatballs until cooked through, about 20 minutes.
Cream Sauce
1Melt butter in pan and add flour, whisk till golden brown and flour is cooked. Add the beef stock and cream until desired thickness. Season with salt and pepper.
2Serve the meatballs with the sauce.
Ingredients
Meatballs
¼ cup breadcrumbs ( or toasted panko, crushed)
2 small cold boiled Yukon gold potatoes
Cream Sauce