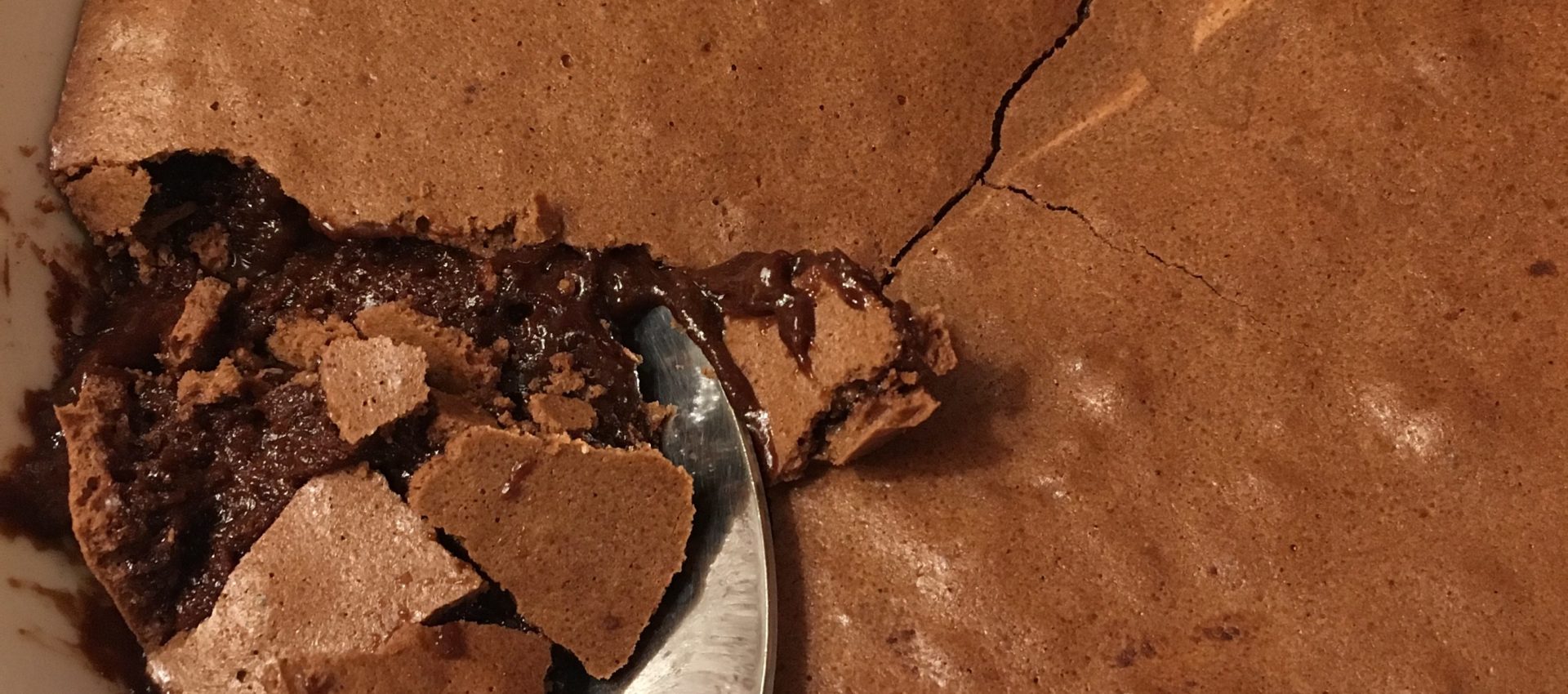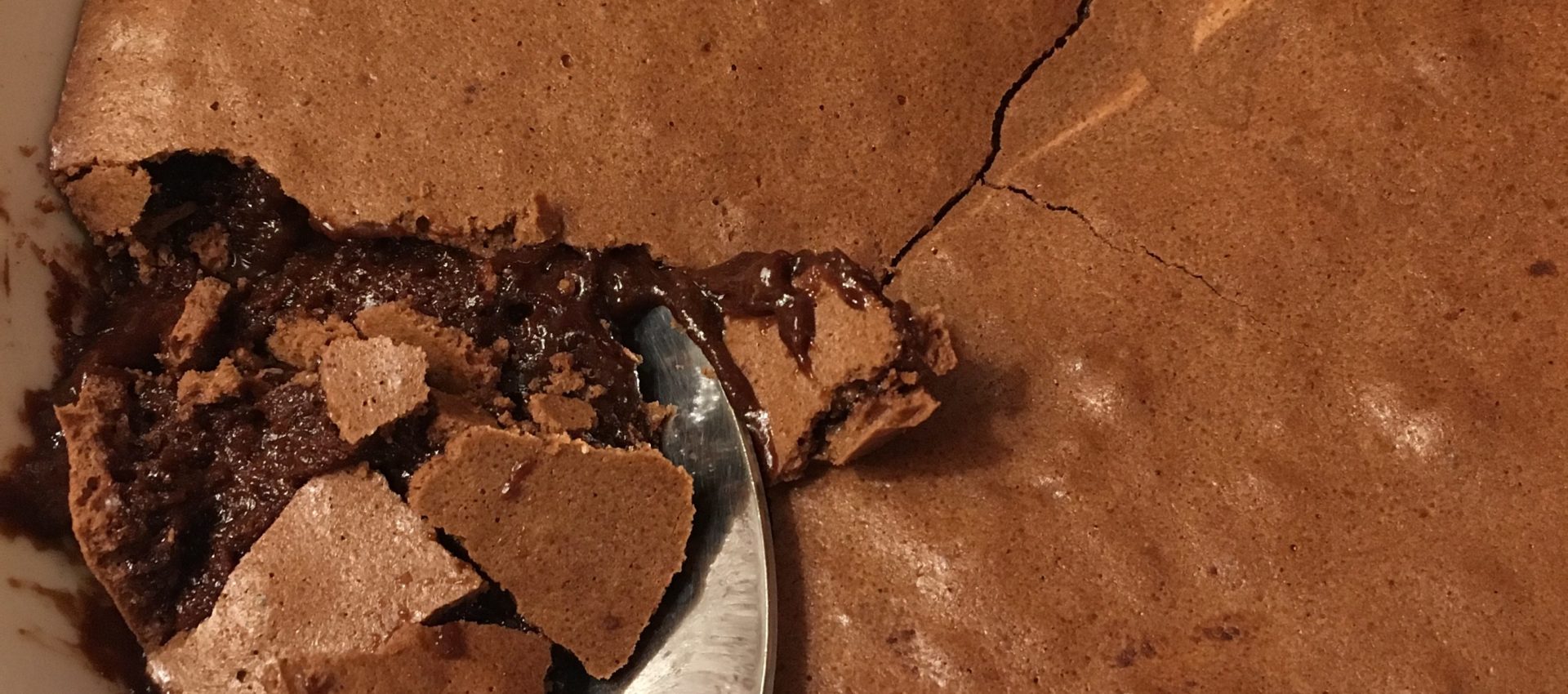 Hot Fudge Brownie Pudding
By Leslie Blythe Chocolate, Dessert Baking
September 27, 2017
This Hot Fudge Brownie Pudding is rather decadent. It's crisp on the top and has a gooey pudding in the bottom. It's very similar to the Hot Fudge Pie I make for the holidays. You can take it over the top by adding a scoop of ice cream.
Prep: 10 mins
Cook: 1 hr
Yields: 10 Servings
Directions
1Preheat oven to 325°F.
2Butter a 2 quart baking dish. Melt the 2 sticks of butter and set aside to cool.
3With an electric mixer fitted with the paddle attachment, beat eggs and sugar on medium high speed until very thick and pale yellow, about 5 to 10 minutes. Meanwhile, whisk together the cocoa and flour and set aside.
4When the egg and sugar mixture is ready, decrease the speed to low and add vanilla extract, Grand Marnier, and the cocoa and flour mixture. Mix until just combined. With the mixer still on low, slowly pour in cooled butter and mix again until just combined.
5Pour the batter into the prepared baking dish and place it in a larger baking pan or roasting pan. Add hot tap water to the pan to come halfway up the side of the baking dish. Bake for 1 hour. Allow to cool some; serve warm or at room temperature.
0 Reviews