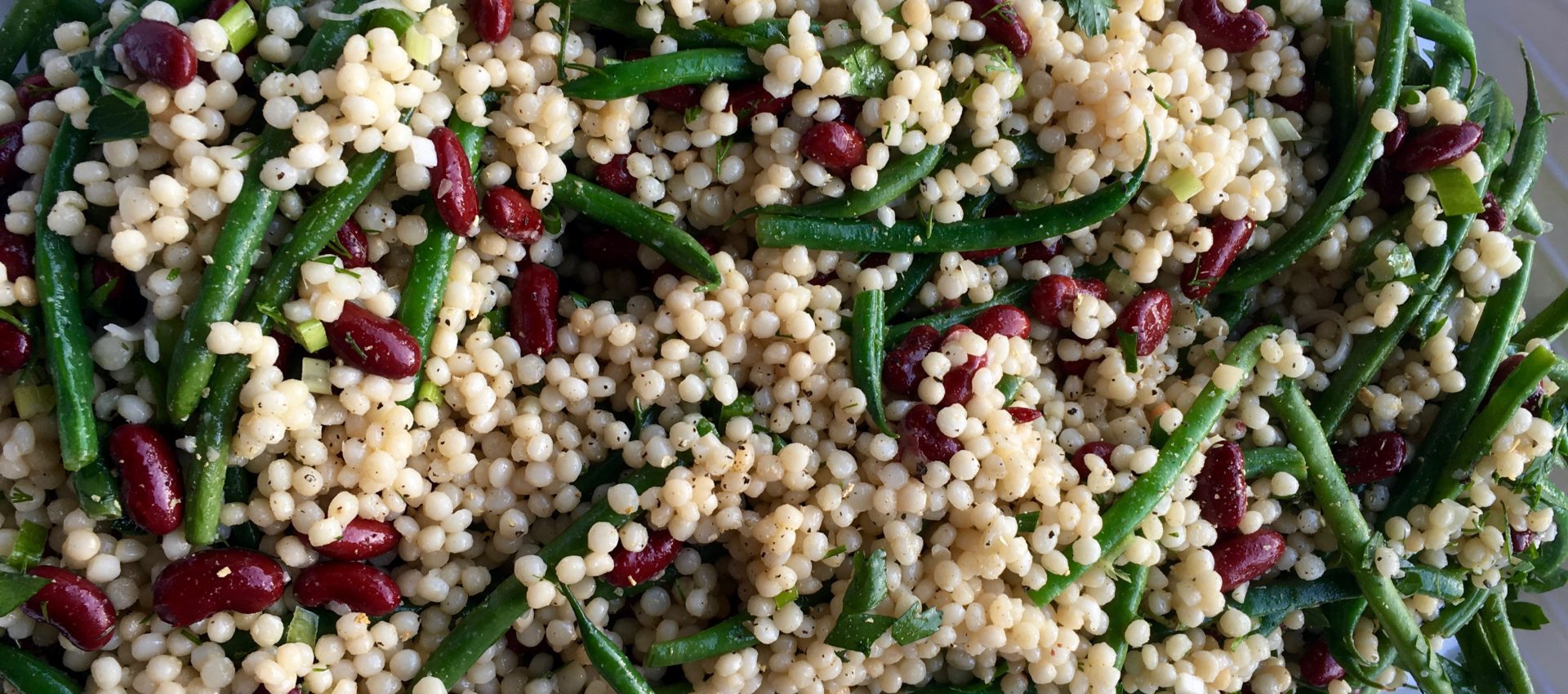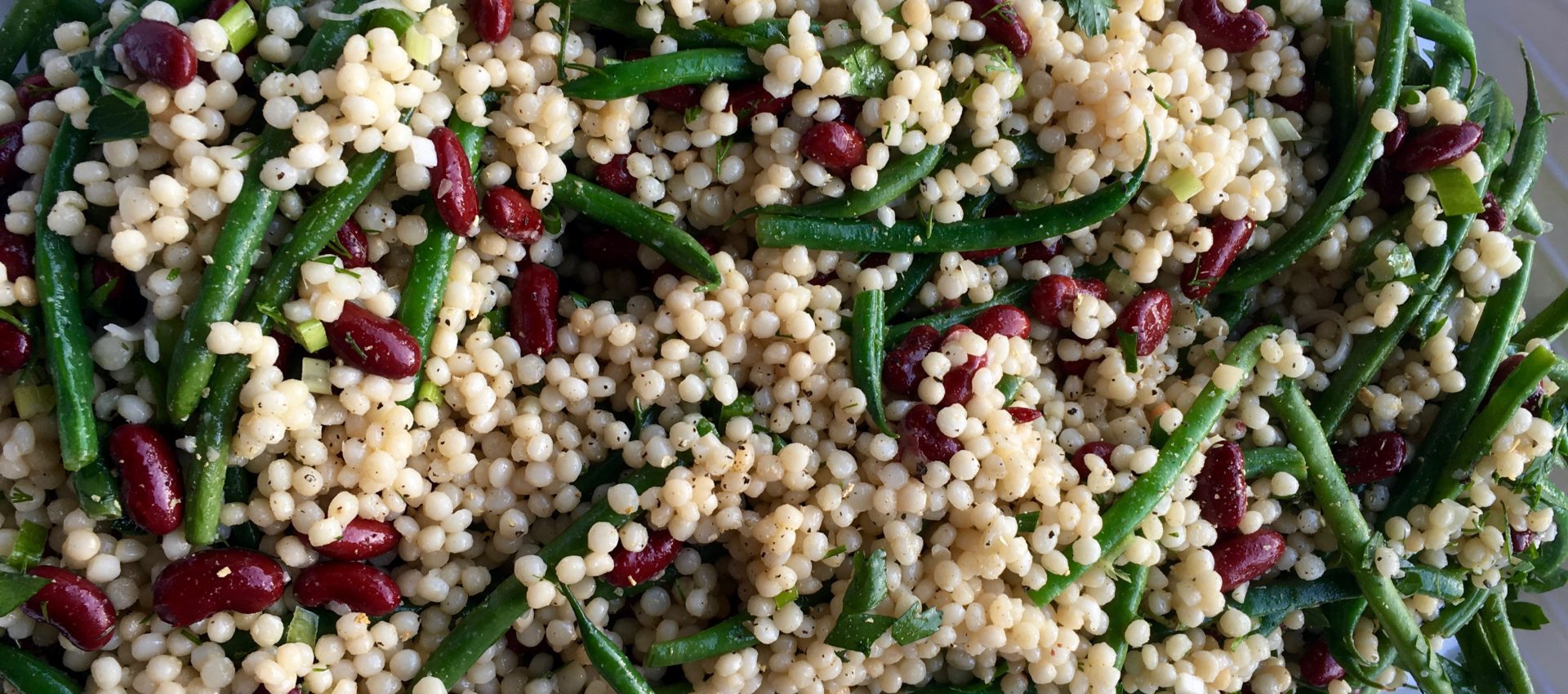 Haricots Verts, Beans and Israeli Couscous Salad
By Leslie Blythe Beans, Pasta, Vegetarian Boiling, Simmering
June 23, 2016
This Haricots Verts, Beans and Israeli Couscous Salad is perfect for summer entertaining. If you can't find haricots verts you can use regular green beans.
Prep: 10 mins
Cook: 15 mins
Yields: 4 - 6 Servings
Directions
1Whisk 3 tablespoons of the oil, onion, vinegar, Dijon, 1/4 teaspoon of the salt, and pepper in a large bowl until combined; set aside while you cook the couscous.
2Heat the remaining 1 tablespoon oil in a large saucepan over medium heat until shimmering. Add the couscous and cook, stirring occasionally, until toasted and light golden-brown, about 3 minutes. Add the water and remaining 1/2 teaspoon salt, stir to combine, and bring to a boil.
3Reduce the heat to medium-low and simmer uncovered for 10 minutes. Drain the mixture through a fine-mesh strainer to remove any excess cooking liquid.
4Meanwhile, bring a pot of salted water to a boil and prepare a large bowl of ice water. Trim the beans and cut into bite-size pieces. Add the beans to water and cook until bright green and just tender, about 2 minutes. Drain and plunge into ice water until cool. Spread on a clean kitchen towel to dry.
5Transfer the hot couscous and haricots verts to the bowl of dressing, add the kidney beans, and stir to combine. Let sit 20 minutes, stirring occasionally, to cool and let the flavors combine. Stir in the dill and parsley. Serve warm or at room temperature.
Store leftovers in an airtight container in the refrigerator for up to 5 days.
Make ahead: The salad can be made without herbs up to 2 days in advance and stored in an airtight container in the refrigerator. Stir in the fresh herbs just before serving.
Ingredients
4 tablespoons olive oil, divided
¼ cup green onion, finely chopped
2 tablespoons red wine vinegar
¼ teaspoon freshly ground black pepper
1 cup Israeli (pearl) couscous
8 ounces haricots verts or green beans, trimmed and cut into ½ inch pieces
15 ounce can kidney beans, drained and rinsed
2 tablespoons fresh dill, coarsely chopped
0 Reviews