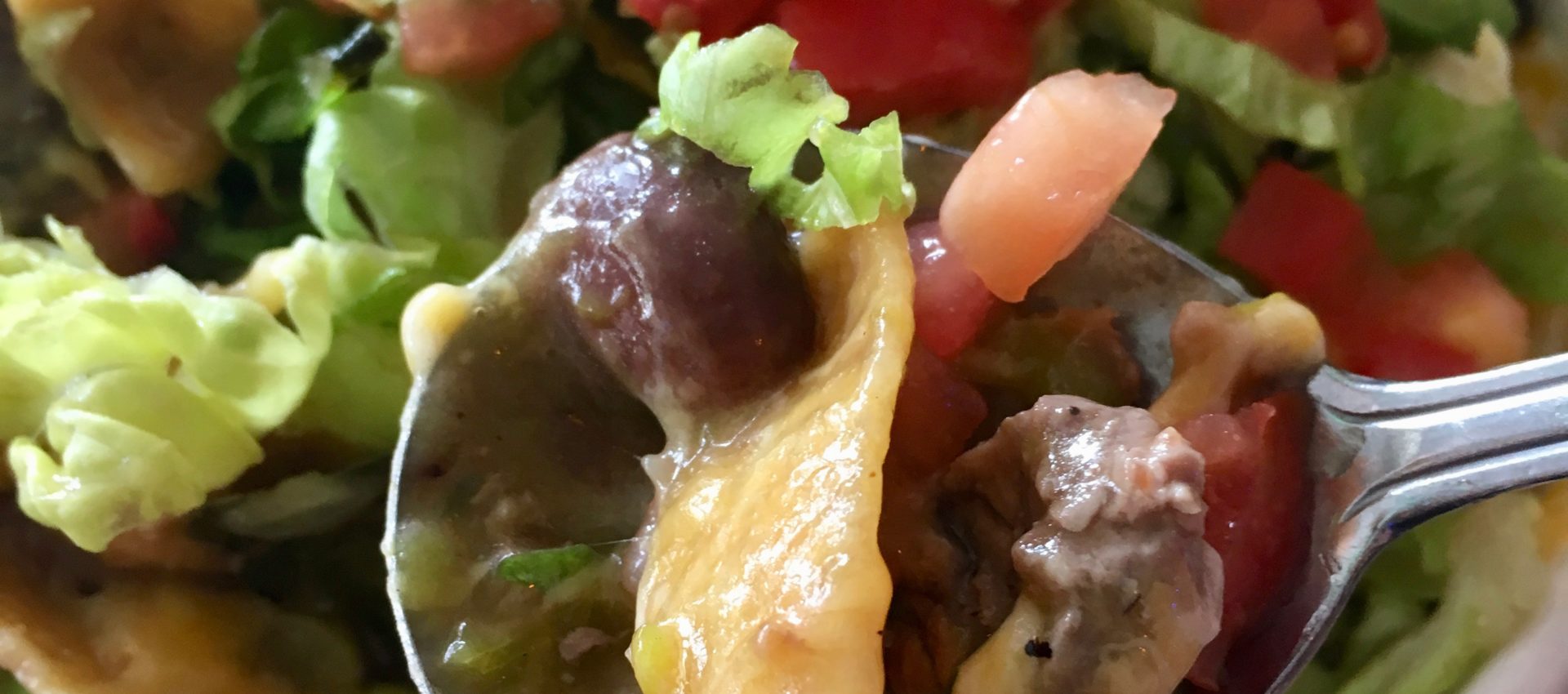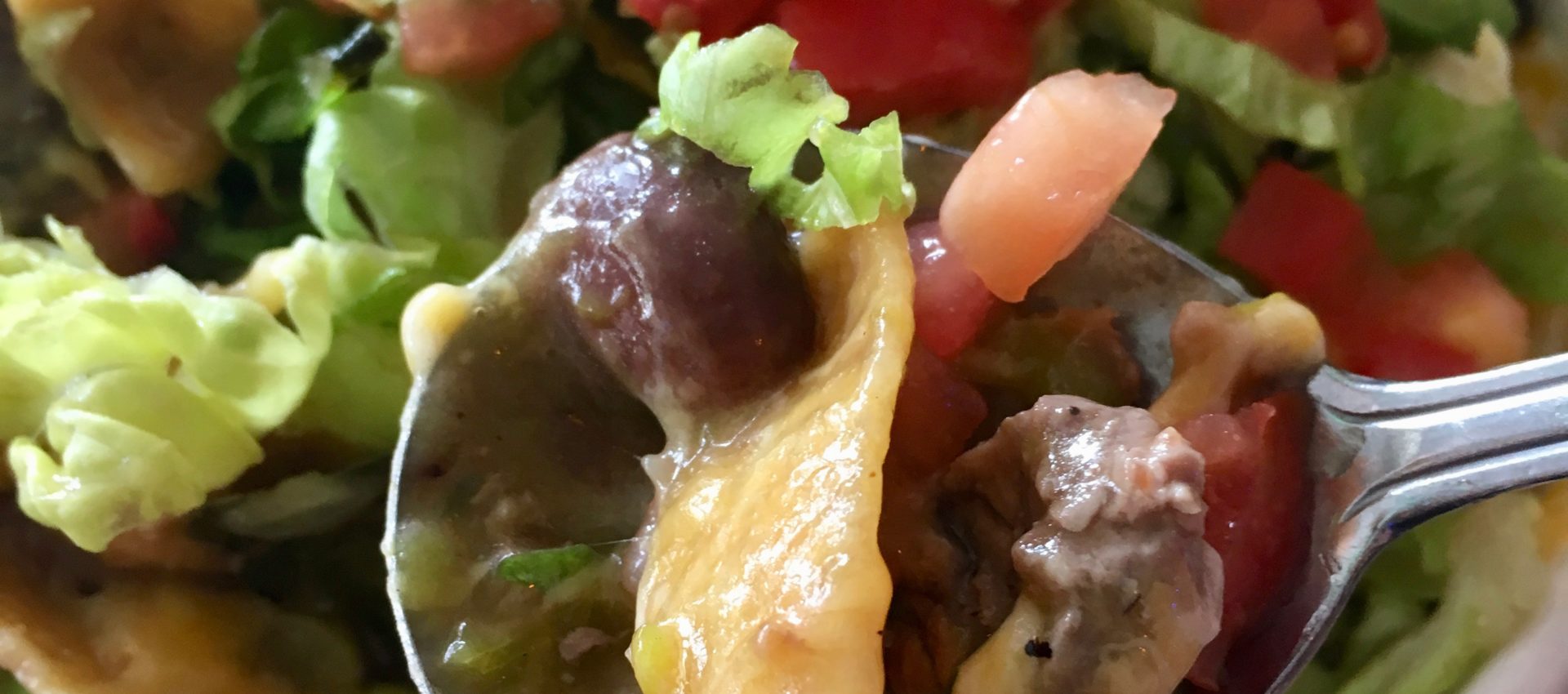 Green Chile Frito Pie
By Leslie Blythe Beans, Beef, Cheese, Chilis Broiling, Sautéing, Simmering
November 6, 2016
Frito pie is traditionally chili meat, cheese poured into a snack-sized sack of Frito chips cut open sideways. This recipe is more of a bowl. I had it at the Plaza Café in Santa Fe, New Mexico. It was probably one of the best things I eaten in a long time. I have always been a fan of green Hatch chilies. This Green Chili Frito Pie was so good and VERY spicy, just they way I like it!
Prep: 15 mins
Cook: 1 hr 15 mins
Yields: 6 - 8 Servings
Directions
1If using fresh green chiles, roast the Hatch and jalapeño chiles under the broiler until blackened, about 5 minutes per side. Place the chiles in a paper sack or plastic food-storage bag, close it tight and let the chiles steam for 20 minutes. After the chiles have steamed, remove from the bag and rub off the skin. Remove the stems and seeds from both the chiles and finely chop.
2In a Dutch oven on medium-low heat, add the ground beef, salt, and pepper. While occasionally stirring, cook until the beef has browned, about 10 minutes. Add the onions and tomatoes, and while occasionally stirring continue to cook until the onions have softened and the tomatoes are beginning to release some juices, about 5 minutes. Add the garlic and cook for 30 more seconds. Stir in the diced chiles, water, salt, cumin, and oregano, turn the heat down to low, then while occasionally stirring cook uncovered for 30 minutes. Taste and adjust seasonings.
3To assemble the green chile Frito pies, evenly divide the Fritos among 4 to 8 bowls, then top with the green chile salsa, cheese, onion, and sliced jalapeños. Serve with sour cream on the side.
Note
If you don't have access to fresh green chiles, you may substitute 16 ounces canned green chiles or 2 cups frozen green chiles, thawed. Drain and rinse them before using and be careful when adding salt since they may already have been salted, too.
This recipe has been adapted from The Rancho de Chimayo Cookbook by by Cheryl and Bill Jamison.
Ingredients
Green Chile Salsa
12 fresh Hatch or Anaheim green chiles
2 ripe plum tomatoes, seeded and chopped
Frito Pies
1 cup Monterrey Jack, shredded
0 Reviews