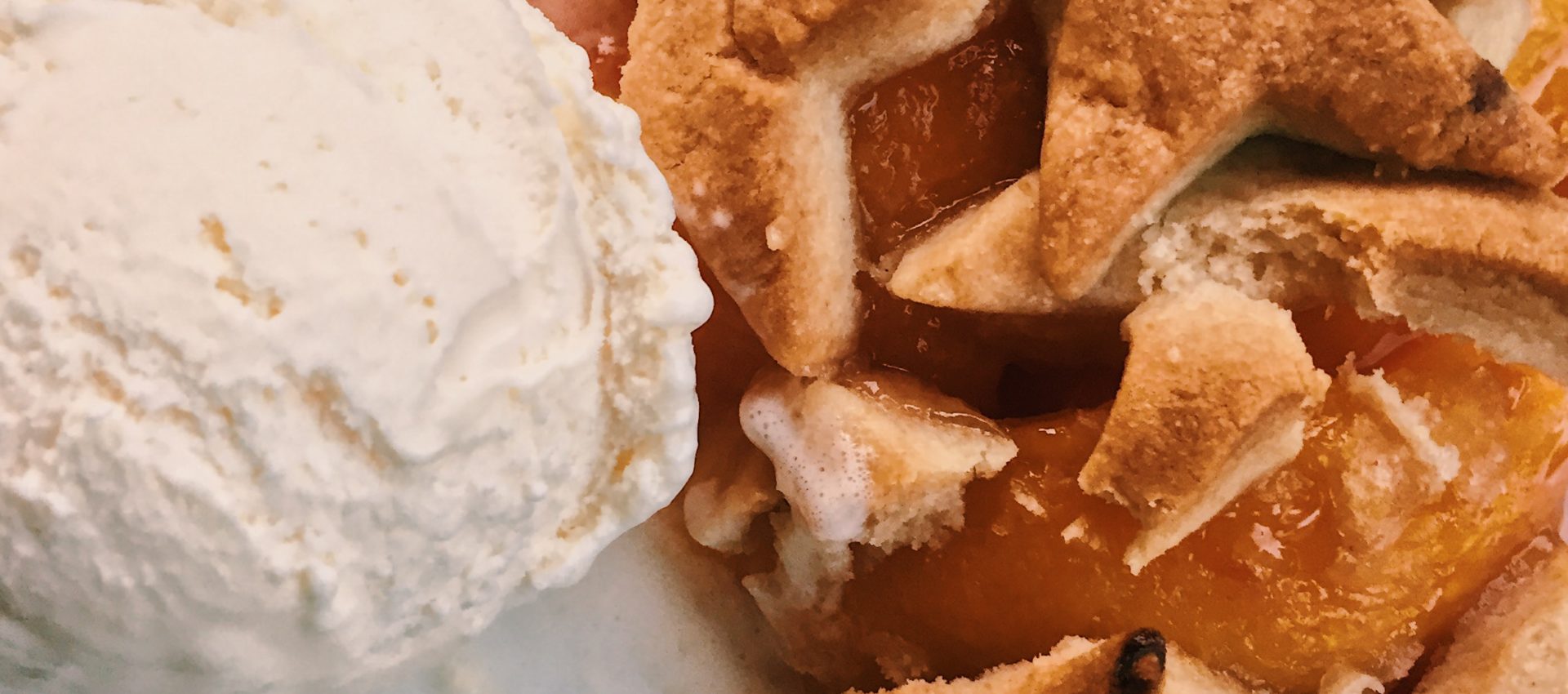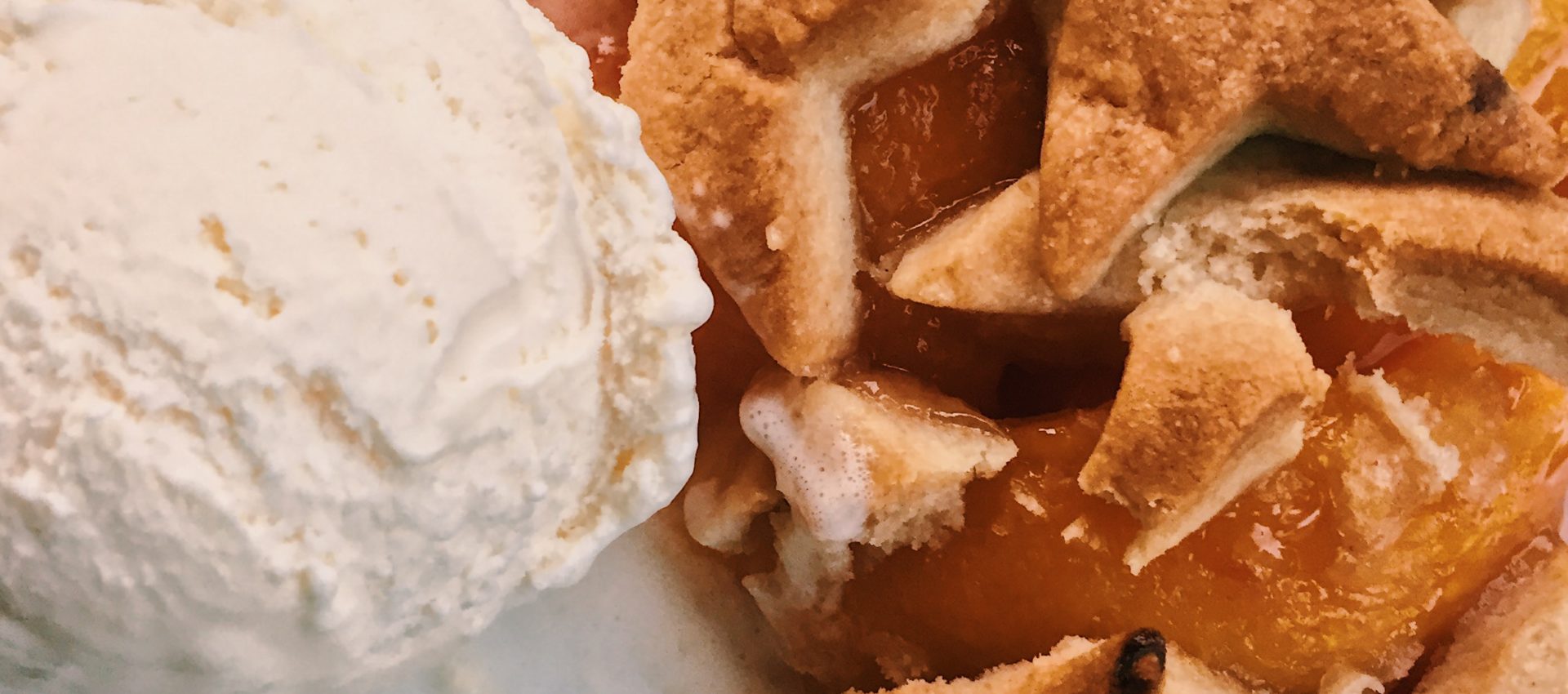 Ginger-Peach Shortbread Cobbler
By Leslie Blythe Dessert Baking
July 26, 2017
One of our local supermarkets was giving away a box of peaches. This Ginger-Peach Shortbread Cobbler is incredible. The little shortbread cookies baked on top are sweet and crumbly. Serve it with some vanilla ice cream and your guests will love it!
Prep: 40 mins
Cook: 30 mins
Yields: 6 - 8 Servings
Directions
1Preheat oven to 400° F.
2Beat first 3 ingredients and 2¼ cups flour at medium speed with a heavy-duty electric stand mixer just until combined. Place dough on a lightly floured surface; roll to ¼-inch thickness. Cut about 14 rounds with a 2½-inch fluted round cutter. Place rounds in a single layer on a baking sheet; cover and chill until ready to use.
3Pulse ginger and ¼ cup turbinado sugar in a food processor 5 to 6 times or until well combined. Stir together ginger mixture and remaining ½ cup turbinado sugar in a large bowl. Add lemon juice, peaches, and remaining 3 tablespoons flour; toss to coat. Place peach halves, slightly overlapping, in a greased (with butter) 10-inch cast-iron skillet, and pour any remaining juice over peaches.
4Bake for 15 minutes. Remove from oven, and nestle shortbread dough rounds among peaches. Brush rounds with egg white, and sprinkle with granulated sugar. Bake 17 to 20 minutes or until golden brown.
Recipe adapted from SOUTHERN LIVING July 2015
Ingredients
½ cup loosely packed light brown sugar
2¼ cups plus 3 tablespoons all-purpose flour, divided
1 (½-inch) piece fresh ginger, peeled
¾ cup turbinado sugar, divided
7 to 9 medium-size peaches, halved
2 tablespoons fresh lemon juice
1 large egg white, lightly beaten
0 Reviews