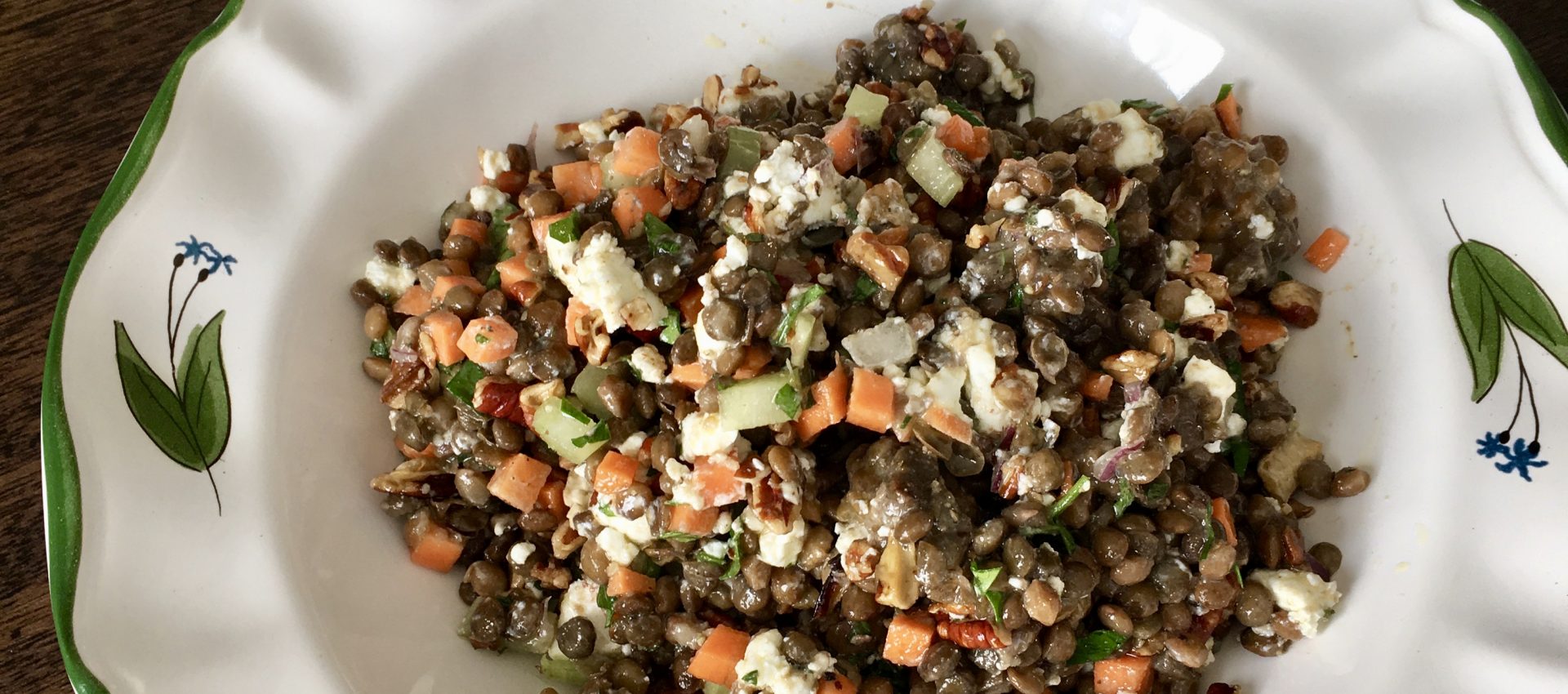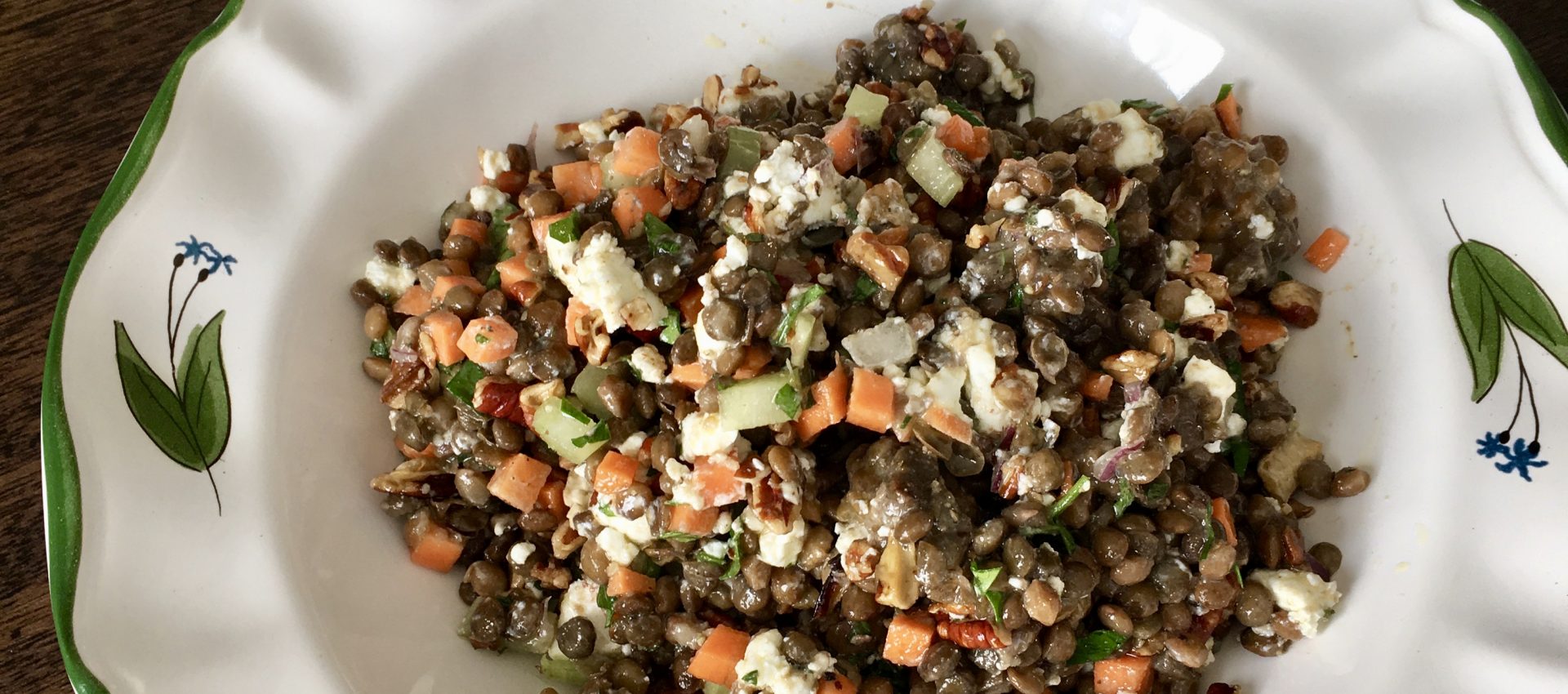 French Lentil Salad with Goat Cheese and Walnuts
By Leslie Blythe Cheese, Nuts, Salad, Salad Dressing, Side dish Assembling
February 3, 2018
Lentils are highly nutritious. When it comes to affordable healthy eating, lentils are your new best friend. French Lentil Salad with Goat Cheese and Walnuts is the perfect thing to make for snacks and lunches just about every day. This salad holds up well in the refrigerator for a few days.
Prep: 15 mins
Cook: 20 mins
Yields: 4 - 6 Servings
Directions
1Rinse the lentils and put them in a saucepan with plenty of lightly salted water, the bay leaf, and the thyme. Bring to a boil, decrease the heat to a simmer, and cook for 15 minutes. Add the finely diced vegetables and cook for another 5 to 10 minutes, until the lentils are tender; be careful not to overcook them. 
2While the lentils are cooking, make the dressing. Mix the vinegar, salt, mustard, oil, and shallot in a large bowl. 
3Drain the lentils well and mix them into the dressing while still warm, stirring to coat the lentils. Remove the bay leaf and thyme and let cool to room temperature, stirring occasionally.
4Add a few grinds of pepper and mix in the parsley, nuts, and goat cheese. Taste, and add additional salt, if desired. I serve the salad at room temperature or warm. If served warm, omit the goat cheese, or crumble it on top at the last minute, so it doesn't melt, but just softens slightly. The salad can be made up to 2 days ahead and refrigerated. Let it come to room temperature before serving; it may need to be re-seasoned after having been refrigerated.
Ingredients
Lentils
1½ cups French green lentils (preferably from Le Puy)
1 carrot, peeled and finely diced
1 small red onion, peeled and finely diced
Dressing
1¼ teaspoons sea salt or kosher salt, plus more as needed
⅓ cup olive oil, or half walnut oil and half olive oil
1 small shallot, peeled and minced
½ cup finely chopped fresh flat-leaf parsley
1 cup walnuts or pecans, toasted and coarsely chopped
1 cup crumbled fresh or slightly aged goat cheese or feta cheese
0 Reviews