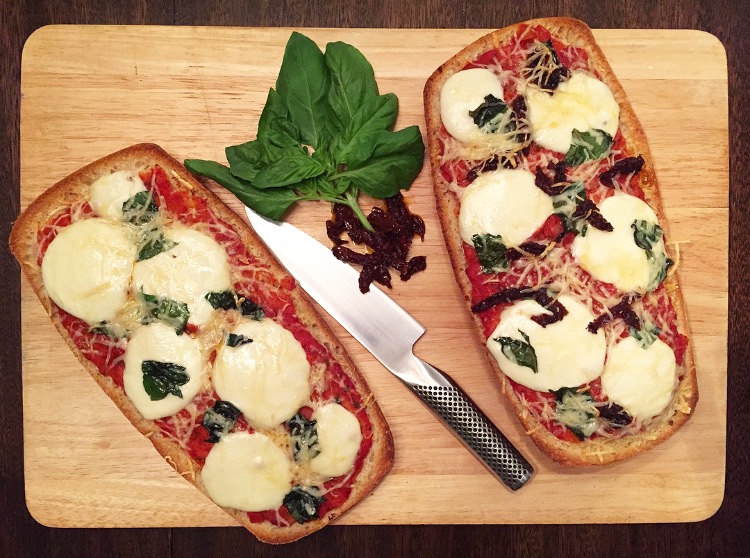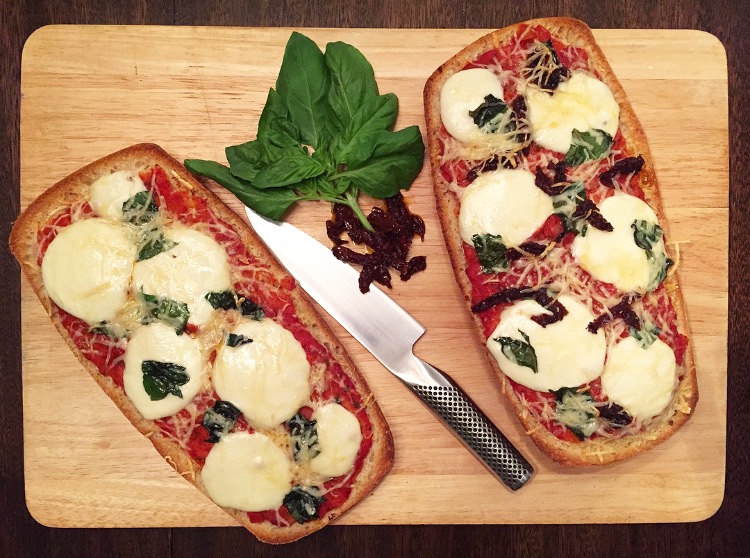 Focaccia Bread Pizza
By Leslie Blythe Bread, Italian, Pizza, Vegetarian Baking
March 28, 2017
When my husband and I were first married we lived in North London. We used to shop at Da Mario, an Italian delicatessen in Islington, Highbury Park. It is very small, but they have everything you could possibly want for a proper Italian meal. One of our favorite dinners was Focaccia Bread Pizza. They had a wonderful bread selection. You can add your favorite toppings. It's "cheap and cheerful" as we used to say!
Prep: 5 mins
Cook: 25 mins
Yields: 6 Servings
Directions
1Preheat your oven to 450° F.
2Slice your focaccia bread in half horizontally, to create two even pizza crusts. Lightly oil a baking sheet with olive oil and place bread pieces side by side. Brush the top of each crust with olive oil.
3Spread the tomato sauce over the dough. Top with the cheese and other desired toppings.
4Bake until golden brown, 20 to 25 minutes. Remove from the oven and let cool slightly before cutting and serving.
0 Reviews