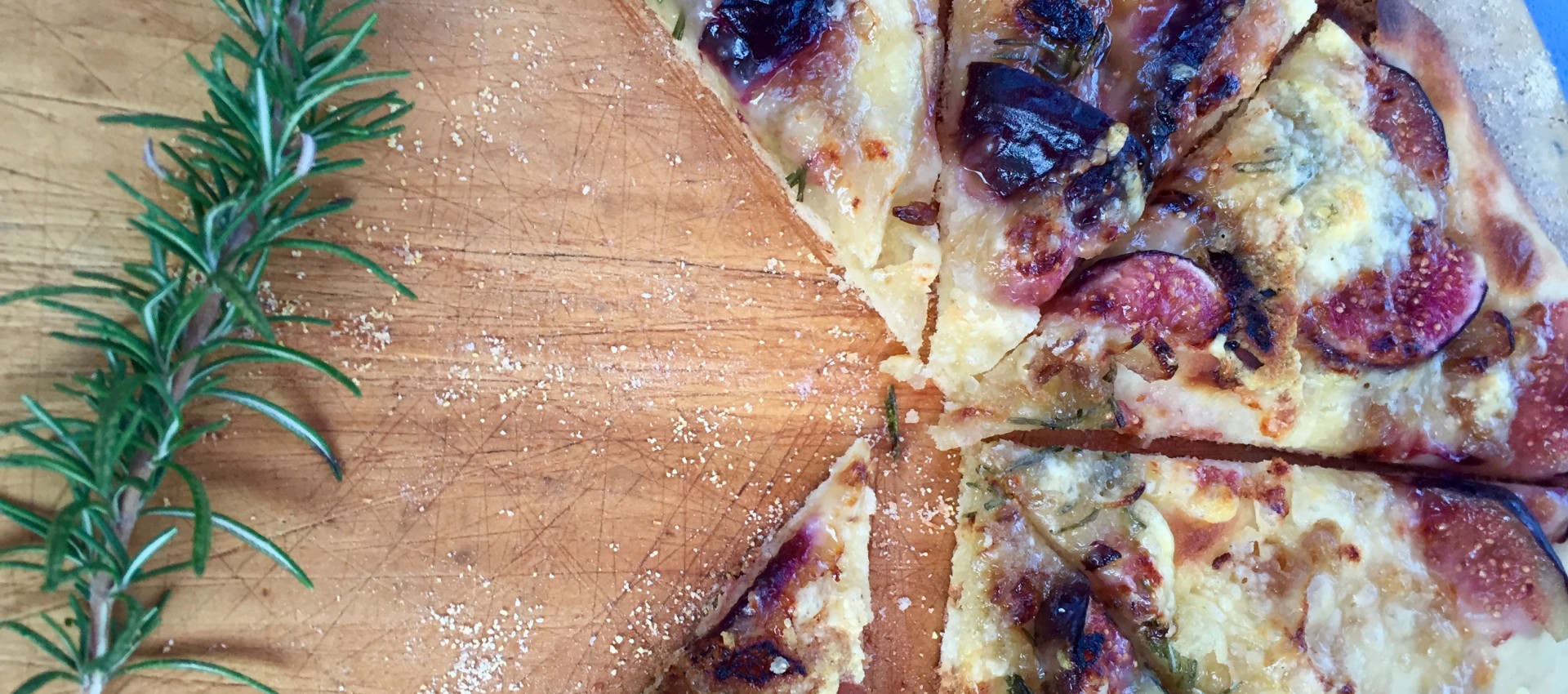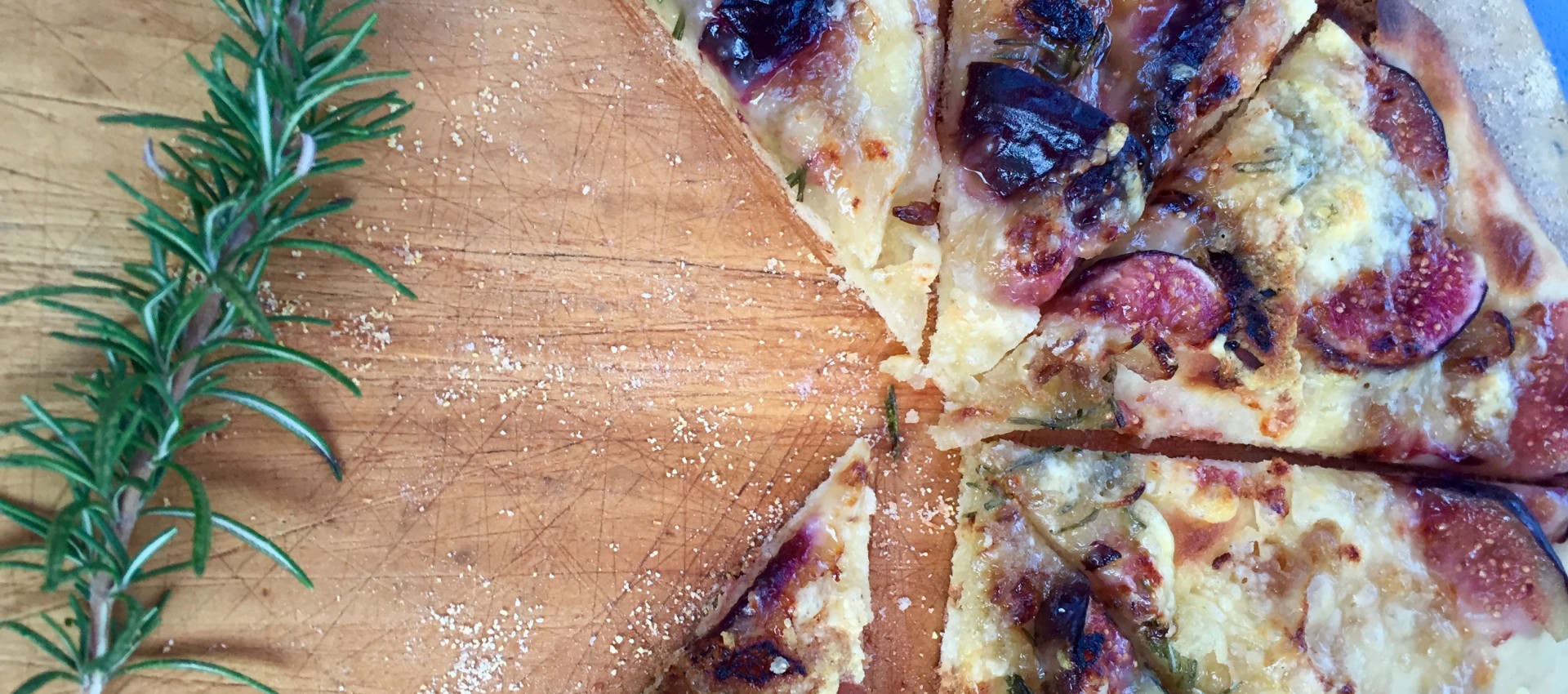 Fig & Rosemary Pizza
By Leslie Blythe Italian, Pizza Baking
July 31, 2015
I managed to pick some figs off our enormous fig tree. Having is fig tree has it rewards, but it's a mess when they fall! Splat! Pizza is one of my favorite foods. I have made pizza for years and am always perfecting my technique. I used gruyère cheese for this one, but you could also use goat cheese, ricotta, parmesan, etc.
Prep: 15 mins
Cook: 10 mins
Yields: 2 - 4 Servings
Directions
1Preheat oven to 450°.
2Heat 1 tablespoon of oil in a small pan over medium heat. Add shallot; stir until soft, about 10 minutes, then add the rosemary and sauté for another minute.
3Roll out each dough piece on a floured surface to a very thin 10" round. Cover with a kitchen towel.
4Place 1 dough round on each of 2 baking sheets. Bake for 3–4 minutes to partially cook. Repeat with remaining dough.
5Spread the onion rosemary mixture over each crust; scatter figs and cheese over each. Bake in batches until crust is crisp, 4–5 minutes.
6Drizzle with balsamic vinegar and some sea salt.
Ingredients
2 tablespoons plus 1 teaspoon olive oil, divided
All-purpose flour, for rolling
1 cup fresh figs, stemmed, quartered
1 Tablespoon fresh rosemary, minced
8 ounces gruyère, parmesan, mozzarella, goat cheese, or cheese of your choice