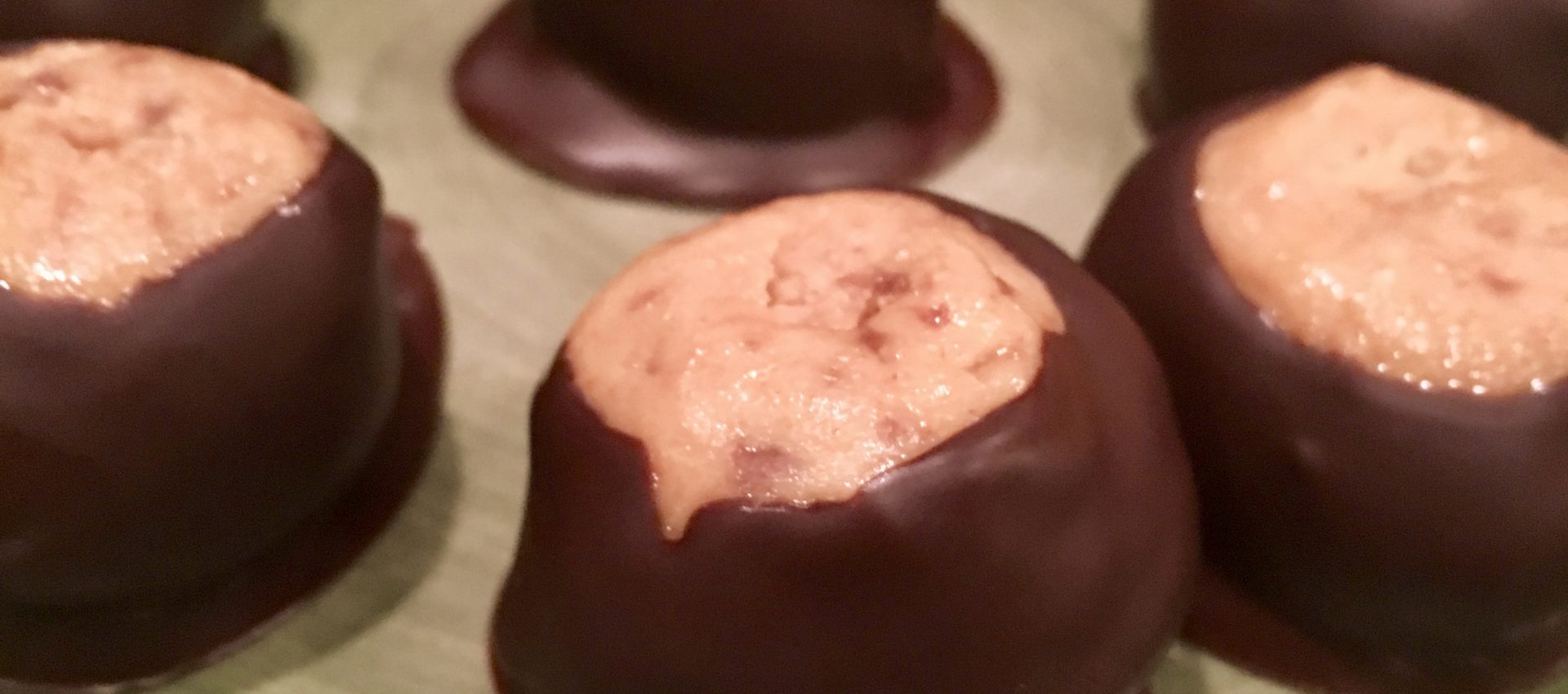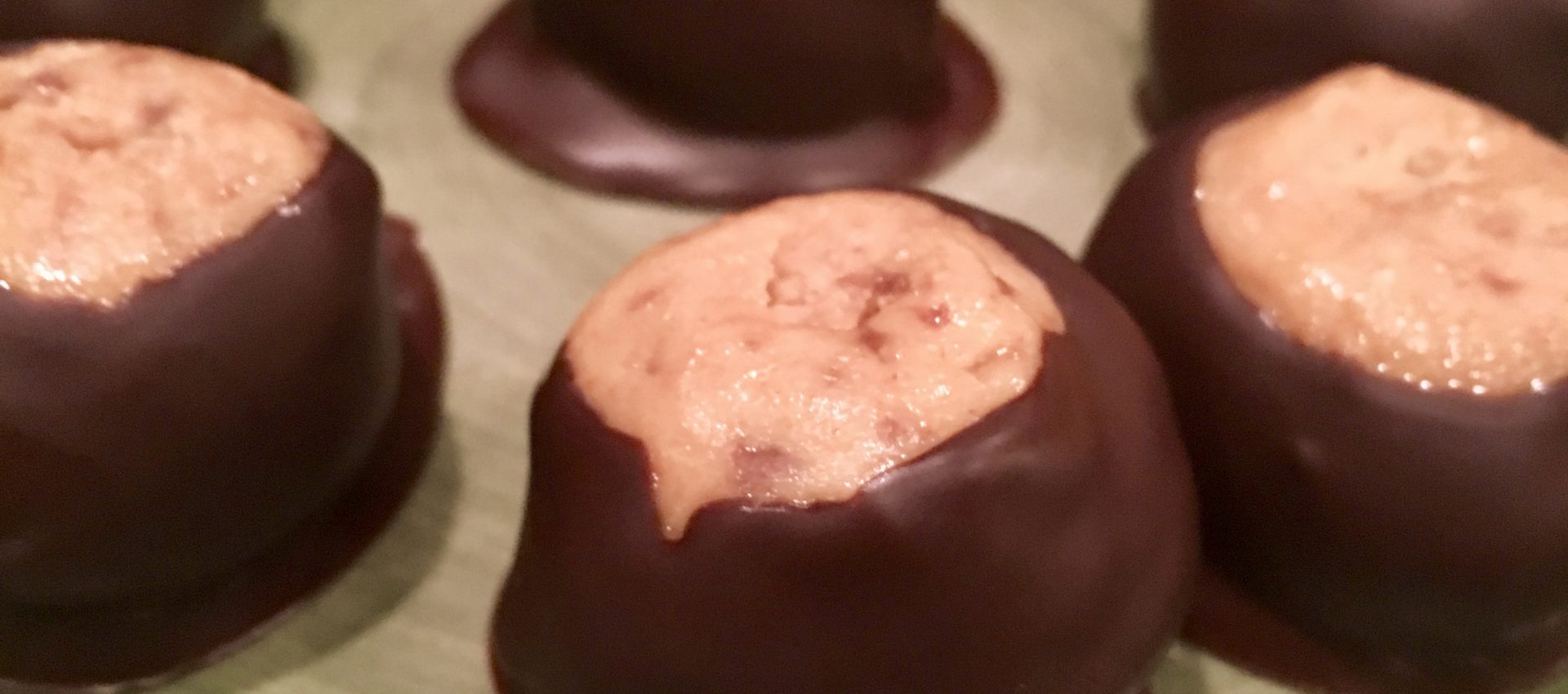 Crunchy Toffee Buckeyes
By Leslie Blythe Dessert, Nuts Assembling, Freezing, Mixing
October 9, 2017
I was watching the Valerie Bertinelli cooking show and saw her make these Crunchy Toffee Buckeyes and given the fact that I was born in Cleveland Ohio, I thought I better try them. They are really good, but insanely sweet. The photograph doesn't exactly do them justice!
Prep: 35 mins
Yields: Makes 32 buckeyes
Directions
1Combine the peanut butter, vanilla and salt in a large bowl. Beat with an electric mixer, adding about ½ cup confectioners' sugar at a time, until all the sugar is incorporated and the mixture is stiff and dry to the touch. Mix the toffee by hand.
2Roll the mixture into 1-inch balls (about 32) and place on plates. Insert a toothpick into the center of each ball and freeze until firm, 1 hour.
3Once the balls are frozen, put the chopped chocolate in a small, heat-safe bowl. Set the bowl over a saucepan filled with ½ inch of barely simmering water (make sure the bottom of the bowl does not touch the water) and heat, stirring, until melted. Remove the balls from the freezer and, one at a time, dip them in the chocolate, leaving a small round of peanut butter still visible. Let the excess chocolate drip off before returning the balls to the plate. Refrigerate until ready to serve. Remove the toothpick before serving.
Recipe from Valerie Bertinelli Show: Valerie's Home Cooking / Food Network
0 Reviews