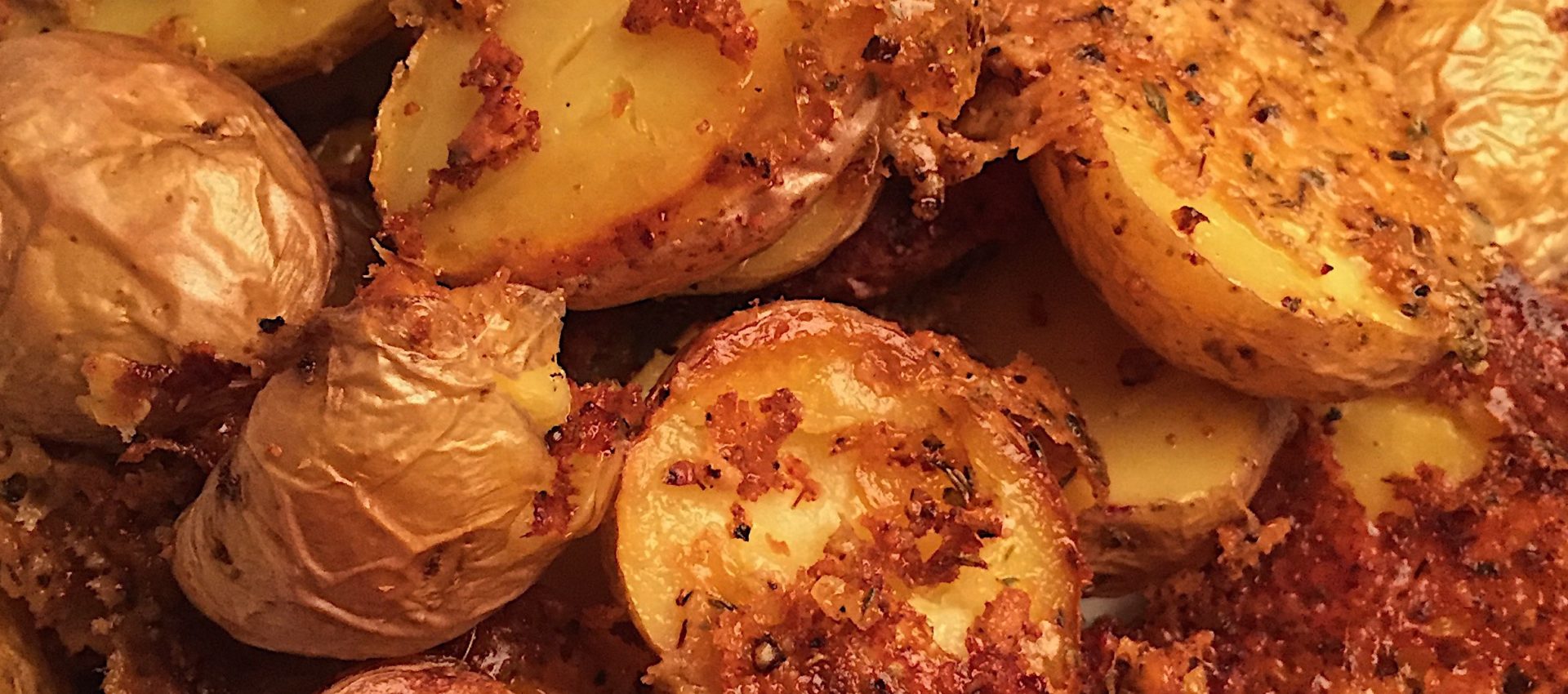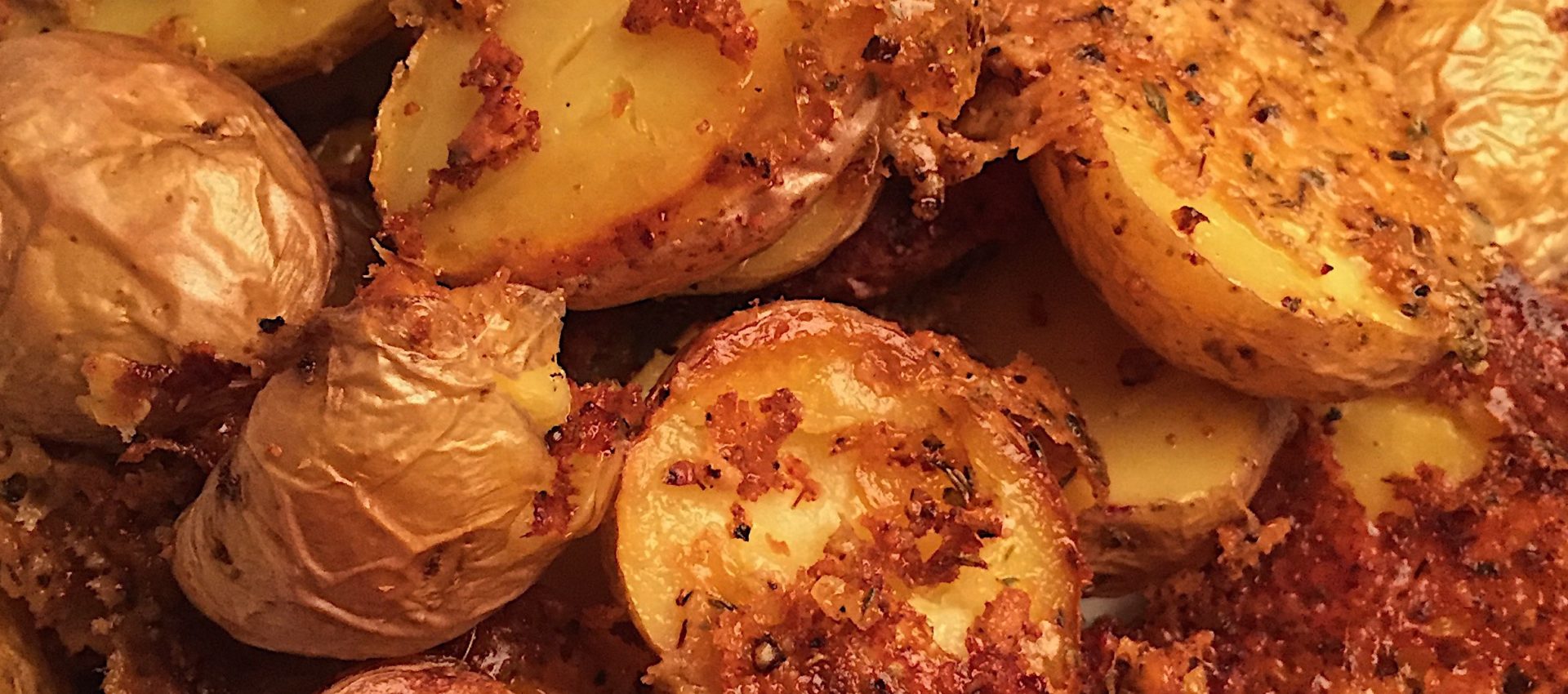 Roasted Crispy Parmesan Potatoes
By Leslie Blythe Potatoes, Side dish, Vegetarian Baking
September 13, 2017
These Roasted Crispy Parmesan Potatoes are some of the best potatoes I have ever made. They take 10 minutes to prepare and will wow your family. They are utter nirvana!
Prep: 10 mins
Cook: 35 mins
Yields: 6 Servings
Directions
1Preheat oven to 400° F.
2Mix parmesan, garlic powder, oregano, salt and pepper in a bowl.
3Coat a 9" x 13" glass baking dish the oil.
4Sprinkle the Parmesan mixture evenly over the bottom of the dish. Place potatoes cut side down, pressing firmly.
5Drizzle top of potatoes with a touch of oil or spray with oil, then sprinkle with salt.
6Bake potatoes for 35 - 40 minutes or until they are soft and the parmesan crust is deep golden.
7Cool for five minutes before serving. Remove to a platter with a metal spatula, and garnish with snipped chives, if desired.
Ingredients
½ teaspoon dried oregano or thyme
1½ pounds baby potatoes, halved (20 - 24 potatoes)
2 tablespoons olive oil, plus more for drizzling