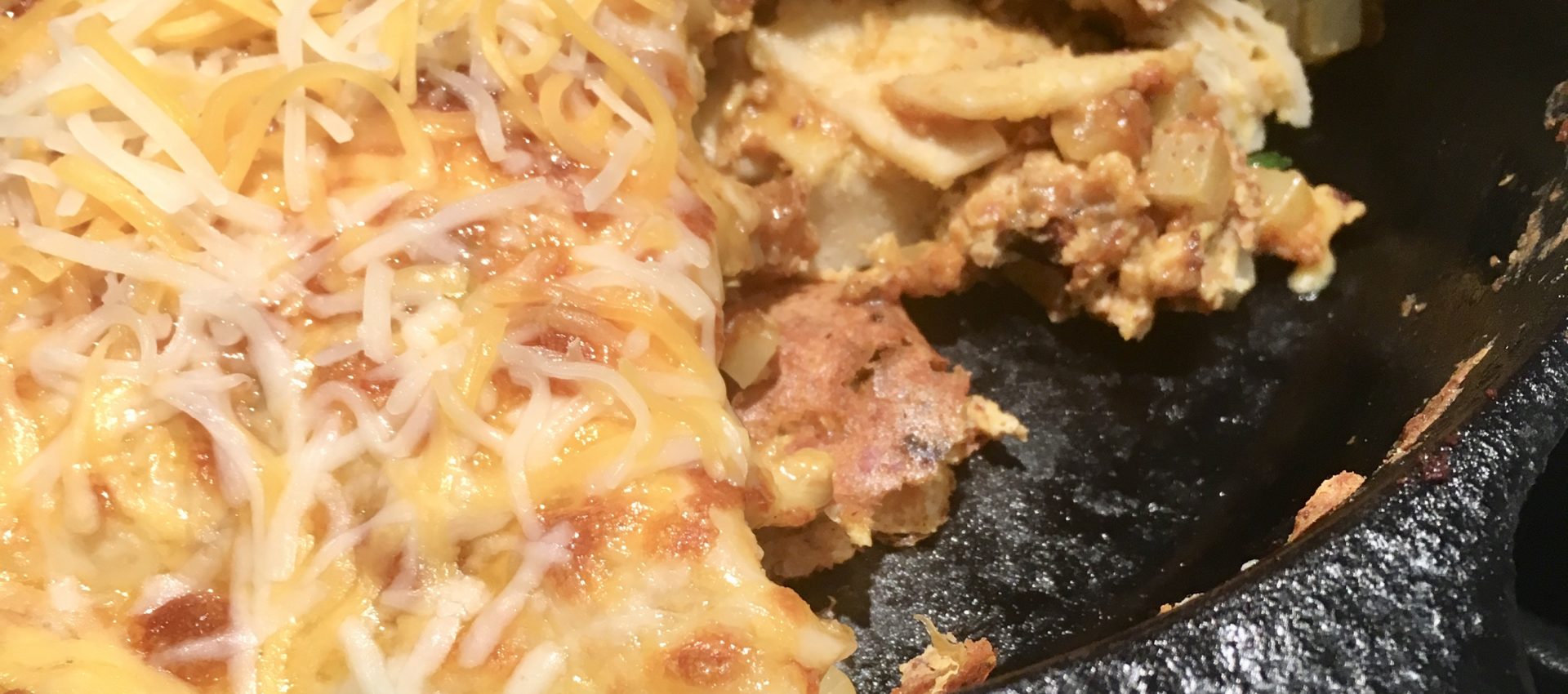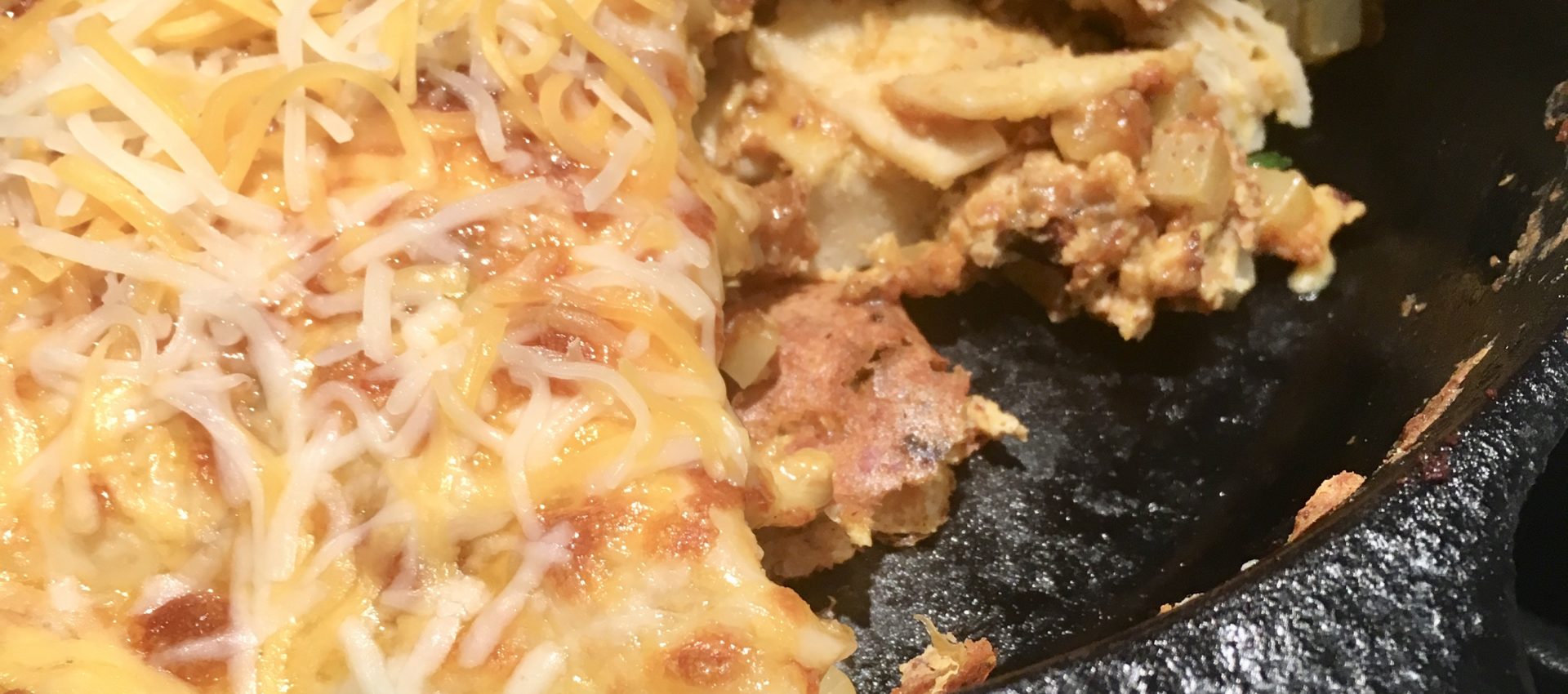 Chorizo, Potato Tortilla & Egg Skillet
By Leslie Blythe Breakfast / Brunch, Cheese, Eggs, Mexican, Spanish Broiling, Sautéing
November 5, 2017
On the weekends, I usually look through the fridge and concoct some sort of breakfast. This Chorizo, Potato Tortilla & Egg Skillet is what I came up with. Having a cast iron skillet works really well for this. Chorizo is a type of pork sausage with smoked paprika.
Prep: 10 mins
Cook: 15 mins
Yields: 4 Servings
Directions
1Preheat oven to broil.
2Heat the oil in an 8-inch cast iron skillet over medium high heat. Add shallots, potatoes and chorizo and cook until tender, about 5 minutes.
3Season with salt and pepper.
4In a bowl whisk eggs with green onions and tortillas until well blended. Add eggs to the pan with the chorizo mixture. Stir gently with a heatproof spatula, allowing the bottom to cook, pulling away at the sides to allow the egg on top to run underneath as if cooking an omelet.
5When eggs are mostly set but still a little runny place pan under the broiler for about 5 minutes until set and slightly puffed and brown on top. Add the cheese.
6Remove from oven. Cut into wedges. Serve warm or at room temperature.
0 Reviews