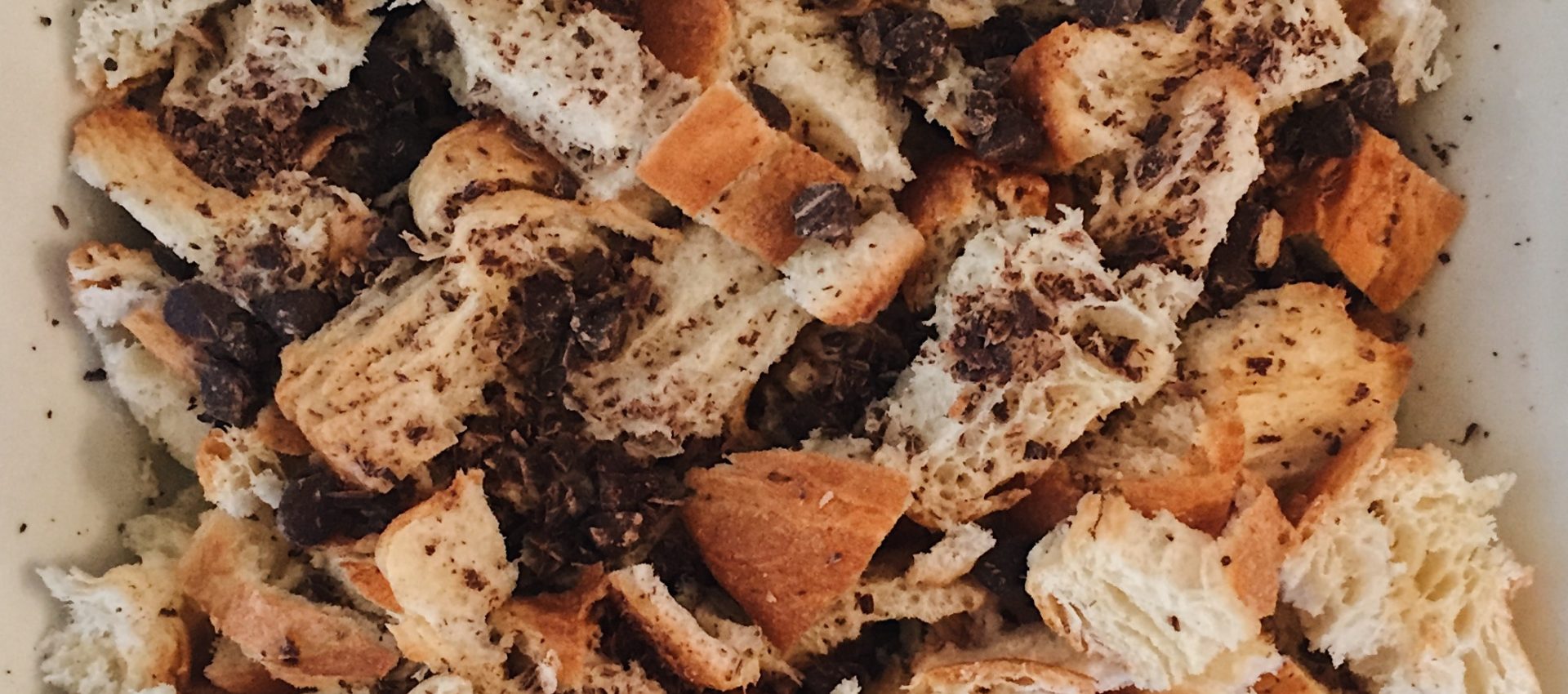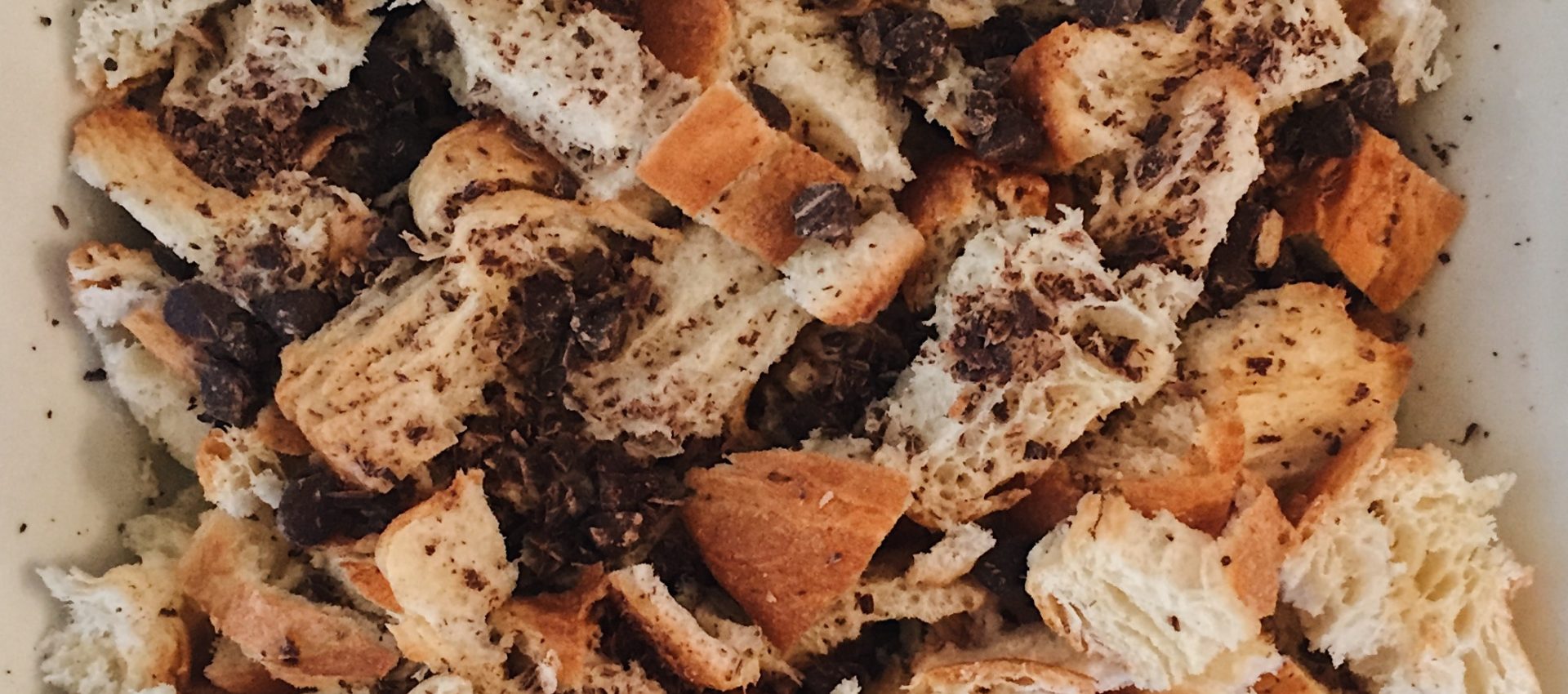 Chocolate Croissant Bread Pudding with Bourbon Ice Cream Sauce
By Leslie Blythe Chocolate, Dessert Baking
January 12, 2018
This Chocolate Croissant Bread Pudding came about when we had some leftover croissant. My daughter Zoe found this recipe. The croissant adds richness to the wonderful, chocolatey bread pudding. (like bread pudding needs more richness!).
Prep: 20 mins
Cook: 45 mins
Yields: 6 Servings
Directions
1Preheat oven to 350° F.
2In a food processor, combine butter and sugar process until well blended. Add cinnamon, and vanilla, and pulse to combine.
3While the processor is running crack 5 eggs into the mixture. Turn off the mixer and scrape down the sides. Add the heavy cream and pulse to combine.
4Lightly butter a 9 by 13-inch baking dish. Break up the croissants into 1-inch pieces and layer in the pan. Scatter the raisins and shaved bittersweet chocolate over the top, and gently mix to incorporate. Pour the egg mixture over the croissants; soak for 8 to 10 minutes. You will need to push croissants pieces down during this time to ensure even coverage by egg mixture.
5Cover with foil and bake for 35minutes. Remove foil and bake for additional 10 minutes to brown the top. The croissant bread pudding is done when the custard is set, but still soft. Allow to cool. Serve with the Bourbon Ice Cream Sauce.
Bourbon Ice Cream Sauce
1Place ice cream in the refrigerator the day before the party.
2At service, stir in bourbon and serve with bread pudding or another dessert like vanilla or chocolate cake.
Recipe by Michael Chiarello, The Cooking Channel.
0 Reviews