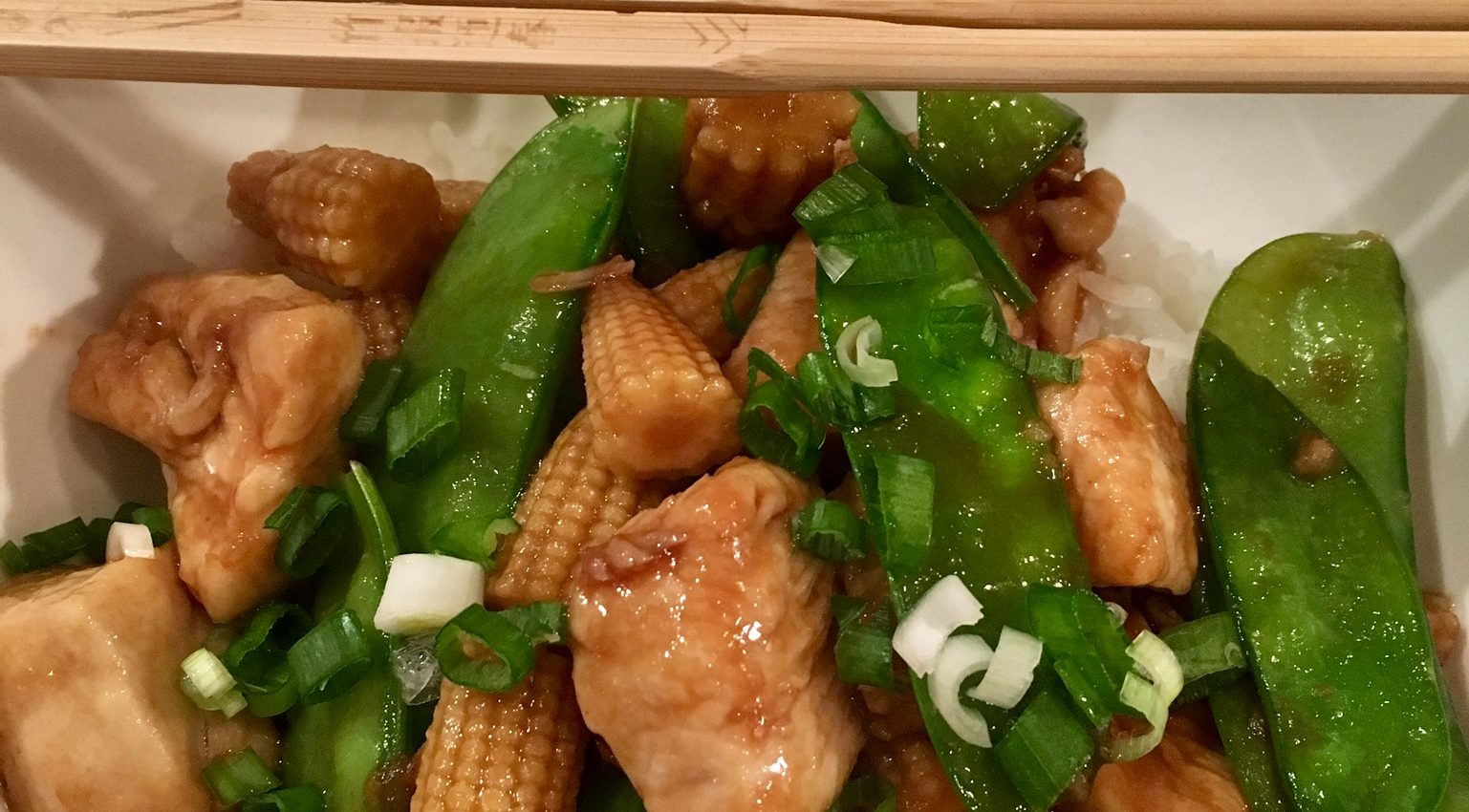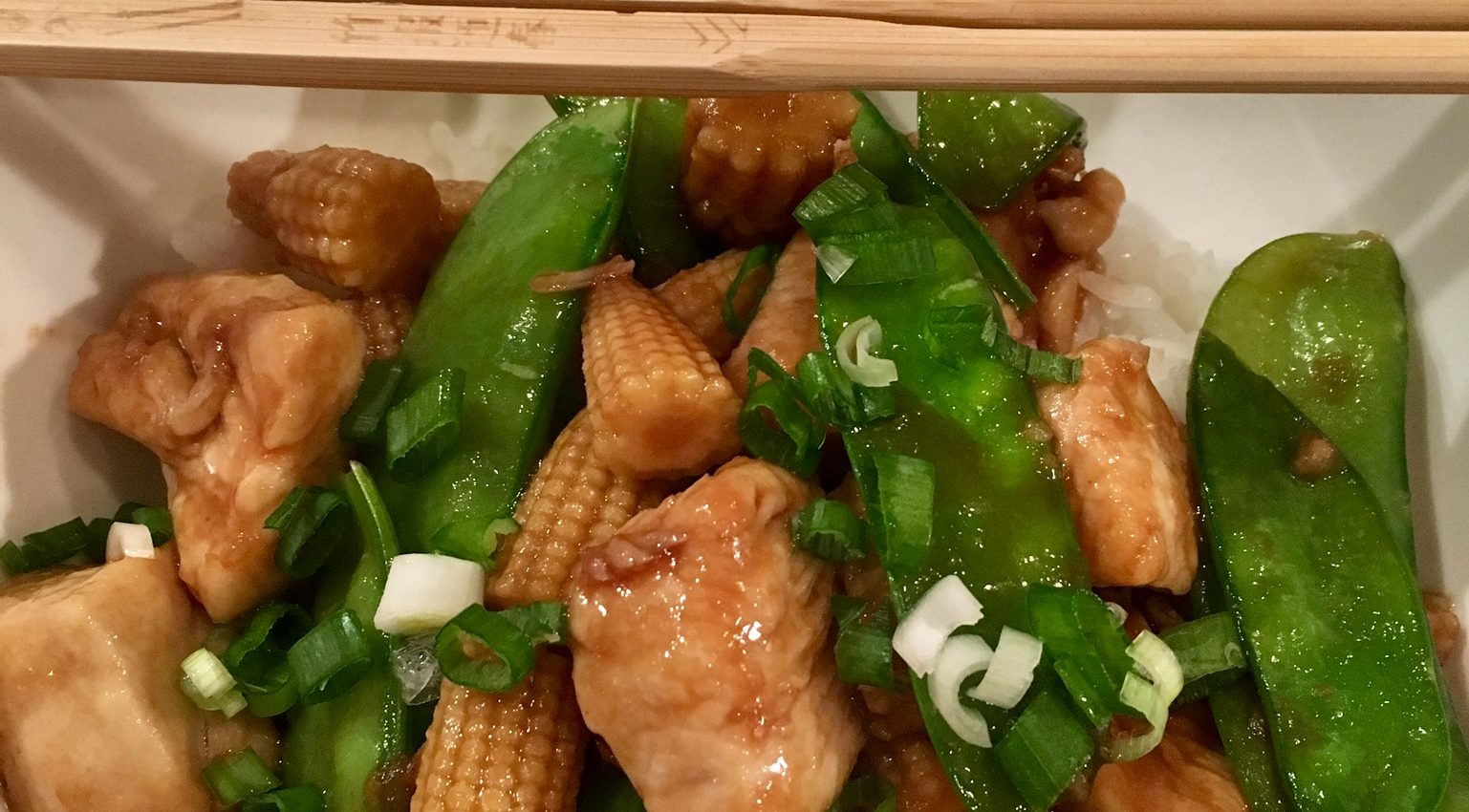 Chicken, Snow Peas and Baby Corn with Hoisin Sauce
By Leslie Blythe Asian, Chicken, Chinese, Rice Stir Frying
January 5, 2018
This Chicken, Snow Peas and Baby Corn with Hoisin Sauce is a very easy and fast way to have dinner on the table after a busy day. The sweet and tangy Chinese hoisin sauce makes a great pairing with the chicken.
Prep: 5 mins
Cook: 15 mins
Yields: 4 Servings
Directions
1Sprinkle chicken pieces with cornstarch; stir or toss to coat evenly.
2Add vegetable oil to a large nonstick skillet or wok over medium-high heat; heat until oil is almost smoking; add chicken to skillet and sauté 2 minutes or until the chicken is just barely done; add snow peas, baby corn, hoisin sauce, and soy sauce to skillet; sauté 1-2 minutes more until chicken and veggies are evenly coated with sauce, add the green onions and serve over rice.
0 Reviews