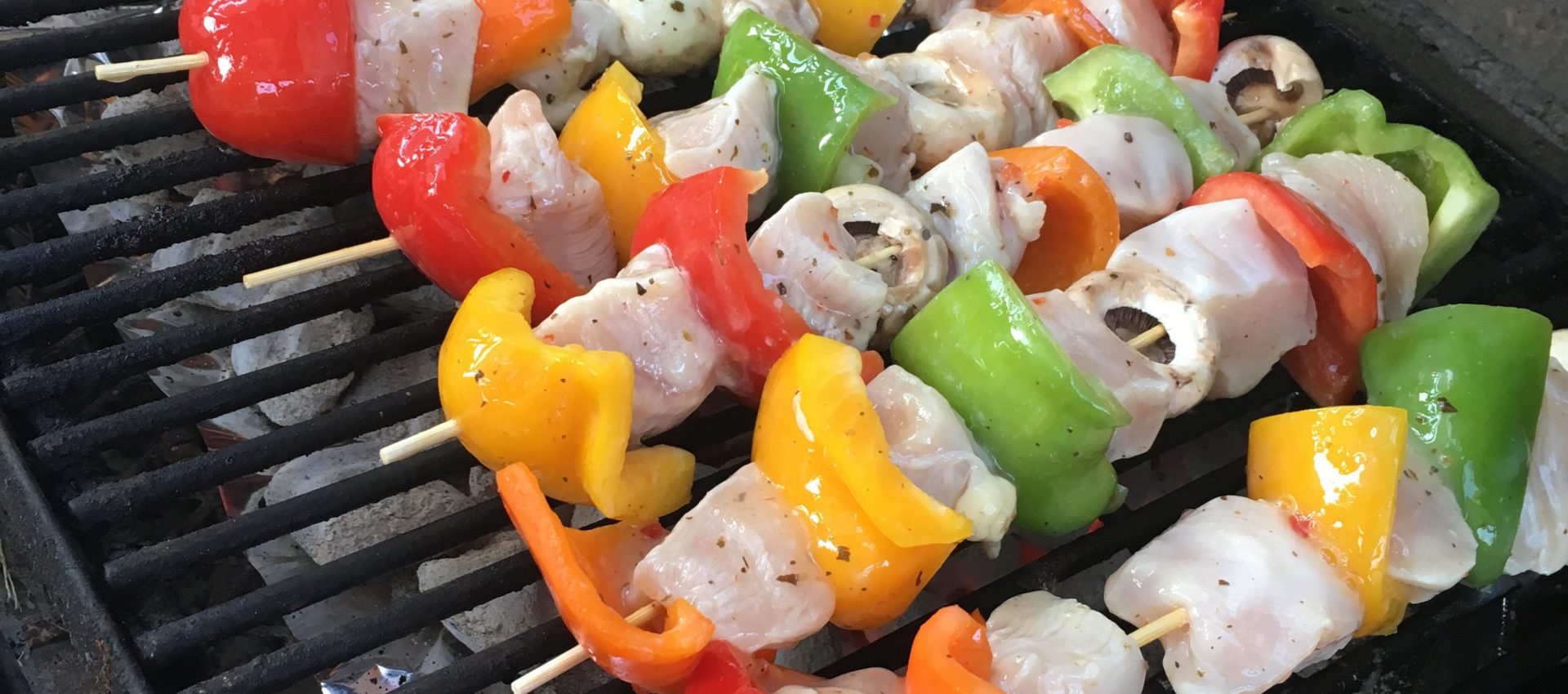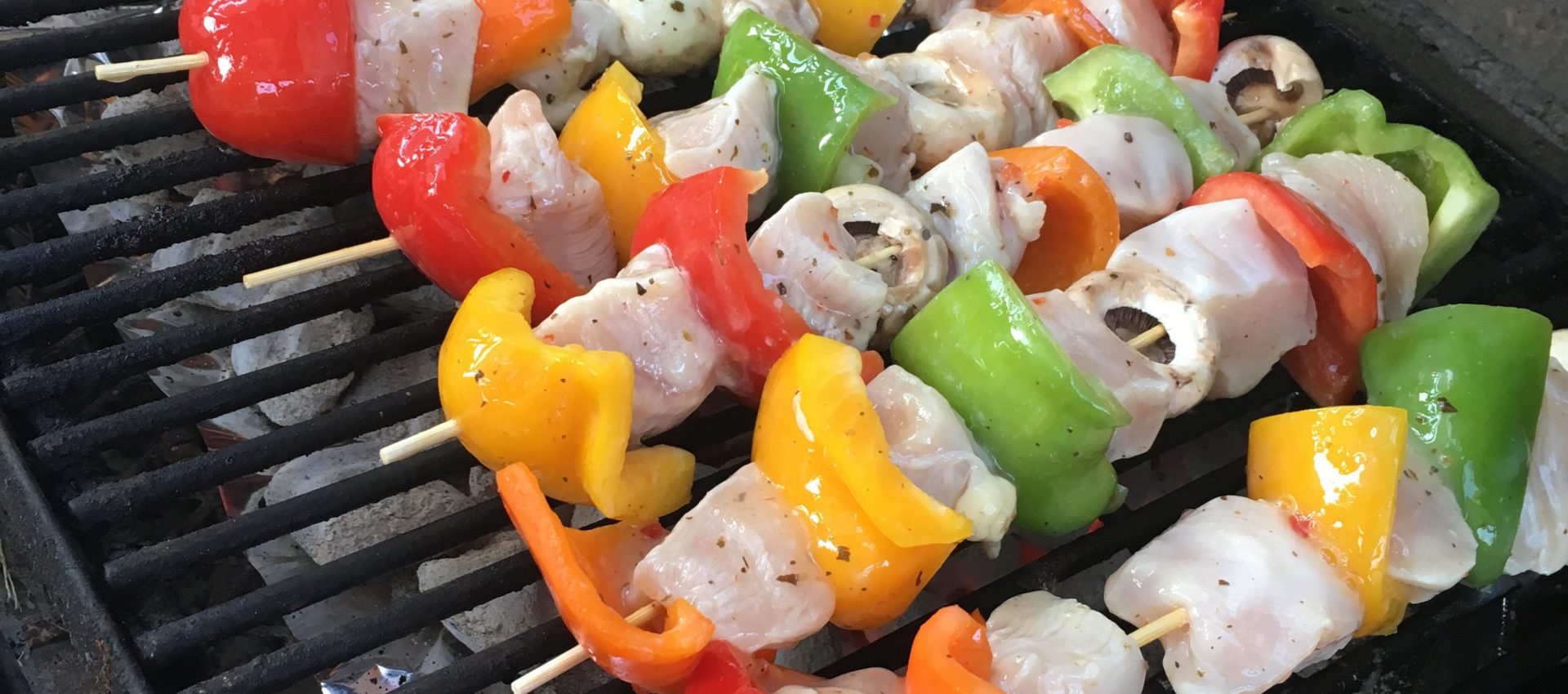 Chicken Kabobs with Mushrooms and Peppers
By Leslie Blythe Chicken Grilling, Marinating
July 24, 2017
My brother David is in town and he was kind enough to make dinner. Chicken Kabobs with Mushrooms and Peppers was what he came up with. He usually buys them already assembled, but they did not have any so he made it from scratch. It's a super healthy and easy meal to throw on the grill.
Prep: 6 hrs
Cook: 20 mins
Yields: 6 Servings
Directions
1In a large bowl mix all ingredients for the marinade together and add meat. Make sure all meat pieces are covered with marinade. Cover with plastic wrap and refrigerate for at least 6 hours.
2When ready to grill kabobs preheat grill to high temperature.
3Thread meat, peppers, and mushrooms onto skewers alternately.
4Brush grill grate with oil. Place kabobs on preheated grill and cook for at around 20 minutes, turning on all sides, until juices run clear.
Ingredients
6 wood skewers soaked in cold water for 30 minutes
2 boneless skinless chicken breasts, cut into pieces
1 green bell pepper, cut into pieces
1 red bell pepper, cut into pieces
1 yellow bell pepper, cut into pieces
Marinade
¼ cup fresh herbs, minced (like basil, rosemary and oregano)